Many websites in this area offer great products or services, but are missing out on thousands in revenue each month, simply because they are not accurately performing their local SEO. How much are the losses? What can you expect if you perform these changes over the next month?
UPDATE This article on local SEO was originally written 3 years ago. For most organizations using small business marketing, the info still holds up. I've updated some links to local citation resources, advertising platforms and other business marketing resources.
First, let's think in terms of 100 possible visitors each week. Google has been shown to only see 25% of visiting searchers going to the second page; or 75% will only click links on the first page of results. For our test, that will be 75 out of 100 will stay on the first page.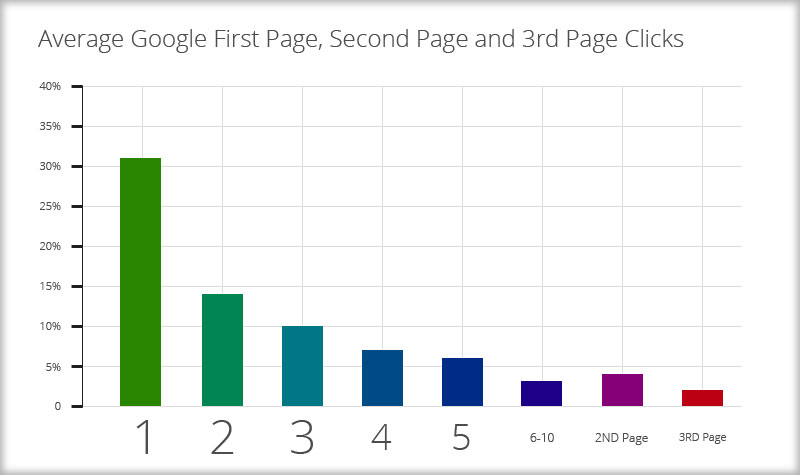 Without getting into too much math, I can say, that when you do things right, you aren't expecting only a few hundred searches a month to rank in, but a few thousand. How much are those numbers worth to you? If you can collect those leads, and start converting, how much would 5, 10 or even 20 or 50 new paying clients, each month, be worth to you.
And if you are conservative, how much are a 2-5 each month, in new clients worth? I'm guessing enough that you are ready to start getting your butt in gear to be ready for some serious traffic.
Time for more revenue on your website
Below, I'm going to cover 30 different things you will be doing, one for each of the next 30 days, to generate more authority in search engines and local SEO. While I do SEO in New Castle PA (16101, in case you don't know), these will work for the surrounding area, like Sharon PA, Butler PA, Clarion PA, Erie PA and Pittsburgh PA. But, it can also work for Ohio cities, West Virginia and anywhere. I figured I should add this so you don't think this is only for local Western Pennsylvania businesses.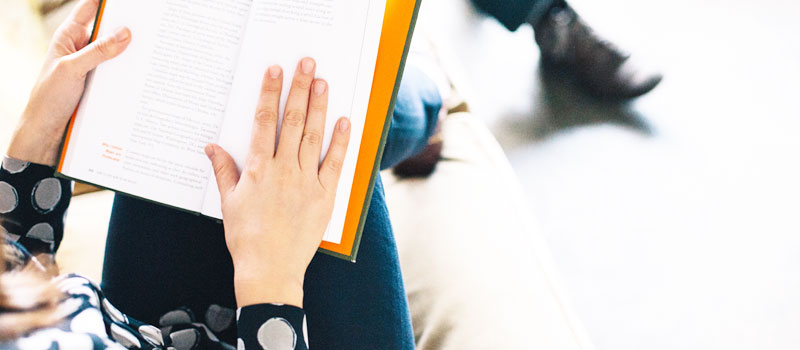 Onpage SEO Changes
The first week, we are going to start by getting your website in line. Many times, business owners want to simply get their online presence began, and never give a focus on their long-term goals of authority and traffic generation.
1 – Correctly use title tags
Title tags are a major part of the whole SEO picture. When it comes to search results pages (SERPs), what users see as a 'quick glance' of the what a page is about and even the tie they have to local SEO factors, you must use the correct title tag. Use clear messages of content, but also make them eye-catching, current and interesting.
2 – Be clear in description tags
Description tags are meta tags that let search engines know the summary of the page and its content. However, descriptions should not have keywords all over (keyword-stuffing). Instead, they should be simple, contextually written and short (about 140 characters). These will often be used by search engines as the summary in SERPs.
3 – Don't be thin on content
Content can take many forms. From written words, to images, video and even links are all content. If you do not have a lot on your pages, their weight drops dramatically; and can even get you penalized by Google and Bing.
4 – Correctly link between pages
Making sure your link structure is correct onpage and within your site is vital to building the association between your industry and your content. You should not link to every other page on your site from each page. With that same thought in mind, you should always link to something from one page to the next. Think of the discussion as having a continuation, and you are directing the message to the next topic.
5 – No misspellings
Every modern web-browser has a spell check type of system in it. Use it! Misspellings cause your topical discussion to fade into a group of non-nonsensical wordings and phrases.
6 – Make content not keyword focused
Never focus entirely on one keyword per page. Instead, think of the intent of a user for that page. Then, work out from there. What other questions might someone have? What other topical words might be part of the conversation?
7 – Correctly list and link NAP details
The single biggest error in local SEO is incorrectly listing and linking NAP (name, address and phone number) information. Link your phone number for ease of use for mobile visitors, link your address to your Google Map search and link your business name to your Google Business page. Also, use the exact same words, names, address, phone, hyphens, etc., whenever it gets used – keep it all the same.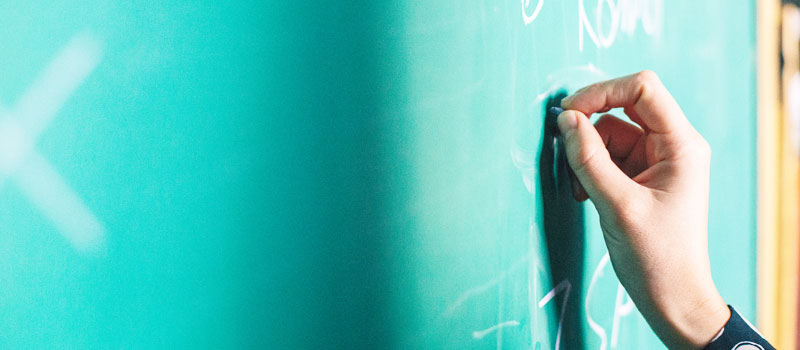 Citations and Reviews
Citations and reviews sites are great for your local SEO efforts. Not only do they make your business more web visible, but, they also help to aid your strength and trust in search engines. Think like this, the most trusted areas that trust you, means that your brand is even more trusted.
8 – Google for Business
As a local business, you must set up a Google Business account today. Not only will this give authority to your site for your region, but it will also allow your business to be added to the local search carousel in Google (where you will see mapped businesses).
9 – Facebook Business
Facebook is the number one social media platform in the United States. Because of this, it makes sense to head over, start your page and start collecting citations and reviews from your loyal community.
10 – Yelp (requires confirmation)
Yelp has grown to be the number 1 citation and review website for local business. Because of this, it makes sense to have a listing so that you can show you are a real business, and indicate to Google your business should be ranked higher during industry searches in the region.
11 – Yahoo Local
Yahoo! Local is a trusted source for finding businesses. This is also one of the top five citation sources across every major city in the United States.
12 – Superpages
Superpages is another business listing site that requires confirmation for signups. This is another barrier that "false" businesses will sometimes not cross, making it a required business listing site for citations and local SEO.
13 – YellowPages
Signing up for Yellow Pages is another requirement for any small business or huge corporation across the US, Canada and other countries.
14 – Manta
Manta is another business listing site that will gain your brand more trust in search. You can also add in your services, add 'dofollow' links and more.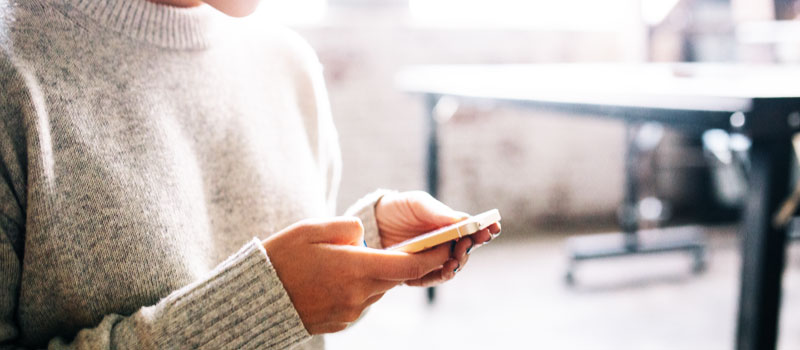 Social Media Platforms
Building a strong community is essential in your ability to grow your online presence. Plus, your social media platforms can create very natural link building as fans of your brand tell others about their experiences, your offers and your business.
15 – Google+ Postings
Google Plus is a great platform for posting everything from longer pieces of content to infographics and more. While you can build a nice community here, I've noticed this is more of a B2B kind of conversation currently. However, don't let that deter you; posts have been found to instantly be indexed in Google.
16 – Facebook Content
Facebook is the most visited social media platform and social media network in the US currently. Also, please note, video uploads and viewing are on the increase in Facebook, with their own search engine likely to follow.
17 – Twitter
Twitter is a quick, instantaneous social network. Not only have I seen communities built quickly, but your type of content is ever-expanding. Don't hesitate linking to videos, inserting images and more. Also, big tip, know what your used hashtags refer to instead of simply typing them out. The results might not always be what you desired.
18 – YouTube
YouTube is the standard location for viewing videos of all types, lengths and styles. When you setup your Google+ account, you automatically have a YouTube account and can use some of the same basic headers and logos. Make your video titles and descriptions full and filled with knowledge. The content is in the video, but there are many related forms of information that you can add to help it's weight (tags, description, title, etc).
19 – Integrate with your business
Today, you need to start integrating your website with your social media platforms. The same logos, headers, images and wording all makes one cohesive brand statement. Don't hesitate to also install or hire someone to install something that allows for Twitter blocks or Facebook or Google+ cards for more interactions and likes of your brand. I also have experimented with cross-posting; tweeting a Facebook or Google+ post, and the reverse…and I recommend it!
20 – Create a week-long content series
Recently, I wrote an article on 9 Steps for More Revenue and Traffic via Online Marketing to your Website. Because this had 9 steps, I chose to make 9 images as cards that had the step, the actual action, a byline and the link to the article. I then started posting these on Facebook and Twitter, which resulted in more traffic. You can do the same, with or without the imagery, to gain more trust and traffic from your community.
21 – Start Facebook Advertising
Facebook advertising is a solid option to generate traffic in specific markets, for specific industries. And, it's a relatively inexpensive platform to get started on. However, not all users are the same, and not all ads get the same CTR (click-through rate).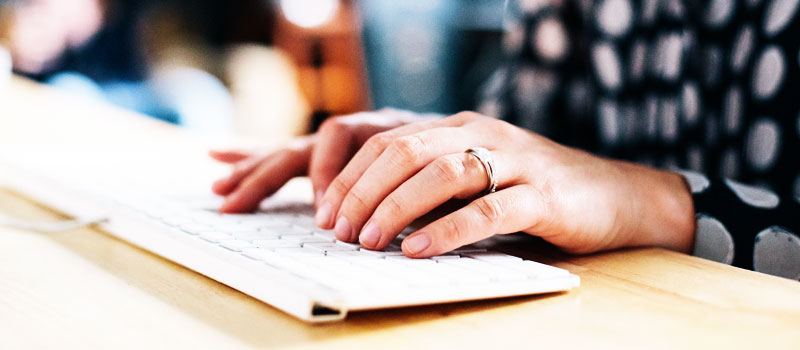 Content Creation & Content Marketing
"Content is king!" If you have had any form of experience with hiring an internet marketing consultant or reading about starting an online marketing campaign, I'm sure you've heard that. Over this next set of steps, you are going to not only explore content, but because of what you do with it, you will create massive impact on your region, industry and in your brand.
22 – Create/Install a Blog
Unless you have a technical background, or at least know some HTML and CSS, creating new HTML pages probably isn't something that is quick nor free. To circumvent that problem, the easiest thing is to install a blog onto your site. I recommend WordPress. Not only is it free, but major brands use this platform for their website and deploying content.
23 – Write in context blocks
You need a specific point, and then have smaller pieces of content to help tie each to the next, and all to the main. I've had success with this technique in specific niches including cloud computing and fitness products.
24 – Find and/or create images
First, let me say this, for your brand, you should be using images that you've created or pictures that you have taken. This personal touch will differentiate your brand from others. However, every now and then, using stock images make sense. Start with these free image locations:
25 – Create videos for Facebook or YouTube
Video is the easiest way for people to digest information. It's that simple. With something like CamStudio and Google Drive, you can be up and running in less than an hour with a quality presentation.
26 – Create opt-in guides to generate leads
Creating a simple guide might take you less than an hour. Don't have the ability to write something in PDF? Don't have a full version of Windows Office and not wanting to spend the money on it? Then use Google Drive and export as a PDF and you are good to go. What is great about starting to do lead collection via opt-ins is that your email and contact list can increase and you can start actively email marketing campaigns for your offers, info and more.
27 – Start an outreach program
Outreach is the act of a content marketeer to contact and engage with industry leaders and influencers in an effort to get content and brands noticed and talked about. Generally, if you are creating great content for your industry and region, and you are talking to the right people, you can do things like get included in articles, interviewed on podcasts, videos, television and radio, and, get your brand linked to by authority figures.
28 – Re-purpose good content into great content
If your content is incredible and you are proven yourself as an authority, chances are, you have enough content to re-purpose some of it. Take that article or page that has 10x as many visits as anywhere else on the site and make an opt-in, video presentation, a podcast, smaller portions posted to social media, etc. You can do a lot with good content, and besides marketing it, re-purposing it and re-marketing it can lead to as much traffic in its first run.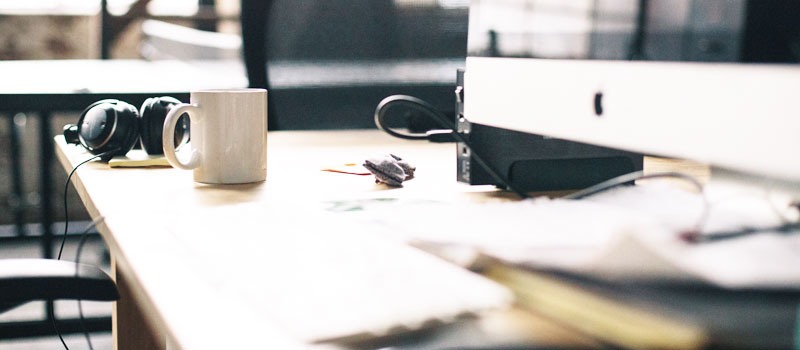 Other SEO Ranking Changes
There are a lot of assumed Google ranking factors (over 200 assumed, nearly 100 confirmed). If you do all of the above actions, your brand should be ranking a lot higher in search engines than it did at the beginning of this month. However, you, like your brand, must always be growing, being better and being seen by more people. As such, this final week includes a few more steps to really grab the most amount of SEO weight as you can.
29 – Page Speed/Loading Speed
Page load speed is a growing ranking factor in Google search results. For more people to see your site, your brand must take into account mobile users, as well as PC users on cable connections. You can see what your website page load speed is and how to correct issues by visiting Google Insights | Page load speed.
30 – Review results and do more
By using Google Analytics in conjunction with your own web server statistics, you can get a good idea on the increase you are seeing in traffic. In fact, with these applications, you will be able to see:
Unique visitor counts
Where those people originate from
How long they stayed on the page(s)
Your most visited pages
What website the most traffic came from
BONUS – More citation sources
There are MANY citation and reviews sites available across the country; and globally! By seeking these out, making a page (often called 'claiming your business profile'), you will grow your authority with Google and Bing for your industry, brand and region.
BONUS – Know what to create content about
There is a simple, easy, non-complex at all way for you, as the business owner and not knowing one bit about content marketing, keyword research and content topic research to find out what your customers want. And, here it is…use Google!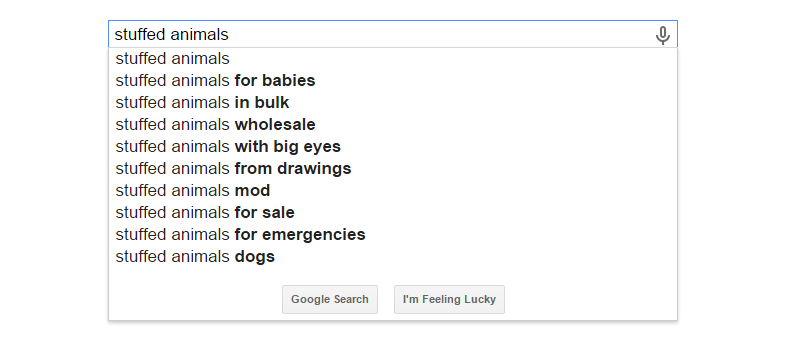 In the above image, you will see my search of "stuffed animals". Google, knowing what more of the search users are looking for, will try to complete what are called long-tail keywords to match your user intent. Using this method, you can type in anything in your industry, questions clients and customers have asked and more to know what people are looking for.
BONUS – Signup for Google Webmaster Tools
Google Webmaster Tools, after signed up and confirming your website, allows for Google to know your brand is real, that you are actively maintaining it and that will give more weight in search. You can also use some of their tools and feedback for your search rank, content make-up, inbound links and more.
BONUS – NEVER, EVER do this…
Never, ever, no matter how consumed for time and tight your budget is, ever take chances with your business and brand by relying on automated link building, content generation and social network signal growth to grow your brand. If you do, search engines can penalize you, de-rank you, un-index you, or flat-out blacklist your website. Would you take that chance with your brand? No? I didn't think so.
BONUS – Maybe, hire a professional today!
The final thing that you can do, whether you have followed this article step-by-step, or have read through it and just don't want to take the time, (or maybe even feel that you don't have the expertise to), is to talk to a professional and hire them.
If you would like to discuss ways to elevate your SEO rankings, your local SEO strength and to create an overall online marketing strategy, email me at email@jamesblews.com.
Your brand can move into the first page of Google results and you can see an increase in leads and revenue generated via organic search. Follow these steps above, or contact me, and watch your brand's online presence explode today.
And don't believe that these results might only be regional. Butler SEO, SEO in Mercer and Sharon SEO as well as Pittsburgh SEO and New Castle SEO all benefit from these actions. Start doing at least one today, and you'll be moving towards more revenue for your brand via multiple streams of incoming traffic generation.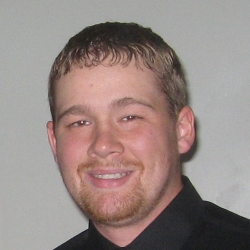 Latest posts by James Blews
(see all)
Summary
Article Name
30 Local SEO Changes Your Website Needs Today!
Description
Every local business can rank on the first page of Google. If you don't know how and want to see that traffic increase, follow these 30 local SEO steps now.
Author
Publisher
Publisher Logo