There are many ways that local businesses in this area can make more revenue online via there site. The single best groping of methods and actions to get those additional leads and customers is online marketing.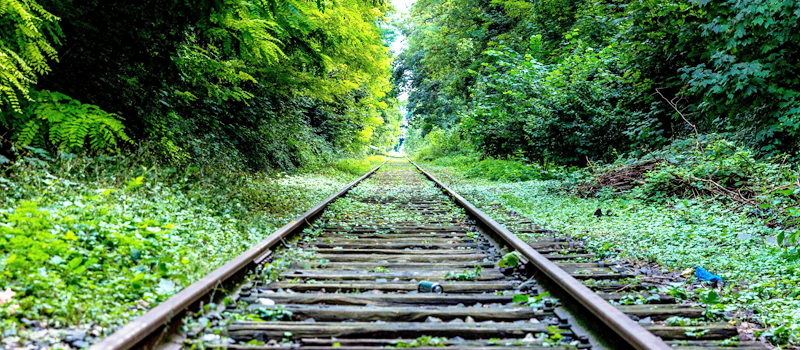 it might seem like a long trail in the woods, but I'll make things clear for you
There areas that I'll be showing you are four-fold. However, they are relatively inexpensive (yes, mostly free), and some can be done in a matter of minutes. And, the best part of all of this is that over the next 12-24 months, you could see an increase in your revenue by 300% or more.
Know this, realistically, if your website has been online for over 18 months, you could see this 300% increase in less than 90 days.
The areas that we are going to be covering are very simple. However, there are nuances and small, minor tweaks that will exist for each specific brand and industry. Here are the four areas that you can change or add to your brand to increase revenue.
Content Creation
Social media signals and traffic
Local SEO and link building
Paid advertising
This is an easy and, likely to be, "too simple to be effective" online marketing methods. If you are a website owner, or business owner with a website, and you feel this way ("this is too simple to work!!!"), then you don't like more traffic, more leads and more revenue for your business, and you don't have to worry about reading any more of this article.
Still here? Good!
It's simple. If you don't think internet marketing can help you, then something is wrong and you have been falsely told the benefits of online marketing, or you've been wronged by a negative marketeer trying to just land more cash. Possibly, you have both the burn and misinformation.
Below, you are going to find some of the simplest methods to grow your standing with your brand. The louder your message, the more times you talk about your brand, the more people will likely come to see the products and services you sell – or, you will be doing online marketing and online presence growth.
1 – Incorporate a blog on your website
Chances are, you have a website. If you are a business owner, whether you are a small business or major corporation, you have setup and started some type of online presence for your brand by starting a site.
However, do you know HTML? Do you feel that you don't have enough time to constantly create content – let alone alter HTML to add new pages?
The simplest and most "white hat SEO" method online currently is content creation. And, for business owners who do not know HTML or Javascript to set up pages, a CMS (content management system) can increase your ability to constantly create content.
Hi! I'm WordPress
WordPress is the most simple and universally used CMS on the internet right now. Small business along with medium to large-scale organizations use WordPress to deploy content daily, weekly…basically, however you need.
WordPress also allows you to keep the conversation alive for your industry. Remember, to become an authority in your region for your industry, it's best to consistently and constantly write about those subjects. With static HTML pages (something most websites have been built on in the past), it is not an easy act for those website or brand owners to add more content and link to other pages or sites.
2 – Start a Twitter Account
Social media is one of the fastest places to enter into an industry's group, and grow your own community. One of the social media platforms to see the most growth and most traffic is Twitter.
Twitter is used for smaller conversations or thoughts. However, in those "texts" of thoughts, you can include a link, an image or video and some text to describe it.
One of the most interesting things about Twitter, is that while it is designed to be a superb method of communicating via smart phones/next-gen devices, most businesses neglect it. Instead, small businesses will focus heavily on Facebook, and not on social media platforms that would help their particular brand.
Make your Twitter account your own
As you setup your Twitter account, keep in mind that you will need to keep your brand assets in parallel with your account. Make sure to include your specific industry and regional keywords in your description. Make sure to include your website and phone number for easier contact opportunities.
You also shouldn't forget the sizing of the new Twitter layout…
Profile photos – 400 X 400 pixels
Header photos – 1500 X 500 pixels
Images (tweeted) – 2:1 ratio (900 X 450 pixels)
These are the recommended sizes. Remember, try to use the largest images you can at scale, and let them get down-scaled. If you use smaller images, and let them get scaled up, they will be blurry, inaccurate and unprofessional.
3 – Talk more on Reddit
Reddit is a public conversation. That is the simplest explanation I can give. Imagine a threaded discussion website about everything, under the sun. That is precisely what Reddit is.
How can Reddit help your revenue grow? How can this one conversational website help your traffic grow?
Reddit is used to grow authority!
By constantly answering questions, starting conversations and posting useful links and media, your reputation grows. As it does, more traffic will become real into your website. And the extension of that? More revenue to you.
One word about Reddit…do not make this website and conversational platform your main target of traffic generation. Instead, this can be an awesome place to increase your authority through being helpful, without a cost involved – meaning, for free.
4 – Become an active Quora poster
Quora is a more 'upscale' version of Reddit – in fact, it's often aligned with a Q&A version of Wikipedia. Because of this, you can see great success in building up your brand in the eyes of competition, as well as in aiding the current customers and businesses aligned with your industry.
Just like Reddit, you will be focusing on building your authority in a region and industry via well-written responses and information in conversations. However, Quora has a much more focused membership of professionals.
Quora as a growing social media platform
As mentioned, Quora allows for you to participate in conversations like Reddit, but has a more professional feel for it. Quora will also, like a LinkedIn, allow you to participate and find more professionals than simply people with opinions.
However, there is a major flaw in this. While Reddit is widespread and has many, many conversations at any time going on, Quora should be more maintained. However, Reddit is this way. There is a lot of self-promotion going on over at Quora.
Don't be that business! Be the business that promotes to give the person asking the question the best answer. Cite real resources, and don't only look for your own brand to be spotlighted. Doing this will make you more authoritative in your information, and will drive people to believe your brand is the "right fit" for them.
5 – Advertise on Facebook
While not many businesses feel that they need it, Facebook Advertising can lead to many more eyes seeing your brand and in turn, making a purchase. What types of advertising are offered? Which is best for you?
First, Facebook offers CPC (cost per click) and CPM (cost per impression) styles of advertising. The CPC, I should note, is really 'cost per action'; Facebook page clicks, likes, comments and shares get counted and charged per action.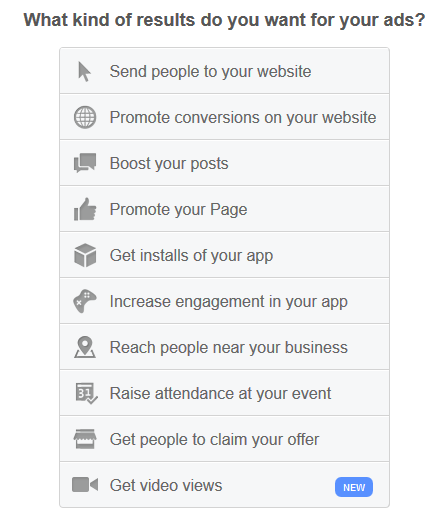 As you can see, there are a few options to using Facebook Advertising. The entry level, we'll call them, for your advertising needs are usually:
Send people to your website – drive traffic directly to the URL
Boost your posts – drive more Facebook users to see a specific post on your Facebook page
Promote your page – get more Facebook page 'likes'
Reach people near your business – Facebook automatically advertises to people near you
Each has specific options and editing that you will need to carry out in order to have the most impactful ad. Coupled with this is trying to get the lowest CPA/CPC/CPM for the value. This is where lead valuations and lead costs start to enter the discussion.
6 – Join HARO (Help a Reporter Out)
Help a Reporter Out is a great resource for connecting to writers who need your expertise. In exchange you get quality backlinks to your brand. Whether these are "nofollow" (meaning, it carries no extra link juice with search engines) or not, it will allow for more people to see your brand and click.
The key here, like most link building, is co-citation. The more trusted a source is giving a link, a citation or a reference, the more trusted that link, citation or reference is. With HARO, instead of you looking for Forbes Magazine, ESPN or Women's Day, they are looking for you. Those reporters are looking for expertise and information about subjects.
How does it work? Is it free?
Simply signup at the website, and wait. Every day, usually three times a day during business hours, you will receive emails categorized under multiple genres and topics. You simply respond with your information, and contact details as the reporter requested. And…it's FREE to answer questions.
You might also feel the need to "sell" yourself here. Instead, give your information, be as thorough as possible, along with any other information and contact details from the author. Let them decide how authoritative you are, and how expert your answers to their needs are.
7 – Link building in your industry
Truth be told, link building is not my favorite activity. After all, over the last couple of years, link building has slowly received a bad rap.
You see, when most people think of link building, white hat SEO seems to disappear from the conversation. This is because many SEOs have used work-arounds, short-cuts and spam techniques in an effort to create "link juice", so that Google and Bing would view them as stronger entities.
Now, link building is slowly becoming reputation building, trust building, network building. Your authority and standing in the community is demonstrated not by the number of links you receive, but the authority of the location that those links are coming from.
Outreach is a starting point
If you are willing to market your business to gain leads, thereby gaining more revenue, surely you hold little to no aversion to marketing yourself? When you put out a game-changer…the kind of information that would make someone in the industry 'oooh' and 'awwww', you need to let people know.
The fastest ways of doing this are to be active in social media, be active on other websites (commenting, forums, etc), and to be smart about how you 'sell' that expertise to them. Remember, social media is a conversation (just like commenting systems, forums, etc). If you are always giving information, giving links and citations, giving honest opinion that is expert for the industry you are in, then why wouldn't someone benefit from a quality, industry-awe-inspiring piece of content?
But you have to let the right people know. These are the industry broadcasters. These are the industry trend-setters. Tweet to them about the information. Send emails to relevant online magazines and sites of authority. And, get local with your information.
8 – Create a video presentation/series
Creating video presentations or a video series can grab more users than simple text-based articles. Remember, YouTube is the #2 search engine in the United States. With Google being #1, and indexing YouTube videos, you can make a serious impact on your traffic by creating video presentations for your content.
"But, video production is at a cost…" – everyone
Yes, producing videos might seem like a costly internet marketing method of traffic generation. However, the idea is that video melds two prime parts of a traffic generation equation. Whether your audio is off a bit, you are or are not using an intro and outro, have background music, or special effects or not…these things don't matter. The content is the key.
You can get started, today, using a free piece of software. Go and download Cam Studio. Then, head over to Google Drive and start a new presentation file. When you are done, hit record, resize the window and start talking. At the end, upload to YouTube.
Is video production that easy?
No. But, getting video into the hands of your potential customers allows for sharing on your site, YouTube, Facebook, Twitter, Google Plus and nearly every other social media platform on the face of the Earth.
Also, video is an interesting medium that almost 100% of people visiting web pages and articles on your site will see.
Slate released a study last year that answered the question "Why people don't read to the end". Most users in the study read about 50% of the content on a page. However, nearly all saw the videos and images.
In Fast Company's article on Why We're More Likely To Remember Content With Images And Video, 90% of online shoppers said they find videos helpful in making their decisions. And if you think video is only impactful in B2C and not B2B, then you should know in the same study it was found that 75% of executives watch work-related videos at least once a week.
9 – Create a webinar presentation
Most people are visual learners. Webinars are a hands-on, real-time learning video. You, as the webinar host, will be giving your viewers that same thing as a seminar. You are leading a discussion, and teaching over the internet.
Most webinars are run through one of two places: Google Hangouts and GoToWebinar. Both have pros and cons that are beyond the scope of this article.
However, I can state a few simple differences between the two. GoToWebinar is an advanced piece of software that offers the ability to store the webinar. Also, it is free for the first 30 days. Google Hangouts is completely free. Plus, the video is automatically added to your YouTube channel, and indexed fairly quickly.
Webinar structure
There is a structure that works with webinars, no matter which option you select above. If you follow this flow of lead capture, content and offer, you will see your website traffic and lead generation grow.
Pre-Webinar

Lead capture
Advertising of event
Downloaded accompanying guide

Webinar

Introduction
Validation
Content and FREE information
Offer/upsell

Post-webinar

Followup email
Content creation and 'replay' link
Webinar conversion into other media forms
The structure before webinar will let you drive traffic to the webinar itself and build more visits to your site to validate you. During the webinar, the structure allows for you to validate, give a ton of free information (you are an authority after all), and then give an offer. After the webinar, you send followup emails as thanks, re-advertise and create content for replay value of the video and, finally, turn the information from the webinar into PDFs, Slideshare presentations, guides, articles, etc.
I hope you see the key here, with webinars, is authority via connection. Hearing your voice, and either seeing you, or seeing your thought process through the discussion, allows your potential customers to connect to you. This brings in more traffic and turns those leads into paying leads.
Maybe it's not as easy as it seems
Online marketing, whether it is SEO or social media, paid advertising or email marketing campaigns, they are all a seemingly easy process that business owners can get started in. However, whether it be from time, knowledge or desire to leave someone with more experience in charge, you might not want to handle these internet marketing methods on your own.
If that is the case, you can contact me anytime concerning your brand and ways to generate more revenue via online marketing. You can email me at email@jamesblews.com.
Just remember, those potential clients and customers are out there. Start doing one of these 9 steps today to start grabbing them with your brand and generating more revenue.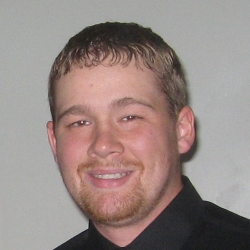 Latest posts by James Blews
(see all)
Summary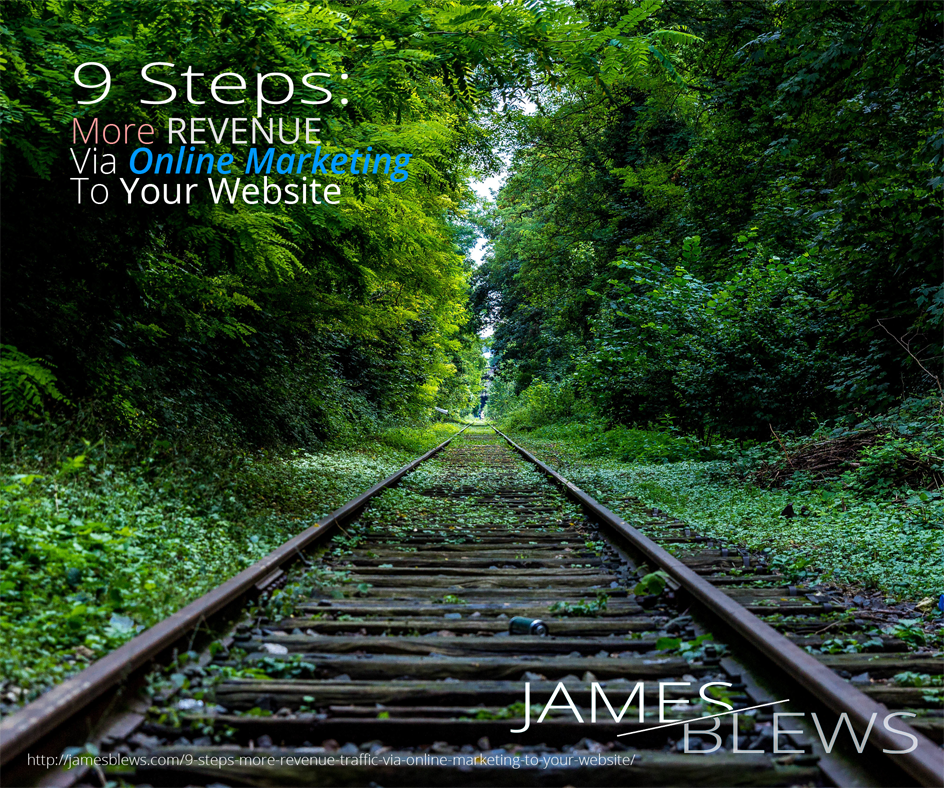 Article Name
9 Steps: More Revenue Via Online Marketing To Your Website
Description
When you want to generate more revenue via online marketing, you can start today. Follow these 9 steps more traffic to your website starting right now.
Author
Publisher
Publisher Logo