When I was younger, my grandmother taught me how to cook.
One of my favorite things to cook was scrambled eggs. Scrambled eggs, at their core, are simply eggs, beaten or whisked really quickly, and then fried. While they cook, you turn them over and over and over.
Simple, right? Easy, yes?
But I soon learned that 'easy' wasn't always 'simple' in the end.
Some people used milk with their eggs. Others used water for more fluffiness. Some people used small amounts of vegetable oil to prevent sticking. Others used butter. While others didn't use anything.
I've come close, over the last 20 years, to making something as simple as scrambled eggs as perfect as my grandmother did.
It took time. It took working it. It took all of this to find the easiest, more simple and smartest ways of doing this.
Marketing your business isn't simple nor easy… but, it can be!
Over time, I've learned that 'simple' and 'easy' can occur.
You just need a better plan.
You need system.
And, most importantly, you need something that works for your specific need.
For instance…
Instead of hoping to get the result of what my grandmother produced, what if I would've done things differently? If I would've recorded her process, replicated it and practiced, I wouldn't have taken 20 years to match that final result.
I mean, I understood how cooking an egg works. But, I didn't have that whole process in front of me.
Business marketing is the same way. Your local SEO value, (local and regional Google Search), can have better results by using some good information rather than poking, hoping and praying. And no, this doesn't only work for larger cities like Youngstown, Pittsburgh and Cleveland. There are simple and easy methods of digital marketing that can work for your small town business in New Castle, Butler, Cranberry and Hermitage.
That is what we are going to do today. I'm going to cook scrambled eggs for you. You are going to learn the exact temp, the right mix of milk, eggs and seasoning. Then, at the end, you are going to have a full plate of fluffy love, my friend!
Local SEO starts with a great website
Define a great website.
Think about it for a few minutes.
What makes a website a great website? What makes you come back to someone's site? What makes you want to buy?
Okay, so there are differences in opinion about anything involving 'best'. However, we still can point to a few key items that give us the "go ahead" to make that call, or that purchase, or just a simple re-visit.
Think about your goals, then let's meet them
A business website needs to have goals. Each page needs its own goals. Likewise, each segment of a page might have separate goals.
What are you looking for on the page? Here are some general goals you might have…
Receiving a call
Making a sell
Collecting an email
Receiving a social media share
Clicking a link deeper into the website
Each of the above are call-to-actions. When you use a CTA, you build content around it, because that is the goal of the page visit; sometimes even the whole website visit.
For many small business around this area of Western Pennsylvania, the best CTA is getting a phone call. So, you should focus on that. Use large buttons as 'call now' CTA elements. As well, whenever you mention your potential customers contacting you, link your phone number.
If you have a physical location, you might also want to think of adding your full business address. This gives both potential customer and Google Search the signal of locality and you being a regional brand.
Think about your target audience
Local SEO methods become incorporated into your business website because of one thing:
You are matching your services to those customers in the region that you serve.
But, your target audience is more than a region or location. Your audience, your ideal customer, has many attributes, likes and dislikes. Are your ideal customers mostly women? Men? Younger? Older? College kids? CEOs and business owners? What about education levels? What about income levels?
Your website should be designed to match those needs. A business website should have content created to match that as well. In fact, all platforms that integrate into your business website should be doing the same.
This is why using personas are so important. Personas are example customers that come to your site. You use these to build content around your ideal customers. You also use personas to make sure that pages match a user's needs.
Focus on SEO, but with a twist
When you think of SEO, you might think of keywords, link building and more keywords, right?
However, local SEO is about a little more than that.
Let me explain…
Normal SEO mixes content and context, in a few forms, to determine the ability of the target to help someone searching for information. Google Search does an increasingly great job of doing that.
Context in search engines explained
Context is built by matching the meaning of one element to another. Meaning, if you have similar entities that build some type of link (through a real link, mention, or shared content), then it strengthens both for the matching subject.
How about an example?
Let us say that we have a website. If someone is looking at it, they notice a bunch of mentions about America and apple pie. It would initially seem like what? Possibly recipes for apple pies? Maybe a community to share recipes? Cooking instructions?
Now, as we navigate deeper, we see mentions of movies, theater, sequels… now what?
Contextually, we now have "movies about american apple pie". Run a search on Google and see what you have.
Do you see how the context changes when we go from apple pie, to adding movies about them?
How can this work for your business's local SEO?
You can do the EXACT same thing with your business website. Here's how…
Start by listing the regions, cities, locations, areas, etc., that your business serves. You will use these to build page titles and content that matches fluidly with your website. These locations help to also build a very specific geographical context for your business.
Next, list every single word used to describe your brand. Not things like 'good' or 'great'. I'm talking about industry words.
HVAC – heating, cooling, air conditioning, furnace, AC
Landscaping – landscaper, lawn care, masonry, retaining wall, arborism
Mechanic – auto body, auto repair, engine, exhaust, brakes
These are some examples.
Now, when you create content, mix your regional keywords, with your industry keywords.
Don't over-extend, over-use and saturate your keywords. But, make it clear that your regions are part of your industry words, and it is all on your website.
Claim local & industry listings to boost authority (and then some)
Claiming local and industry business listings is relatively free – it just takes some time. However, you can boost your local SEO very effectively with this method.
Why?
When you claim business listings, you can directly match your business with a physical region. In most cases you also match the industry as well. Finally, it gives an authority link (in 99.95% of the cases), back to your website, which looks really great to Google Search.
Start by recording the basics of your business
Your business, like all others, has details that are standard. Namely, your name, address and phone number. These three are commonly known in local SEO as your NAP details.
However, NAP information extends beyond name, address and phone.
Claiming local citations and business listings meaning gathering a lot of information:
business name
address or location
phone
website URL
email address
byline (or 3 second 'pitch')
short description
long description
short history
long history
all social media pages
reference links (website mentions)
regional achievements or awards
business groups / organizations you are a member of
These might seem like a lot of information. It is. But it also is all about your business. As the owner, you likely can answer (and hopefully sell) each point listed.
The reason we list all of this information out is because it needs to be exactly the same on every platform that we claim. If every business listing is exactly the same, we are gravy.
If my business information is not exact across all local citation directories, will I be penalized?
No, not entirely. Google has done a better and better job of matching poorly claimed listings to businesses. As an experiment, I've altered this websites local information across a few sites. And, they can still find me just fine locally.
The problems really start with multiple listings. The contact information becomes out of date and abandoned. This can lead Google to possible de-rank some of that. It can also cause you to miss possible customers looking for you – that is bad!
Now what?
In this article, we've looked at using Local SEO for your business. Local SEO can work in small towns like mine in New Castle, as well as large cities like Pittsburgh and Cleveland. Local search and Local SEO can be handled by you – you don't need years of digital marketing experience, nor have a massive budget like a Fortune 500 corporation to do it. However, it takes time to make it more simple and easier as time goes on.
You can also claim a free consultation with myself concerning your local business. I'll review your brand, give you a free brand audit and then we can discuss all of the information, findings and recommendations. You don't have anything to lose here – just an hour to talk about making your business grow through local search and internet marketing.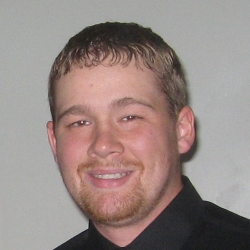 Latest posts by James Blews
(see all)
Summary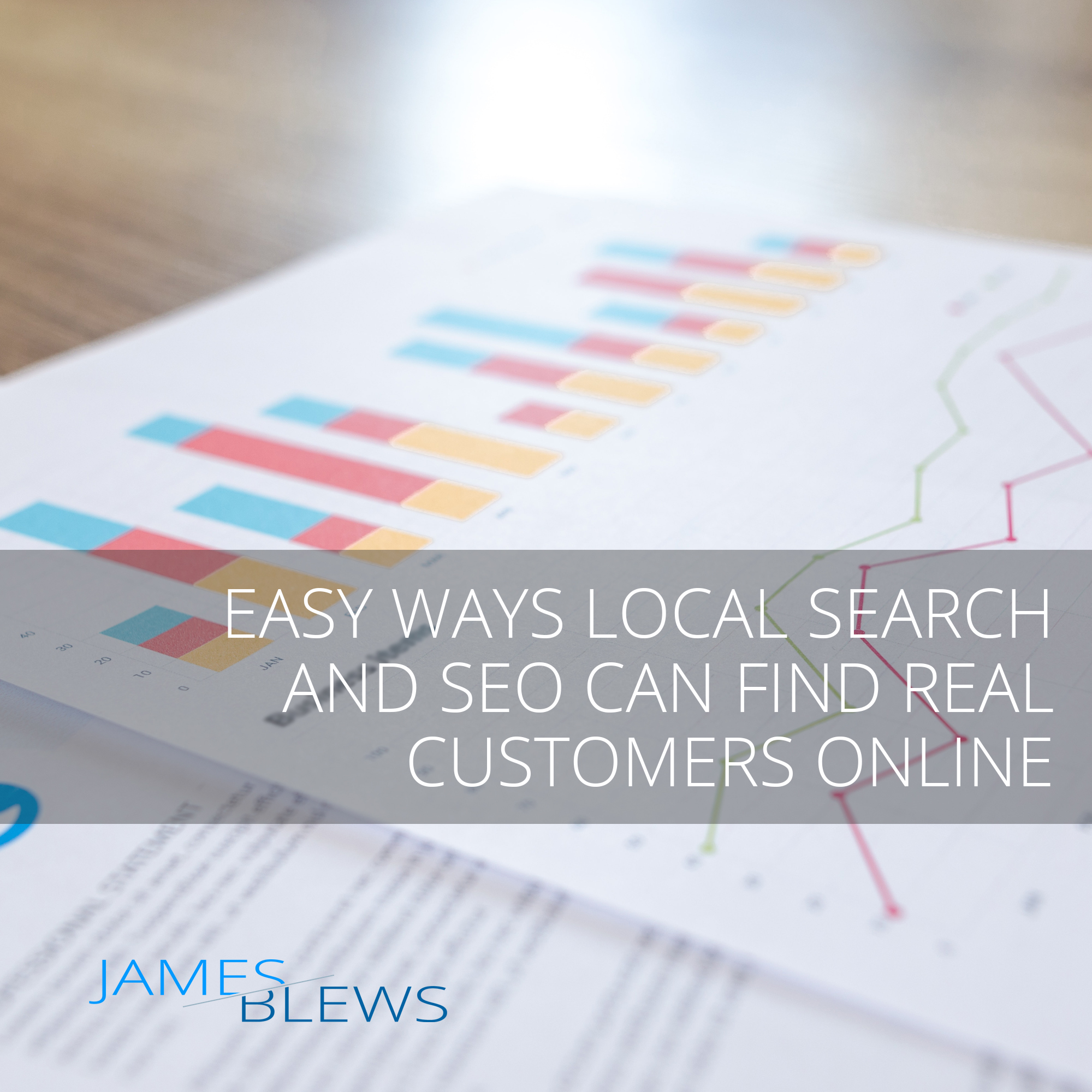 Article Name
Easy Ways Local Search And SEO Can Find REAL Customers Online
Description
Understanding local search and local SEO for your business is an interesting thing. Today, we look at finding and closing real customers online.
Author
Publisher
Publisher Logo