Operating an HVAC business offers obstacles in finding customers. I'm sure that you can agree, when anyone even mentions digital marketing or paid advertising, your nerves go up.
It turns out that you can see massive boosts to traffic and positioning while focusing on a few areas of your marketing time. Now don't get me wrong; I'm not saying it will be simple. I'm just saying that by focusing on three areas you can stop burning up your marketing and advertising budgets and start focusing on new customers.
Today, we are going to look at how you could be wasting cash with bad HVAC marketing strategies. Quite literally, you could be completely missing the mark on building your brand's online presence. This could cause you to miss out on a TON of clients, service calls and more.
We'll be checking out some HVAC advertising examples, HVAC marketing ideas and more.
This is a decent 10 minute or more read. In fact, I would even call this a full guide on starting, changing and re-energizing your digital marketing and HVAC marketing strategies you use. So, sit back, relax and let's get those marketing dollars in the positive as soon as possible.
Let's start our HVAC strategies look with a question
Before we look at your HVAC marketing concerns and needs, I have a questions for you:
Do you have a website?
If you do, then you are actually in the majority; but BARELY. According to Clutch, in a round of small business owners surveys, 54% of small business owners actually have an operating website. What is even more interesting, is that out of the respondents, 25% just created their website in the last 12 months.
Let us say that you are, indeed, in the 54% of the above respondents.
You have a website.
You have links to and pages on your services.
You have a domain name.
You might have even gone one step further and created a gallery or services set of pages for various HVAC installations and repairs. Or, you created a page detailing the products that you sell services for; Lennox, Carrier, etc.
You might have the basics for a website, your brand's central location, but what else?
I guess there is an important question to ask…
What is your way of getting the right people onto your website?
In other words…
How are you marketing your HVAC business?
The traditional methods are still viable in small markets.
Word of mouth?
Radio ads / sponsorships?
Newspaper advertising?
Billboards?
Mass mail marketing?
Television?
Heating and cooling, ventilation services and air conditioning businesses can all use the above to reach clients and customers.
Article. Done!
If only a small business was this easy. Am I right?
Your HVAC marketing strategies should be more. Traditional approaches might have worked for you in the past, as well as currently. And if you ask around, everyone seems to say the same.
But you should be asking yourself something…
What are the big brands doing?
How are they generating brand recognition?
How are customers REALLY finding them?
You can also reach more clients, faster and in more targeted approaches. As the world moves to more digital methods of contact, information consumption and speed, your HVAC marketing plans will (and should) change the same.
Plus, you are in a position to not only upsell (sell upgrade products and services), but also sell emergency services and scheduled maintenance services.
For each of these areas of your business, your advertising and marketing changes.
UNDERSTANDING THE NEW WAY OF FINDING AN HVAC OR HEATING AND COOLING EXPERT
A year or so ago, my house just kept getting colder and colder.
It happens, though. The kids mess with the thermostat. My wife turns down the thermostat.
Even over time, it can be bumped, changed temp and move….anything.
However, on this day, things were a bit different.
The furnace would come on, but only for a second. Even by turning the temperature to over 80℉, we got nothing!
And…nothing…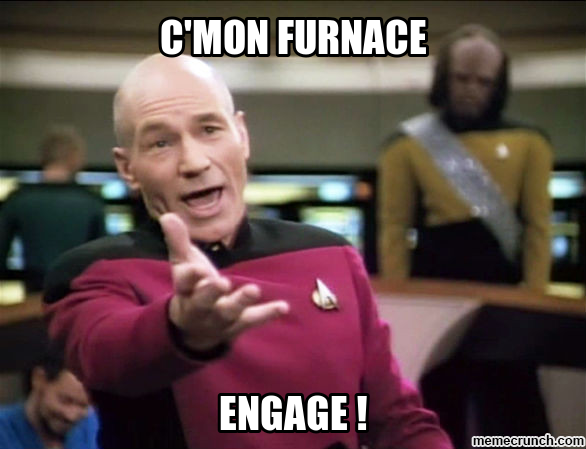 Now, when I was growing up, we had a very direct method of contacting, well, anyone. From cable repair, to a plumber, to a pizza, it was all the same.
"Where is the phone book?!?"
You remember those days, right?
However, things are a LOT different in 2016!
How would you handle this situation today? Tonight? Right NOW?
Let me guess…you grab your phone, you run a search for furnace repair (or HVAC) and you click and call the first person that you know on that result? Sometimes, you call the first one, or two, that just mention "emergency service" or "call 24 hours".
As you can see, things slowly changed.
The evolution of finding experts
In the example above, do you find that you lean towards the old-school way? Or, do you use the newer method of finding experts that you need?
Finding experts via online searches, as well as citation and review sites, is a growing act.
Yelp &Bright Local have conducted surveys, among MANY other websites and organizations, concerning digital marketing and small businesses. Specifically, looking at the use, customer flow from problem to solution and how businesses can make use of it.
In the following, you will see Bright Local's report from 2015 labeled "BrightLocal Local Consumer Review Survey 2015". What we are looking at below are the amount of times someone has used the internet (search, ads, social media, etc), to find a business.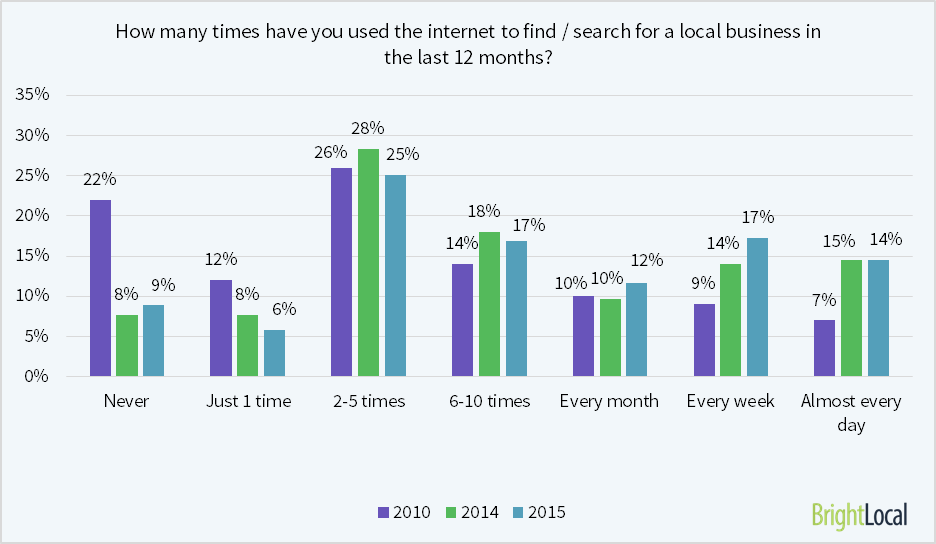 The interesting thing to note here is that from 2010, we have gone from using the internet to find local businesses rarely (5 times or less in a 12 months period), to 14% of respondents in 2015 stating that they find local business using the internet every single day.
People use the internet to find you. Without a website, without some form of paid digital advertising, without some form of social media…you really won't be found.
How we validate local businesses, specifically HVAC professionals
Here is a question for you…
Which of these business types have you read online customer reviews for?.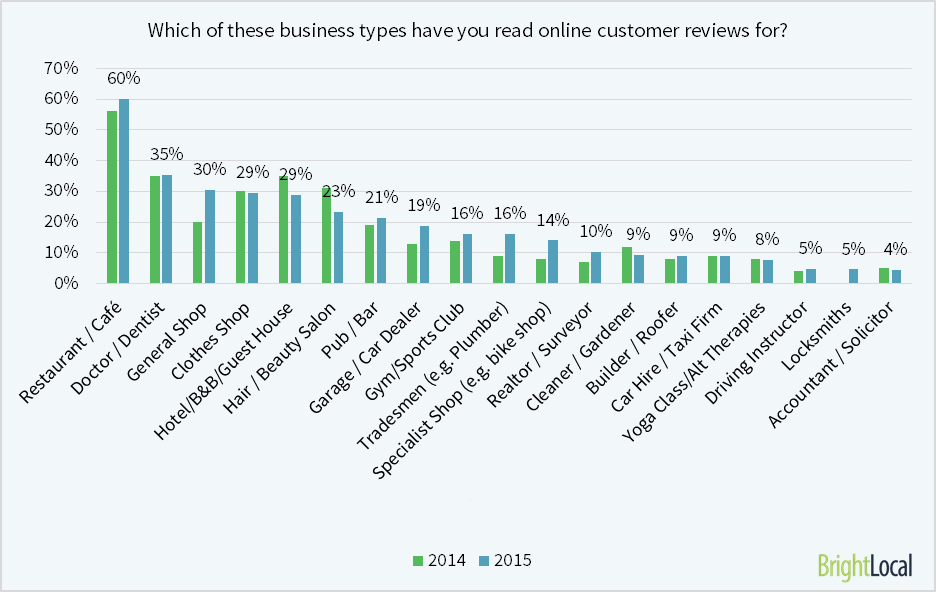 Reviews online are the current word of mouth. As a consumer, when your neighbor, your family and your friends do not have the answer, an online review can give you instant feedback before ever making a purchase.
We can also see what the next steps for most users are a few questions later in the BrightLocal survey. Basically, 57% (48% for visiting the website and 9% for calling), will take immediate action, then and there.
Now, let's think about the above survey from Clutch, and walk through what will most likely happen.
Someone needs an HVAC or a furnace repair specialist in the middle of the night. They look for the 'best', possibly even using reviews or other social signals. They then have a decision to make, including going to their website.
However, 46% of small businesses don't have a website. Those HVAC businesses use social media, citation source or review websites, or nothing at all.
So, that customer in needs moves onto the next business.
In this thought process, we assumed a few things, but you get the idea.
No website means no digital presence. No online presence means that your HVAC business has a lack of conversions, calls, sales and revenue.
But you CAN turn this all around. With some simple digital marketing methods, your HVAC small business can grow by leaps and bounds.
And, you can stop burning money on marketing and advertising that doesn't work.
WHERE DOES YOUR HVAC MARKETING START?
When I think of the "internet", I think of websites.
Is that fair to say?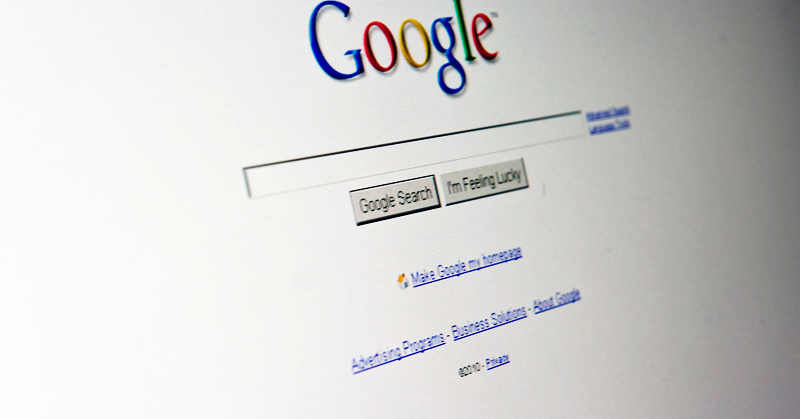 The best starting point for your business to look at when it comes to digital marketing is your website. This is the first place that many small businesses or single-employee HVAC businesses are wasting money with other marketing services.
Now, I'm not going to beat around the bush here – your website strategy is wrong. In fact, half of the service industry doesn't even have a website; which we know isn't a good thing.
When you do have a website, it's not 'correct'. What I mean is that it isn't built for your goals.
And, truthfully, it's likely your fault.
Before you beat me up over that last statement, let me explain…
You are the business owner.
You want to get customers ASAP, to start building revenue. You figured the faster method to do this was to use a digital service that allows you to build a website fast using a template, right?
You, along with nearly 60% of small business owners, used those similar DIY tools to create their business websites, according to Business Wire.
As well, 80% managed their websites themselves. Meaning, using time to learn SEO, learning to do some type of content creation and marketing, learning to admin the issues of downtime, backups and more.
While it is better to have a website, rather than go without one, having a website does not ensure a correct digital asset. You need HVAC lead generation, you need to actively produce new content and you need to make sure your SEO and SEM are correct.
For DIY solutions, and template designs and automated layouts, this doesn't always happen.
DIY internet marketing doesn't work, but, you can go down the right path. You also do not have to be a genius for your brand to see the benefits.
Some free advice for your first step in HVAC marketing and websites
The best advice I can give you for your business website?
Hire someone to create a more custom design (or at least edit down a template version)
Pay for quality hosting
Buy your own domain name (service like Hibu actually OWN them, not you)
Co-ordinate real images of your employees and work for the website
Create non-templated pages for your services, products, etc
Provide the right CTAs and conversion elements from the home page, down
Link to your phone number, address, email, social media and more – on every page
And if you think this might be expensive, think about this…
Most digital marketing professionals will charge for included link building, content creation and marketing and social media, but will likely include website maintenance, if needed. This means that a new website will likely cost $1200 or more, one-time, for a customized design, with a repeating $60 or more yearly for domain and website hosting – while you own everything (the website layout, the content, the domain name, etc).
With a templated service (like Hibu), letting them handle it all, and having their designers design a website layout for you, you pay about $600 up front and nearly $100 a month, ongoing, without owning anything.
The choice here is obvious – if you want to create something that you own, then own it.
Own your brand. Own your message. Own your offers and services.
It might not seem like it, but the value of a non-DIY solution is worth its weight in gold. Over time, you will also see long-term results that those that chose a DIY website creator service just cannot match.
CLAIMING SEARCH LISTINGS AND HVAC CITATIONS
As we've seen earlier, online reviews are the new word of mouth.
There is also a HUGE benefit to using these.
And THAT is?
Before we look at the largest benefit for your brand using claimed listings, let's look at how and where to actually claim a business listing.
You're an HVAC expert; let's claim your name
Claiming your business, while simple, is also necessary for a few reasons.
First, and foremost, claiming your business means that you are identifying yourself as your real brand. These sites are public. Meaning, ANYONE can claim, at least initially. You making that claim, using an email that correlates to your domain name, as well as a phone number that does, means that you are, indeed, YOU.
The other thing that it does is it allows for you to brand your business website. You give people a platform for reviews, that match your brand. And the extension of that is allowing people who use these citation sites to find you.
All citation sources are different in some ways. Some let you click a 'Claim this business' button on your business listing. Others request you to fill out a form. Some require physical verification (a postcard), while others will use your phone number.
For this example, we will be looking at claiming your listing in Google Business.
Claiming your HVAC business in Google Business
First, go to Google Business. You need to click the 'Get on Google' button. You will see the map, with an input box.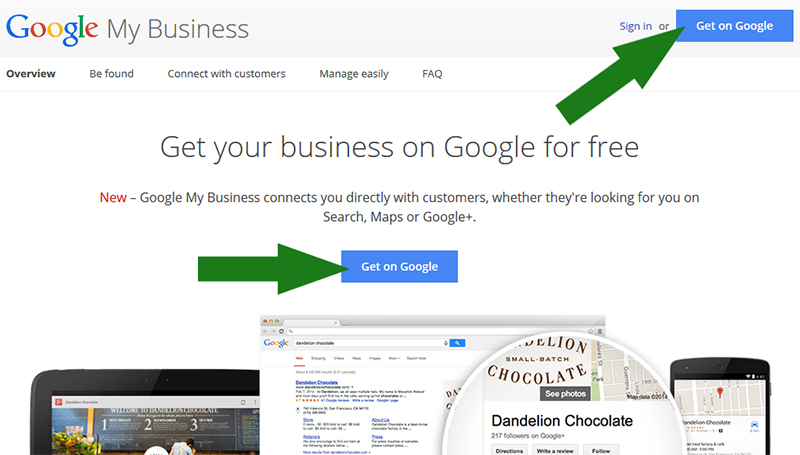 From here, you will want to type in your actual business name. You will then also enter an address. If the business is recognized by Google (either it exists already, or is somehow already indexed), it will appear in a drop-down. Then, just click that business in the opened drop-down.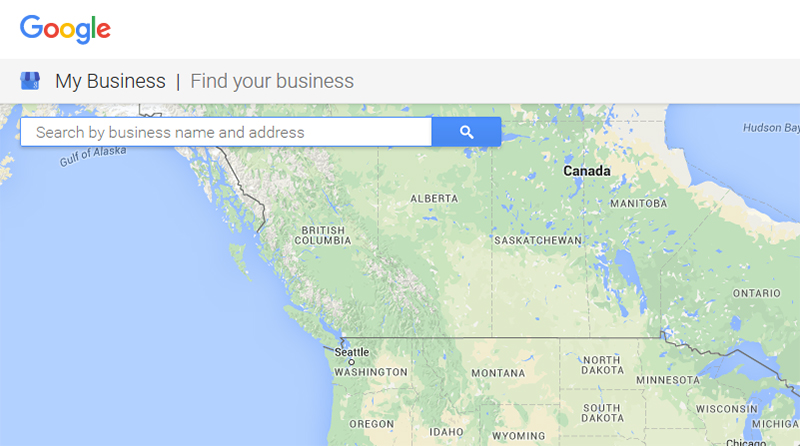 If your business is not known to Google at that time, you will need to set its details. The form you are seeing here is where you enter your information.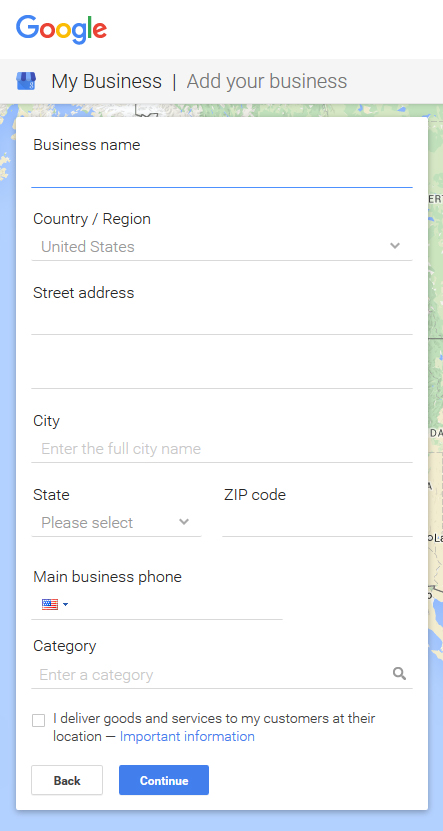 When all information is entered, you have claimed your business…and now you wait.
Google will send you a verification card to the address you entered. You will then enter your verification code that is on the postcard whenever you receive it.
From that point on, the business page on Google is yours.
There are literally hundreds and thousands of various types of directory, citation and review sites that allow you to claim your business listing. For HVAC and plumbers, here are a few:
Service Magic
Superpages
Yellow Pages
eLocal Plumbers
Yelp
BBB
YouTube
RotoRooter
Yahoo Local
Dex Knows
Your region will also use some listing sites more than others.
Now you know the 'how' and the 'where' for claiming local business citations. But, our original question still exists…why do we need these citations?.
There are, in fact, 4 reasons for this:
Build strength in organic search
Build authority links back to your website
Create authority via reviews and feedback
Secure yourself as ownership (and control that content)
These all mean one, big, important, thing…
More and better search engine rankings in Google!
Look, in the past, these sites could be artificially used.
You could make multiple accounts, create fake reviews and not suffer any penalty. However, as time has gone on, these sites have gotten better at catching spammy practices.
As Google viewed these reviews as ranking factors, the citation sources got more serious about spamming reviews, as well as nefarious review campaigns. As those sites got better as securing REAL feedback, Google gave more authority to these links and accounts.
And now, in 2016, we are the point that local citations drive Google to give HVAC businesses top spots in the 3-pack, organic search and local SEO rankings.
This means that local citations should always be a first, and growing, part of your link building strategy. You gain more authority in organic search, and you also have multiple places to grab reviews that will boost your authority even further.
Authority in your brand is key. Build authority, collect reviews on it and promote your small business's authority.
You will not only gain more organic search traffic, but gain more customers than you thought were possible.
USING SOCIAL MEDIA IN YOUR HVAC MARKETING
Here is the simple truth about HVAC social media…
ANYONE can see success in social media.
Your industry does not dictate success nor failure in social.
Your region does not equate to success nor failure.
You do mean a good following, a great following or no following.
In social media, it truly is about YOU.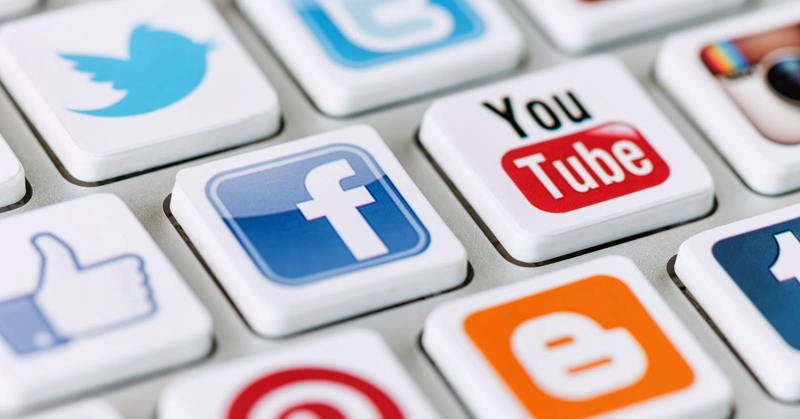 If your level of commitment towards social media is nothing more than sending out an image of a poster in a window once a month, you will fail. If your thought on engagement with your public is asking a question that is so clear-cut 'yes or no', then you will fail. If you only share links to your website, but do not offer any further content, then you will fail.
Failure in social media is about your mindset.
And no…an hour a day on social media is not needed! Try an hour a week (maybe), depending on how often you want to interact, update and advertise.
So, what works and what doesn't for HVAC companies in social media? How does heating and cooling, as an industry, find success in social media?
Start by creating social media accounts
Every website, account, domain name, ANYTHING, it all must be branded to you. ANY brand asset is a good thing, right?
Your social media accounts are no exception. Where once you had to use "WWW" to prepend your domain URL, the same could be said for social accounts.
Think about it this way…
How would you give someone a link to your social media profiles? How would you give a link to your Twitter, to your Facebook Business page? To your Instagram?
People use this tactic now. They say "I'm @someaccount", or "I'm @myaccount".
Because of this, you will want to claim your brand's name as close as possible to the brand. You will also want to claim any other synonyms and amalgamations of your brand name (and maybe your own).
Let's look at this example below. You will see how effective this is, and how you can select better names for accounts.
Let us say that you are George Someone. You own XYZ Furnace and HVAC, INC.
Of course you will grab @GeorgeSomeone and @XYZFurnaceAndHVAC. These accounts, themselves might be enough to have you wondering 'how am I going to be social on two accounts, let along one?'. I have a plan, just stick with me.
But, you can grab even more. Even if you are not actively, meaning daily, posting to these accounts, you can still own them, and put your brand's website link on them.
What social media accounts and account names should you grab and be active on? Here are only a few…
@XYZFurnaces
@XYZFurnacesHVAC
@XYZHVAC
@XYZFurnacesAndHVACINC
@XYZFurnacesHVACINC
Of course, your content for these needs to be linear. When you own multiple versions of social media accounts and different versions of your business names, you need to keep posts, tweets, etc., similar. You should be relatively consistent with the brand message.
I don't have time to post to one account, let alone six!
Here is a tip: use HVAC social media automation!
To get you there, you can use something like Hootsuite, Post Planner or Buffer. You can then set up scheduled posts for various social media platforms.
I recommend using a Saturday morning or Sunday afternoon to get a week's worth of posts in place. Schedule over time, and be sure to have your options set to send notifications for certain events in your social media accounts.
You then interact ONLY when needed.
As time goes on, and you build more people on these accounts, who are actively interacting with you, you may gravitate to using these accounts more. You might even switch to daily, active posting!
But wait…
There is also another trick to use.
Now, just a heads up, this is something is advanced. It is also not entirely needed. If you might not like to get your hands this dirty, I suggest skipping this until you actually NEED it.
The tip I'm about to give involves a redirection of your URLs; meaning someone types in something in their web browser, but the webpage is somewhere else. If you are using WordPress, you can simple install Pretty Link.
What you do next is create a link to your, in this example, Twitter account.
Change your drop-down to 301 (Permanent) (red arrow). Set your Target URL to what account you want the link to point to (orange arrow). Finally, set your 'pretty link' to what you want your URL to be (blue arrow).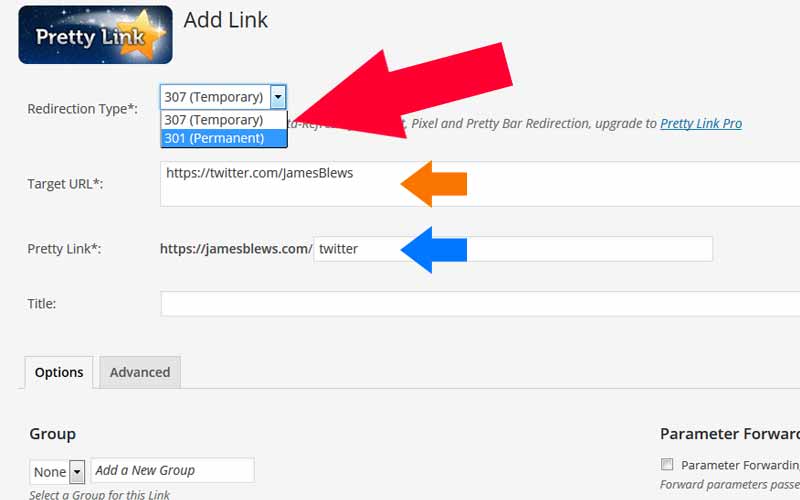 Now, you simply say your dot-com, and then "slash Twitter", or "slash Facebook", or "slash YouTube".
Walking steaks: brand your social media accounts
Look, this is a very general topic. As well, this has little to zero to do with the heating and cooling industry as a whole. This tactic is for ANY small business, corporation, microbusiness…the size doesn't matter.
You MUST brand any entities or digital brand assets, specifically social media accounts.
Branding, in social media, boils down to 5 parts:
The images that you use
The messages that you post
The colors that you chose
Identifiers and contact info
Links that you use
If you want to boil down branding even further, we can say that branding is what they see and what you say.
Get your images and colors the same. My brand is white and various shades of blue (specifically, #0099ff). Whatever your brand color scheme is, all of your logos, images and font/background colors should match where possible.
Your contact information, short and long descriptions and contact details (phone, email, address, etc), should all match as well.
Does this all sound familiar?
We did the exact same thing for your local citations.
What should you post? How often? When?
There is no one answer to any of these questions.
Small business owners should be focused on creating lines of communication with customers (future and current), as well as promote their expertise. Social media allows for these things, and more.
You don't have to give ALL of your information away, but you should be giving enough to prove authority, expertise and build trust. If you can constantly be involved in conversations, then you will win with your social media efforts.
HVAC and plumbing business, specifically, can give some great information. Think about service calls, where you did need to come out, but gave information while you were there.
What did your customers ask? What information did you give? Were their tips? Were there specific seasonal information to give?
Create information bulletin points for those. Create images for those. Create videos for that information – 100% do that!
More tips on HVAC social media marketing
Buckle your belts, strap on your helmet and brace yourself; I am about to give you the single most important piece of information EVER for digital marketing. So listen up, because this will change everything that you do on social media, and everything that you do in the way of content for your brand.
Ready?!?
Answer questions!
BOOM!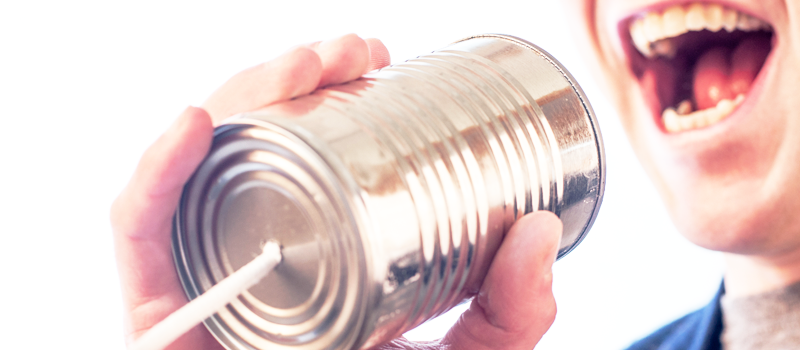 That wasn't as game-changing as you thought?
Think again!
The problem that most businesses have, myself included at certain times, is that too many right hooks, hard uppercuts and all-over-nothing promotion occurs more than those tiny jabs. Jabs are needed. Quick answers, quick data, quality information points, good knowledge…these CRUSH your customer's barriers when it comes to making a purchasing decision.
Why?
Because, you become trusted.
Think of it this way. You provide an answer. The next day, you provide two. Each day, you provide another answer…over and over again. As time goes on, more people rely on you for their answers.
Soon enough, you are no longer a source of answers, but instead, you become THE answer.
Social media, in this way, allows you to be a single beacon of trust, knowledge and answers for your region and your industry.
That might seem crazy to be THE answer. However, if you are showing, not just telling, giving answers and solutions, not just sales, then you ARE their answer.
HVAC Paid Advertising : What your competition doesn't know
Before we get into this major tip for HVAC advertising, let's look at paid advertising as a whole.
Paid solutions work.
Heating and cooling advertising works.
There are thousands of HVAC advertising ideas that WORK.
What don't most of the HVAC business community not like about paid advertising (Google AdWords, Facebook Ads, etc)?
Cost!
I'm not going to lie to you, either. HVAC advertising, heating and cooling advertising as well as air conditioning advertising, are expensive industries to pay to play with.
That is the cost of trying to gain more HVAC leads. For most of the terms in PPC, you will be looking at bidding anywhere from $2.00 to $30.00 or more a click possibly. This depends, of course, of your region selected and the actual terms selected.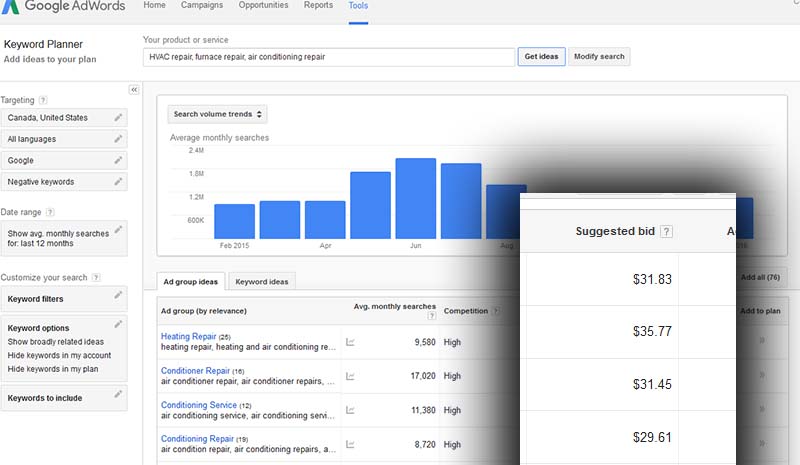 Right now, you might even be running some Google AdWords campaigns. Good paid advertising campaigns will yield a 2-5% click-through rate in competitive industries. For a better campaign, or for non-competitive industries, you are looking at 5% or more, all the time.
Let's look at a few ways to cut down your PPC costs. I also hope to give you a method of increasing your conversion rate to nearly 100% from a search ad (that tip I talked about a little bit ago).
HVAC paid advertising ideas
Cost cutting is always something we all look for. Just be sure cost-cutting does not mean value-cutting.
In PPC, that means not going for only the low-cost and low-competition ads. Otherwise, you will be looking at barely any clicks, but low ad spends.
Things will look good on paper, but your company's overall bottom line will not.
Remember, ad spends will dictate the amount of new customers and business that you have, not the other way around. If you spend $100 a month in paid advertising, you should be seeing $250-$300 of revenue from it. You are spending $1000 a month? Then you will likely be seeing $3000 or more walking through the door.
So, first tip, don't cut out the more expensive keywords for the bargain bin.
Next tip: target to your local, potential customers.
When you set up your ads, you can set these up for ANY region. You can set them up as global, in the United States or Canada, by state, by region, by city, by zip code, etc.
By doing this, you are only serving ads to the correct people in those areas. After all, your HVAC company doesn't service the country, right?
Another tip involves timing. Every ad can be set to display at certain times of day, and even on certain days of the week.
Ads that you run 24 hours a day should be directed to an 'upgrade' offer. This is an optin that will be a guide, or a checklist. For you, the simplest one is something like '5 Steps Towards Removing Cold Drafts In Your Home' or 'Cold Winter's Checklist For Your New Furnace'.
Ads that run in the morning are most likely service calls and potential upgrades like a new furnace, new air conditioning unit or someone looking for quotes for service. For these ads, you should be using the correct landing page and contact information.
Ads that run in the evening might be similar to the morning, but might also be using an 'emergency' status. And here is a big tip for you…
Run a specific ad, just for emergencies, for your non-work hours.
Use ad copy that is direct, talks to a customer in need of emergency help, and makes your service or solution 100% CLEAR. After all, they will likely be calling you, if you get your ad in the #1 spot for your region.
You can also create a 100% conversion rate for your PPC ads…
Here is a secret for you.
You can, if you wish, create ads that users of Google Search will literally be calling you over. There is a Google AdWords type called "call only" ads. These ads are only served to mobile phone users, and will call you business directly.
Think about mixing the emergency ads you serve overnight, with "call only" ads. Someone's furnace, refrigeration or heating unit breaks done overnight. They grab their cell phone and run a search for an emergency repair tech…and you can guess what happens next, right?
Most likely, your competition isn't using this strategy. Instead, they are relying on users clicking ads to go to the website, then finding the number, then calling.
Instead, use this HVAC paid advertising idea and have those same potential customers clicking on your name to call you now.
You were looking for real HVAC lead generation? This above tip might just be it to dominate your market.
Anymore HVAC Marketing Ideas?
In this article we have looked at quite a few methods of using marketing for your HVAC business.
First, you have to have a website. That isn't a tip, as much as a necessity
You can absolutely get by without a website for your brand. However, to really exist and grow in 2016 and beyond, your offline business needs to be doing some online presence building as soon as possible.
We also looked at using local citation sources. These are not just for building reviews from customers. Instead, these can be used as an overall HVAC marketing strategy to build out more links and build more organic search traffic.
Next, we looked at the impact social media marketing can have on your heating and cooling brand. You can converse, show authority, give information and build your name. When you position your brand as an authority, and find your real customers' platforms, you can use this as a relatively free channel for HVAC lead generation.
Finally, we looked at HVAC advertising. Paid advertising and PPC advertising can carry a great expense. However, with that, comes fast client acquisition. We also looked at a great tip concerning Google Call Only Ads. Most likely, your competition isn't using this feature to its fullest; hopefully you will.
I hope I've given you some solid HVAC marketing strategies today for your business.
While the costs might seem great at first, the value over time will be very evident for your brand. Start today, and you will definitely see results tomorrow.
If you have further digital marketing questions, or if you're wondering how your brand, specifically, can benefit from HVAC marketing and HVACR advertising, give me a shout today.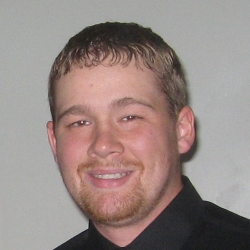 Latest posts by James Blews
(see all)
Summary
Article Name
HVAC Marketing Strategies Are Burning Up Your Revenue (And Now, the RIGHT Way)
Description
Has your winter been hot with new HVAC marketing leads? Phone ringing with new plumbing marketing leads? No? Then follow these simple steps in digital marketing and lead generation for your business.
Author
Publisher
James Blews Consulting LLC
Publisher Logo