Brands on the internet need to know their standing in any platform of online marketing that they are taking part in. The best method of doing this is via an audit. What I want to show you here what an SEO audit is and how a Pittsburgh SEO audit (one from a big city) differs from a smaller town like a New Castle SEO audit.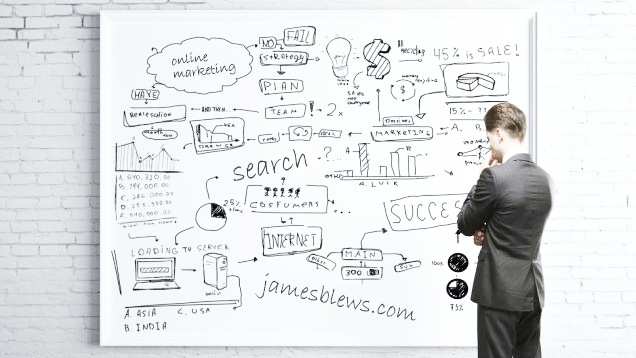 I do want to point out that a search engine optimization audit and report can happen whether you have a website or not. It is more of a specialized report, and sequence of investigations, but it can be done.
For the bounds of this article, I'm going to assume that you have a website, along with a few items.
You have a website
You have been online for at least 6 months
You have at least one page with content
If you are wondering what I mean in this last item, "You have at least one page with content", I am talking about real content here. Either content in 300 words or more of length, or less with a video and images. In other words, not simply a 'Hello world' page.
I also want to point out something very important. Most SEO audits, and to an even larger extent online brand audits, can take anywhere from 5-20 hours (or longer depending on the brand). What I am covering here is a surface audit that you could perform for your own site.
If you want to skip ahead, here are the highlights of what we'll be covering.
If your brand has never had an SEO audit, and you'd like to get started today, you can email me at email@jamesblews.com. Normally, it will take 1-5 days, and pricing is based on brand size.
However, this article was written more with the purpose of showing you how to accomplish a basic, simple SEO audit for your brand.
The basics of an SEO Audit
An SEO audit has the main intent of finding the good and the bad, and then taking action on either. For the good, you will discover your best traffic sources from link building, content marketing and your landing pages. For the bad, you will discover what content campaigns failed, where you might be in error structurally or aesthetically, and how search engines see you.
SEO audits, therefor, are not about speed. To accurately discover the best and worst parts of your organic search efforts, there is some time and care given. After all, not everything that is part of the audit is a surface issue, where I can look at your URL and say 'Oh! That's it!'.
An audit falls into three separate categories. Architectural needs will include things like broken links, bots/spider requirements, XML and RSS sitemaps and more. The user experience portion looks at the look of the website, as well as behavior and flow, calls to actions and some content parts. Traffic is the last area of an audit's focus, and looks at incoming, outbound and internal links. Plus, we also look at the structure of those links; anchor text, neighborhoods and more.
Really, a fourth area should be mentioned here; competitor analysis. With this area of the analysis, you can see what you competition is doing wrong and get a better foothold in those areas. As well, you can see their strengths and begin to replicate them.
Why an SEO Audit is essential
With anything in business, whether you are looking at online marketing or deploying new products or services, or even gaining more client acquisition, knowing where you are helps you to get to where you want to go. An investigation into your SEO standing is a very solid way to know where your brand is on the internet and in terms of search engine marketing and organic search traffic.
Knowing where your business is in terms of SEO and search engine marketing is just one step. Next you need to know where you are going (your goals). Because when you have an end point, and a current location, now you can plan the method to get there.
To be eloquent, let me turn this over to a philosopher that was way before his time…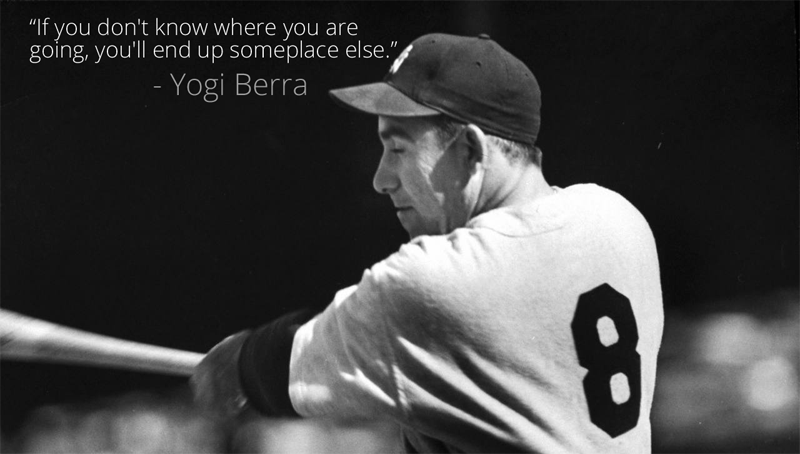 photo courtesy of Time Magazine
Having an SEO audit done and in-hand will give you the ability to know your real current state when it comes to organic search and search engines. The worst thing any brand can do is set goals, and plan an online marketing campaign of any type without ever knowing where they currently are.
Local SEO and your Audit
For business that operates at a regional scale, it makes sense to give some scrutiny to local SEO within the audit. That being said, not every single brand will have the need for a search review at this level.
However, I've found that local SEO audits tend to give brands the ability to rank better with their verifications on NAP (name, address and phone) information, maps linking and regional entity strength; their content, links and categories. This ranking change can happen at a faster pace, and with more impact simply because there are brands that have not focused on this area of organic search marketing…yet.
The above makes a local SEO audit extremely important to a brand that serves regional customers and clients. And it is. But there is more to an SEO review than what is in a more standard audit.
Later, we are going to look at a few differences in parts of an SEO audit when it comes to local SEO issues. I'll be looking at various industries in local regions, like New Castle PA, Butler PA, Sharon PA and Beaver PA, and compare them to very specific issues where they might have more 'pull' than Pittsburgh PA, or Erie PA or even Youngstown OH.
The Basic SEO Audit Overview
Below, I'm going to show a basic SEO audit that you can take for your brand today. A professional audit can go a lot deeper (and it's recommended), along with spending a lot more that a Friday or Saturday night to get done.
Also, not every industry's review will be the same. For instance, a photographer's website will need care in different area's than a physician's website.
For the purpose of this part of the article, I will try to stay as general as possible. When I look at the various changes to an SEO audit during the local SEO portion, we'll look at separate areas and their impact.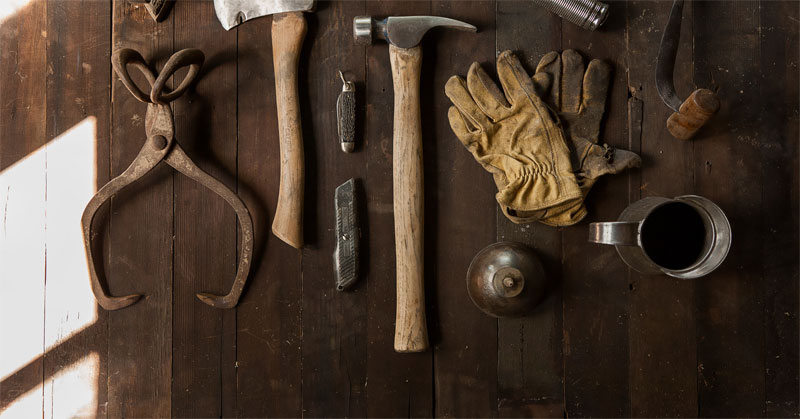 Backend and Technical Issues
There are a few parts to this aspect of the audit. Namely, we are looking for:
404 Pages – Error Links
WWW versus non-WWW links
Correct robots.txt file
XML Sitemap
RSS Sitemap
HTML errors
Dead link assets (images, CSS files, Javascript files, etc)
Each of these can be problematic for search results. While some are specifically error-related, others are simply requirements that a website owner needs to have in place; namely the robots.txt and sitemaps in place.
One error that I see in a lot of websites is that there will be links using WWW to prepend a URL, with others using links without that. WWW is a standard sub-domain for domain names. However, by using WWW for some links and not using it in others, the same link weight and website authority will not be used for your domain.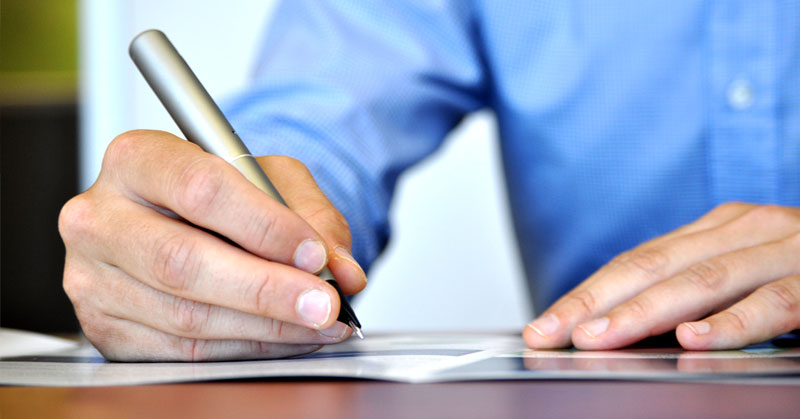 Look and Appearance
As a website owner, the first and last target that defines your site is if your web visitors can, for a time, enjoy being at your site. Think about this, would you be able to accurately and happily make undergarment choices if everything in the store smelled of cat food or if the lights were so intense you felt like you were burning?
The look of your website needs to be reviewed. The appearance, whether it's a singular look, or matches the brand as a whole should be examined.
As well, the user experience of websites could become a ranking factor. While this article focuses on mobile, I think the user experience score from Google Page Insights will slowly grow in relevance.
Based off of the results of this area of the audit, a recommendation of a new website design might be order.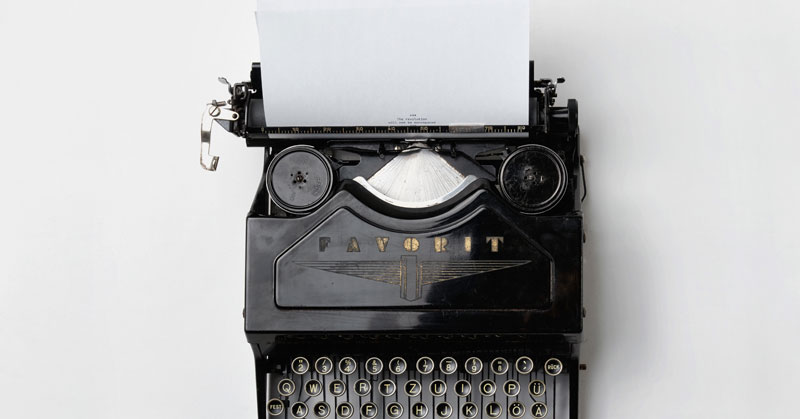 Content and Pages
In the past, SEO reviews for websites when it came to content and pages within the site boiled down to keywords and keyword density. As an SEO, you were trying to optimize those pages down to under 5% of the targeted keywords in the right places.
Now, things have truly changed. While each keyword would hold a page of focus, now those quantitative measurements are replaced with valuations of quality. In fact, user intent is a larger focus now (think not one keyword, but a keyword group), is the focus.
You will also notice that, if you sell a service or product, you should have a single page for each of those. Then, on top of these, a categorical page that links down to them. you can carry an infinite depth here, as long as you have some solid thoughts of the content and how it branches down.
This sub-review will also dictate whether or not a content strategy needs to be formulated, edited or completely scrapped.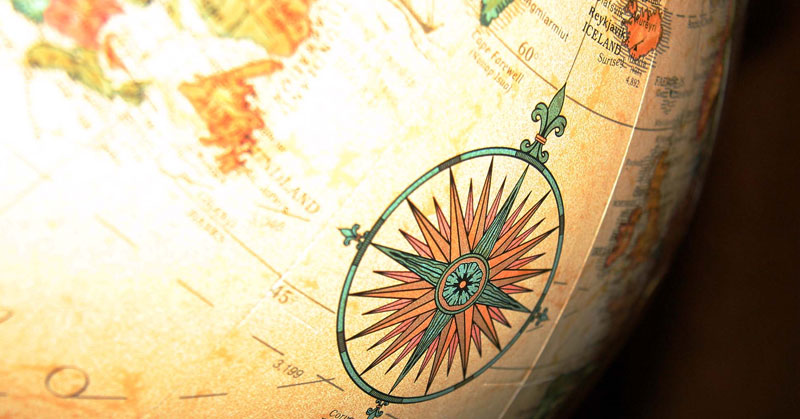 Navigation Elements
Navigation starts with a simple question…
"Does your website navigation make sense for the site as a visitor?"
Past this, the SEO audit will start to look at factors of the navigation. These include, but are not limited to…
What is the anchor text?
If not a navigation element, where is the link at?
Are similar anchor text next to each other?
A simple thing to do is visit the home page, and think about what a user might need or want. What path would they use? When you follow it, how quickly do you get there?
Outside of your main navigation, you may see issues with linking and link flow. Each page should have one or more pages that are directly linked to that page. Those links are extremely valuable, as user intent will likely be high in weight from each page to the next with relevant links.
For these links, as opposed to navigation, anchor text can be used that will link the current page into the new page. If not, they should be altered to take advantage of this weight.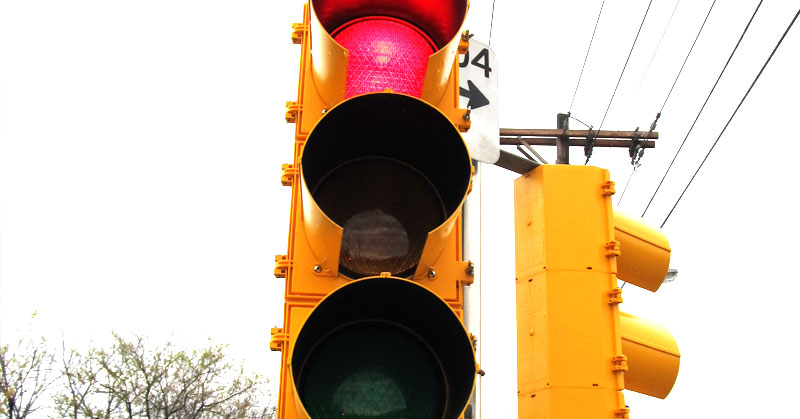 Traffic Overview
Traffic is the goal of all internet marketing methods and online marketing campaigns. While we can generate tons of traffic to a brand, none works as good as quality traffic. And during this phase of the SEO audit, that is precisely what I am looking at.
Your website's inbound link profile will show you:
Where links and traffic are coming from
How they are getting there via anchor text, citation, etc
When the link became active
How many links are from a particular domain
What the link value from that source is
Via your website's hosting panel, Google Analytics or other analytics programs that you might, (I hope), have in place, you can also better understand the customer flow from particular sources.
If you have analytics of some type installed (Google Analytics is the more common), more information will be available to us. We can see the devices used, the location in the world they were at, as well as on-page signals like landing pages most visited and more.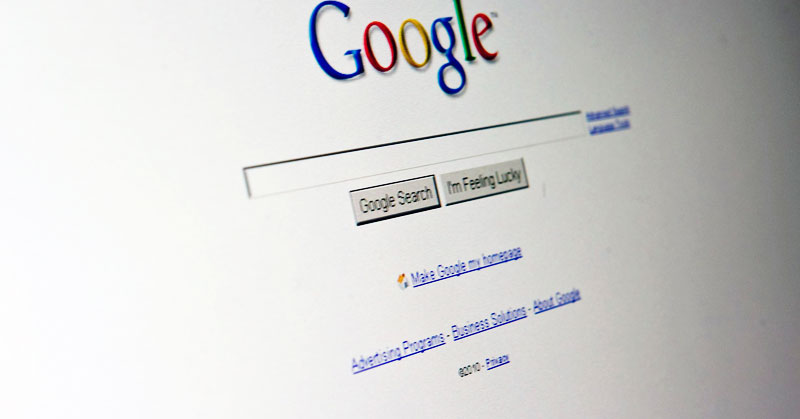 Search Engine Results Pages (SERPs) Review
The prime purpose of this part of the review is to look at brand visibility in the search engines. As well, we need to look at the brand search strength with location. Finally, we look at the amount of indexed search pages.
By running searches in specific ways, I'm looking for the top results of the brand's search. I'm looking for which pages show up higher in SERPs than others. We can call this "positive weight".
In contrast, we are also looking for your brand's "no-so-safe" results. These mentions, links, citations or resources could be a signal that someone is performing negative SEO, or that your brand simply has had some non-white hat SEO performed on it for link building purposes.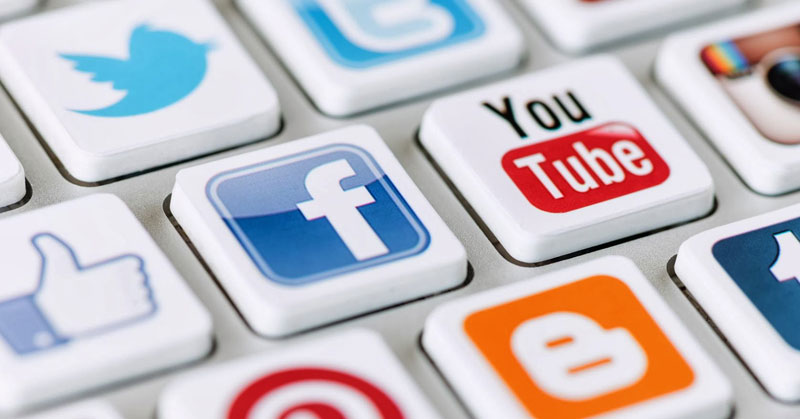 Social Media Signals and Links
Over the last few years, social media signals, and their importance in rankings of web pages has been debated. However, at the beginning of the year, Matt Cutts, head of Google's Spam Team, posted a video, which broke down what social media platforms do and don't affect concerning Google's search engine (Search Engine Watch covers this in-depth).
Whether or not social media has a direct impact on SEO, it's included in this audit because of the strength social media gives to a brand and it's online presence. I, like other SEOs, know that social signals are still indexed by Google and Bing (Twitter not as much, but Facebook post are and Google Plus content definitely is).
Also, remember that any image posted in Facebook, on Twitter, in Pinterest, Instagram, Google Plus and the like are still searchable in image search. YouTube, likewise, is linked to Google and is therefor an extremely powerful social media platform.
One more important part of social media in this whole equation is that the higher a following is, the more likely articles, links and content are shared on social. When the following is strong enough, and the information is quality and displaying expertise, those links and your brand will be shared on more and more websites.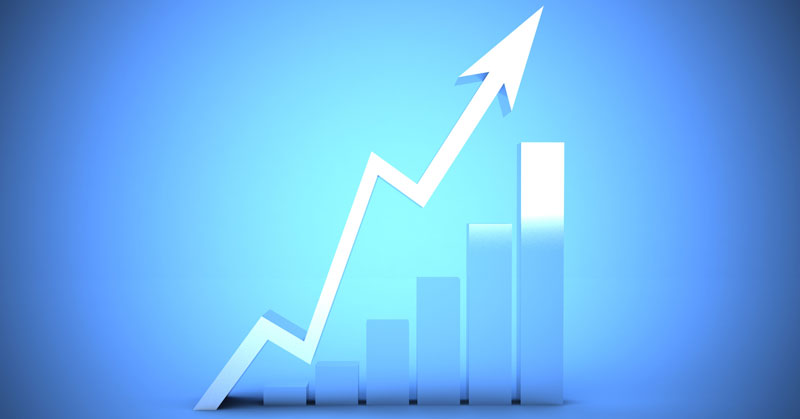 Authority Metrics Review
Years ago, the only metric that SEOs and internet marketing consultants had to evaluate the 'strength' of a domain or brand was with Google PageRank. However, Google has stated PageRank will not be updated any longer since their December 2013 update.
Today, there are many methods of valuating a brand's strength in organic search. However, there are only four that can give myself a fairly quick idea of where your brand is for authority and citation strength.
Citation Flow
Trust Flow
Domain Authority
Page Authority
While the different values can enlighten an SEO to a brand's needs, it can also give much more. Including, but not limited to link value, link count and density, authority in an industry, anchor text selection, most linked pages and more.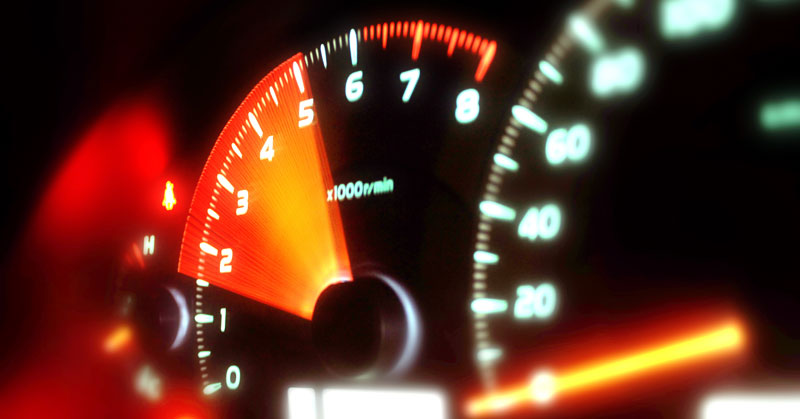 Page Load Speed and Mobile Needs
As the internet grows and mobile devices become a staple in the hands of nearly every human, those devices and how they access the internet are a growing concern. Page load speed is one of those concerns. Remember, not every network and provider will be at the same speed as others; and never as quick as land-based broadband.
As well as page load speed, responsive design is a concern. Gone are the days where Google accepted duplicate content in the name of having a regular site alongside of a mobile version. Currently, with many CMSs, you will see responsive designs, and mobile-friendly layouts to aid this.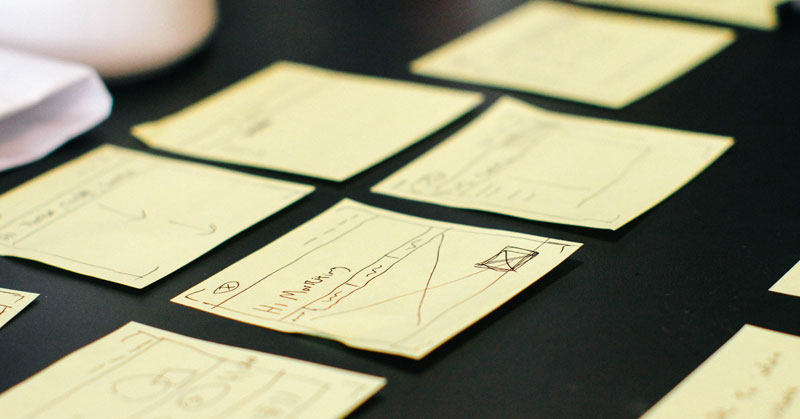 Competitor Analysis
Online marketing is an extremely relative field when it comes to results. Think about this. If there are only 300 potential visitors to your site, and you are getting all 300, there no longer is room to grow. If you are only getting 100 or 50 of those users, then you need to grab at more of that traffic.
The same holds true with your online competition. You need to know where your brand stands within the group of other businesses in your industry (as well as your region). For instance, if your industry is highly competitive, and you are ranking within the first couple of results on Google, you are doing an incredible job! However, if you are in a medium competition level for your industry in your region, and you aren't even on the first 5 pages of local results, then something needs to change.
Once again, this is where, as a local business, you can shine, or completely fall flat in organic search. And, it's also a reason why it doesn't matter if you are having an SEO audit in New Castle done, or an audit in Pittsburgh…the same thing will hold true. When it comes to local SEO, and SEO auditing on any local, regional, national or global scale, you need to know where you are relation to everything else.
In this section of the SEO audit, you will not only see where your brand is in relation to other leaders in search ranking, visibility and traffic; you will also see the "why". This area of the review allows for your brand to see what those competitors are doing right and wrong, and where you can move from here using that information. Here is what we are looking for:
Content and density
Content and quality
Inbound link profile (co-citations)
Online reviews and referrals
Their website and on-page factors
This is not ammunition for ANY negative campaign against your competitors. This report, instead, will be a way for you to see where you are in your industry, what your competition is doing right or wrong, and what methods you can use to move forward in your path to gaining more organic traffic and revenue.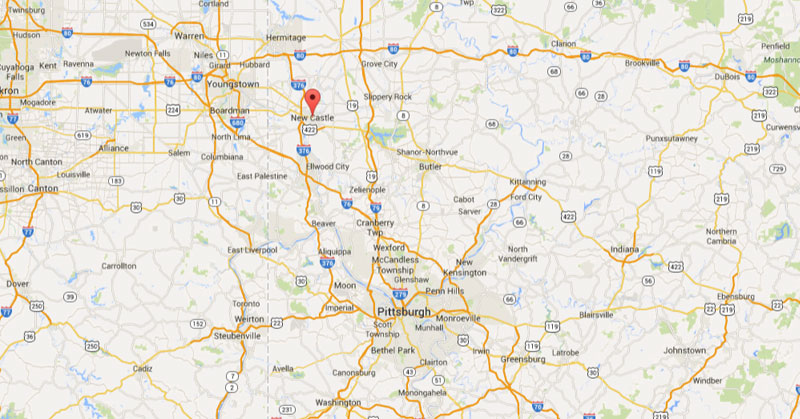 Differences in locations make local SEO differences
As stated above, most of an SEO audit will be quite the same no matter the brand, industry nor location. If you only do these steps above, your review of your website and organic search traffic can help you shift into the positive in a very impactful way. And, having an expert perform the investigation of your site and your search engine traffic can give you a very streamlined and optimized report.
However, as a local business, there are a few issues that we need to focus on more than with a basic SEO audit.
NAP (name, address, phone) information
Titles tags matching region and industry
Meta Description as a Relevancy Glue
Logo and brand optimization
Image relevancy, locality and branding
Citation page optimization (Google Business, Yelp, etc)
I have to be truthful here…for most businesses in this area, and really ANY local or regional business, this part of their search engine marketing examination is prone to failures. Even running searches for industries in the 16101 area yields dozens and dozens of sites that, after a simple visit, shows plenty of changes that can get made. I've seen websites with no title tags. I've seen no description meta tags used to tie in a region to an industry. I've also seen brands ranking for the wrong, non-relevant keywords and terms.
To show you specifically where your website and brand might be lacking, I'm going to walk you through a few businesses that are doing things right, and some that are having some issues. With this 'over-the-shoulder' look, you will see where local SEO auditing can be beneficial to any brand in any industry in any region. Hopefully, by the end, you will see where your brand can go next to gain more traffic and revenue via organic search traffic.
Below of the areas we are going to look at and the industries that we are going to review in future articles. I'll be using some "test" sites, and we will be looking at competitor sites.
Pittsburgh Real Estate 15215
Youngstown Financial Services 44505
Hermitage Attorneys 16148
New Castle Landscaping 16101
Butler Roof Repair 16001
Beaver Falls Orthodontist 15010
These are some of the most basic industries in the area. What I want to show you is that there is a slight difference between how Google sees a larger city's local SEO, compared to smaller regions. Not only are things at a smaller scale like population, search volume and search users, but Google sees the area of search as different as well.
For this article, I'm going to limit the cities to Pittsburgh and New Castle. Because Pittsburgh covers New Castle PA (in Google's eyes it does), you see some similar results and also some expansion on local results and listings in the first page.
Why is local search marketing impactful? And, why would I need to mention this before getting into some specific actions?
Namely, is that local SEO's impact on search engine marketing is intense when you switch from small regions to larger. And while the potential search volume grows and SEO becomes more difficult, the lead values grow and scale to bigger and bigger numbers as well. This means one thing, more revenue for your business.
How effective is ranking higher in search?

When you think of search engine optimization (SEO), you should be aware of a user's likelihood to search and settle. Google and Bing do great jobs of providing local and global search needs based on our queries. However, users do a horrible job of searching further than the first page of results; usually because the search engines do their job right.
As shown above, not only do 3 out of every 4 search engine users never make it to the second page, those first few results are usually all that users need. Below, you will see the likelihood to click on first page results.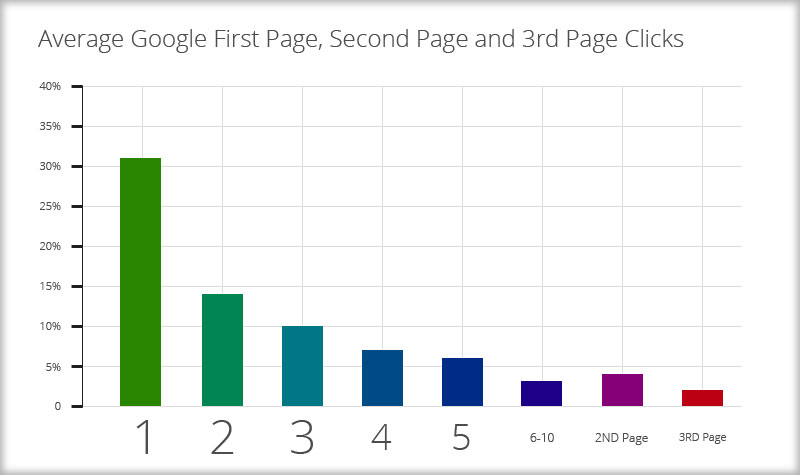 These results are based on Google's data and a report from MOZ concerning click-through rates (CTR) in July 2014 for Google search results. In this report, you'll notice that there is a dramatic decline in clicks after the first couple of results. From there, when you add all of the CTR from results 6-10 on the first page, all clicks on the second and third page, they total just below that of the 3rd result on the first page.
UPDATE (07/16/2020): CTR has a new tool for reviewing CTR stats. You can review the tool for seeing fresh CTR stats here from Advanced Web Ranking.
In other words, after the 3rd listed result in Google SERPs, most clicks don't matter as much. I'm not saying that those results don't matter; the first page means revenue via traffic from organic search. However, if you can hit the first three results, specifically #1, you are nearly guaranteed clicks.
Let's get into it…
SEO Audit – New Castle Landscaping
Landscaping in New Castle PA is an industry that has low range customers and jobs (quantity over huge jobs), as well as those in the 5 figure range; considered "luxury landscaping". However, when you add together all of the business that operate as landscapers, external construction and luxury landscaping, you start to see a bigger pool of potential businesses that search users can find.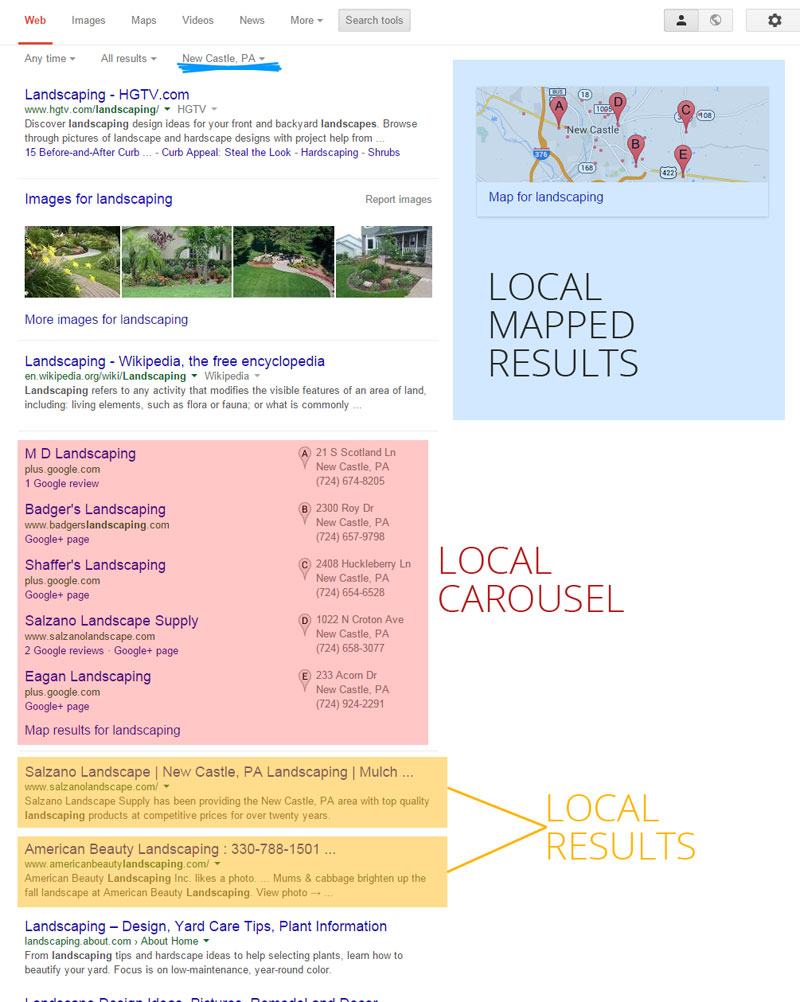 In this first result we are looking at the basic results from landscaping. You will also notice my current region is New Castle PA 16101. So, my search is coupling my region with the target or industry.
What were the results?
Three of the first five results were from industry-leaders or authority-leaders on the internet:
HGTV (Home and Garden Television)
Wikipedia
About.com
Besides the authority results, you will also notice two yellow highlights – these are the local businesses that popped. Only one is on the local carousel.
This leads to probably the two most impactful parts of these local results – local carousel and local mapped results. For PC users, these results are both above the fold (the area that you see when your screen first loads). For mobile users, these are some of the first clickable local results.
Now, if I am in the first page of results and in the local carousel, most of the local SEO audit is nothing more than making sure everything is good with onpage SEO and safe with the inbound link profile. However, this is only true for a handful of the results. In fact, there were only 3 "local" businesses in the top page of results; one is across the state but uses the words "New Castle" in it's brand.
On the second page and third page, things are different.
After the first page, there are nearly 10 "local" searches. I consider local as being a non-authoritative website (HGTV, Lowe's, Home Depot, DIY, etc), even if they are not local to our search. And that is where our local search results go amiss, as only 4 are in or around the New Castle PA area (within 50 miles driving distance).
Of those, I want to break down what Google "sees" as a local website or brand.
Real Address
Phone Number
Brand Name and Details
Content Created
Co-citation Sources
This is most likely why a few of the results are across the state, and/or out of state. I'm going to break down some issues with a deeper result. Currently, this result, we'll call it Deep_result_1, is currently in the beginning of the second page (depending on how many "news" results you see or not).
So, below, is a still from the website. Deep_result_1 has a decent density to their page. As you'll see, right off the bat I noticed the following:
Phone number count: 4 (blue)
Brand Mention count: 7 (orange)
Regional count: 5 (red underline)
Related Region count: 1 (dark red underline)
Check it out…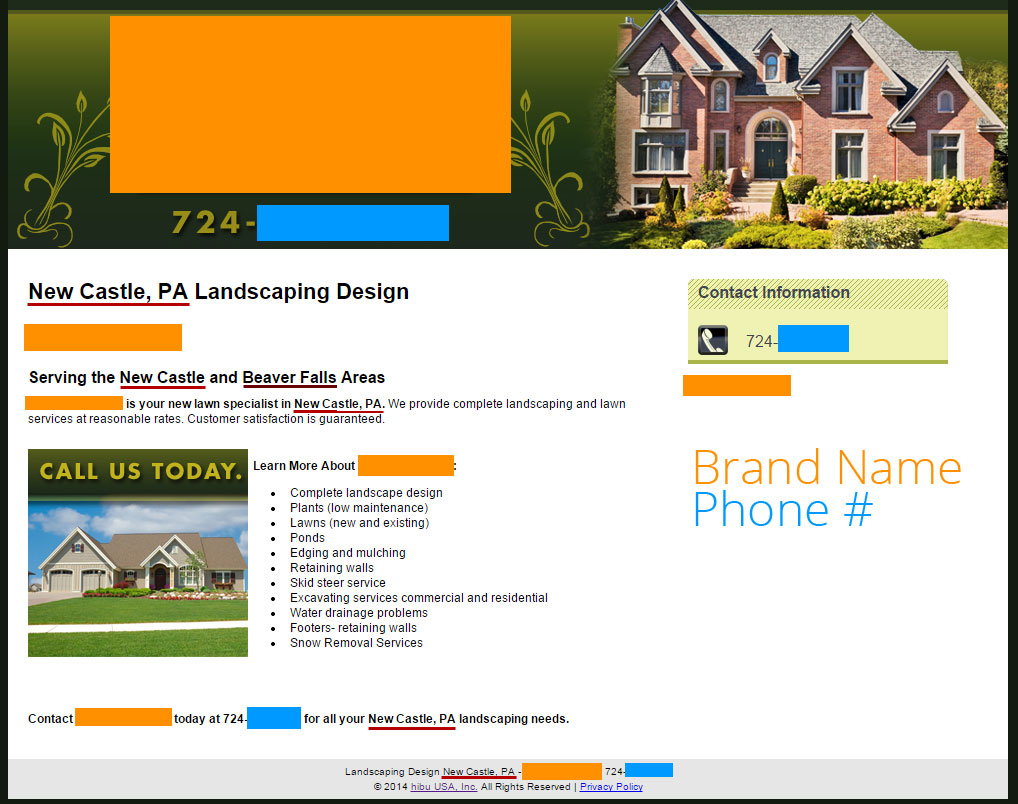 Also, you cannot see it, but the brand, region and phone number are all in the title tag as well. It's a decent job for local SEO…on the surface.
One place this site, albeit small, excels, is in delivering the "search intent" factor of the industry, along with the region. Think about landscaping – what do you think of? Do you literally think landscaping, or do you think of the following:
Plants
Shrubbery
Graas / Lawn / Yard Maintenance
Ponds and water features
Retaining walls
Basically, because the industry keyword landscaping is in the brand name, we do not need to constantly say it anymore. Instead, they did a great job of supporting that industry and brand name with contextually relevant keywords and phrase to support the main idea.
Where I think they seriously mess up, with their onpage SEO, is in their phone number and address. Phone numbers should only EVER be in linked text. Every single phone number displayed, then, is a potential lead that simply has to click and not remember you. This brand has three main areas to target this change (header, sidebar and main content area), and missed on all three.
The next area that is poorly executed, as mentioned above, is the address. Even if you do not have a business address, at least use the city and link it to a Google map so that users can see the location of your surrounding area. It does not have to be a physical address, but it should; Google, with their newest update, have slapped many local imposters who are not in the region or are hiding details.
Finally, the layout – it simply needs to change. This site layout and idea, for a business back in the early 2000, works. Now, users will be searching for you, visiting your site and making decisions like only humans can…based on look! The owners of this business could install their own WordPress package, or hire someone to design a template or a full website layout, and see their lead generation slowly increase.
Because of this, I wanted to look up it's age. Maybe the brand has been around for years and years and years? Maybe this site has been in existence for 5 or more years, and they just never wanted to update it?

Next, I started to look at it's trust and authority metrics. Below, you will see that it has not been linked to resulting in poor Trust Flow and Citation Flow, nor does it see any Page Authority nor Domain Authority. This might be a larger issue, and one that is easily correctable to gain more search traffic.

Turning the bad around into some good SEO practices
No more picking on my end, I promise. And, if this is your business, I'm about to get you onto the first page of Google and Bing today.
The following is a basic 5-part process that you can walk your business through to get where it should be. This might have some cost associated to it, but in the end, you will be seeing higher rankings and better lead generation from your site and organic search – meaning, more revenue!
First, get a webhost like Bluehost or Stablehost and install WordPress. Even the most basic theme will be ten times easier to look at AND if the site will be responsive; mobile phone users can see it better. Plus, this brand will be able to scale pages (there is no contact page, nor about page), scale content (you can target landscaping actions to the area to build more search engine 'weight') and you can control the links and the what's in your footer area.
As we change the look, you can also change the images on the page. The header image holds possibly a real image, but the image in the content is stock. Instead, use a smartphone, or a good camera, and take pictures of the jobs completed. Seeing real work, that isn't a stock photo will associate your brand to your work without telling your customers to make that association.
Next, NAP information must be linked, in the header, the footer and in the content. If this brand starts making the phone numbers links and not images or plain text, they stand a better shot at potential leads getting on the phone for some services. Plus, it holds higher weight in Google – you make it easier for them, they make it easier for you.
I'm sure in all this time, you have built up some customers and have had great jobs, completed to a customers highest standards. So, make a reviews and testimonials page on the site. Then, place a link to your Google Business, Yelp, etc., accounts so that new customers or existing, can leave you even more reviews.
Next, this site can build links in a massive way. All this industry needs is more showers of quality and less waiting. So, make videos, make images and get social!
For landscaping, go the beauty angle, and start with Pinterest, Facebook and YouTube. Talk about lawn care, talk about the weather and how seasonal change can effect your landscaping needs and then sell yourself.
In the midst of selling, and beautiful pictures and knowledge, keep writing. Find forums, blog comments and more (Reddit and Quora for traffic generation and authority comes to mind). Also, don't hesitate to show someone how to do something that you would otherwise want money for the service to do. Many times, you could do one of the following as a free download, or an opt-in (they give their email and/or phone number and then they can download):
6 Easy Steps to Treating your Lawnmower
Top 10 Sins of Mulching
3 Steps to healthier plants and shrubbery
Halloween Horror: 4 Failures due to improper drainage
Easy Lawn Installation
Of course you want these potential leads to call you and hire you for these services. However, what if they see the action it takes, and see the time. In their minds, you are the authority on how to do it, and, chances are, potential leads will slowly understand that those tasks are better left to professionals.
The final part of building more inbound links is to talk to and with industry influencers. Simply put, finding conversation opportunities, interview opportunities and linking opportunities will raise your quality link count, and will increase your authority. And this isn't just a local increase, but nationally in search results.
Where things change – Pittsburgh SEO Audit
First, before we get into results, I want to show you what Google sees (and most search engines) when the intent of the search user is for a larger city compared to a smaller one.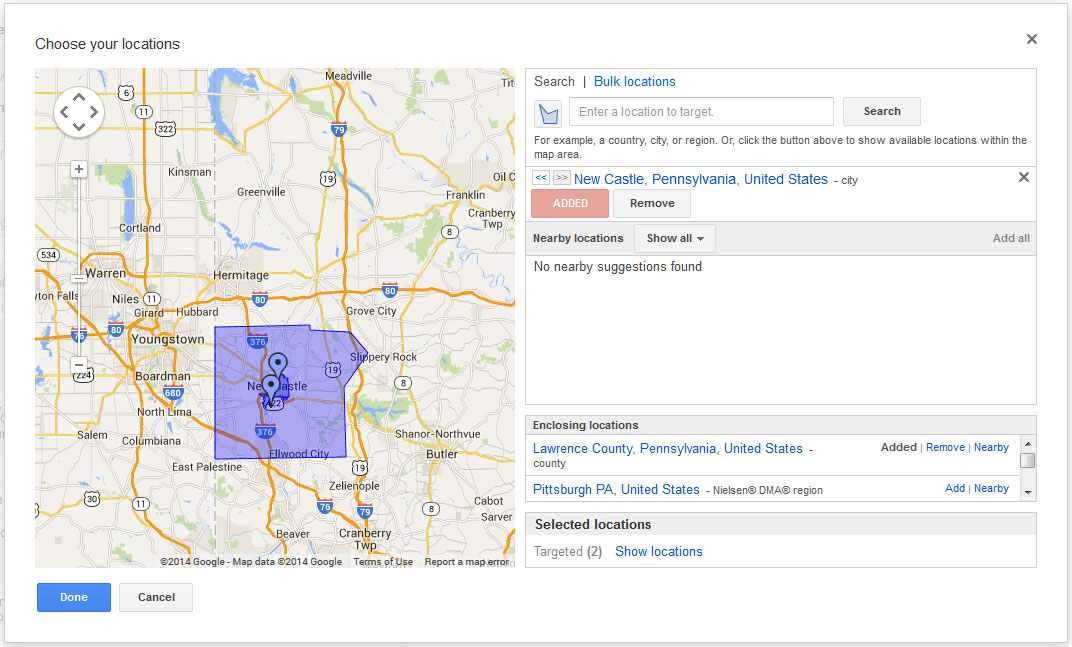 You are looking at the advanced location selector from Google Adwords Keyword Planner. In this tool, you can not only choose a keyword set, or theme, but you can also set the regions specific to your search. The default is the United States. Above, though, you are looking at the New Castle PA, and Lawrence County PA areas.
When I review keywords in the keyword tool using the selected region (New Castle PA 16101), I will see only those users of the Google search engine and those results.
But, what if we use a bigger city?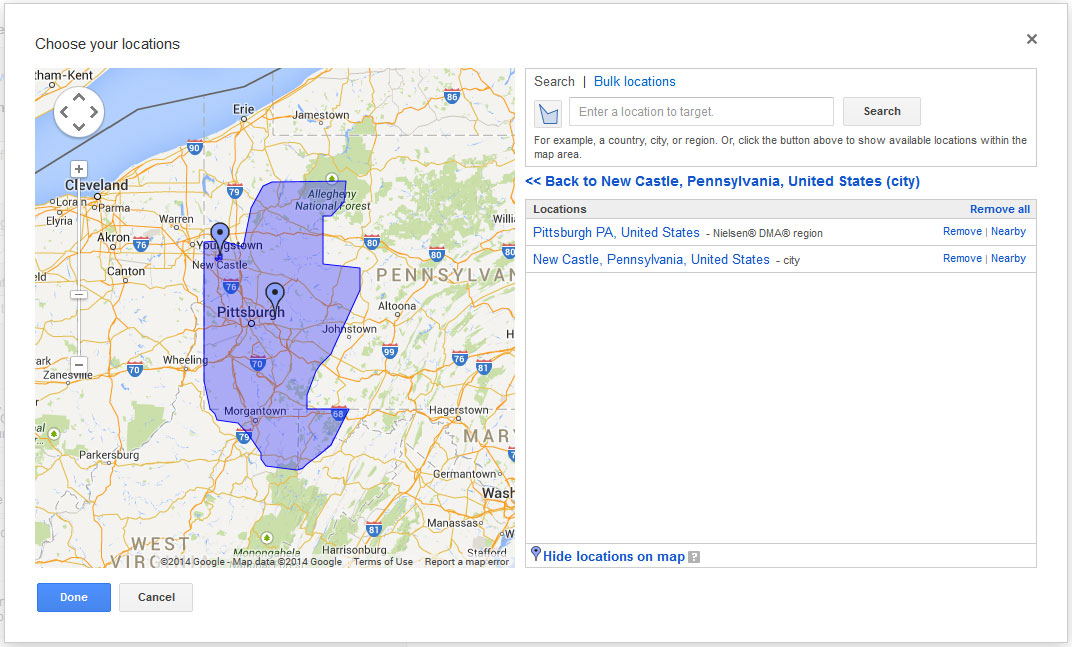 This is the selection for Pittsburgh PA. Now, if you notice, this area is absolutely HUGE! The space covers about a dozen counties in Pennsylvania and West Virginia. Why nothing in Ohio? Because Youngstown Ohio is the same kind of mapping for the area.
Below, I am showing you the same thing as before with New Castle Landscaping; but now it's for Pittsburgh. I changed my Zip Code under Search Tools to 15215, and will be looking at the SERPs.

You will see that this image is very similar to the New Castle version, however, there are many more results and a few more issues I want to point out. You can see some familiar aspects, like the Local Business Carousel (in pink/red) and the Local Mapping in blue. You will also see local business results in yellow.
Now, there are also, in green, Adwords Ads from Google. These are all local businesses that are using paid advertising to boost awareness and visibility in search.
I've also put in a red bar named 'BOTTOM OF SCREEN'. This is the 'above the fold' area where someone on the smallest screen on a PC can see. You will notice that more advertising is present than local results. You will also notice only one local business, in this Pittsburgh SEO audit, it ranking in the SERPs above the fold naturally.
As you scroll, you will notice anywhere from 1 to 4 results that are of local businesses on the first page. This is important, because the further down you are, the more actions a user must take (clicking to the next page over and over), the more likely they are to settle and never see deeper results. And, depending on how your search results are set up, you might only have 1-2 local results until the second page of results.
Pittsburgh SEO Audit – Brands that can double leads from organic search
The possible lead generation and revenue increase, because of how Google and Bing view the "Pittsburgh Area" is important. A Pittsburgh SEO audit can therefor equate to as much as a Philadelphia SEO audit or an SEO audit in Cleveland. These all have much larger search volume than smaller towns but that doesn't necessarily lead to more revenue. However, it's possible….and how possible?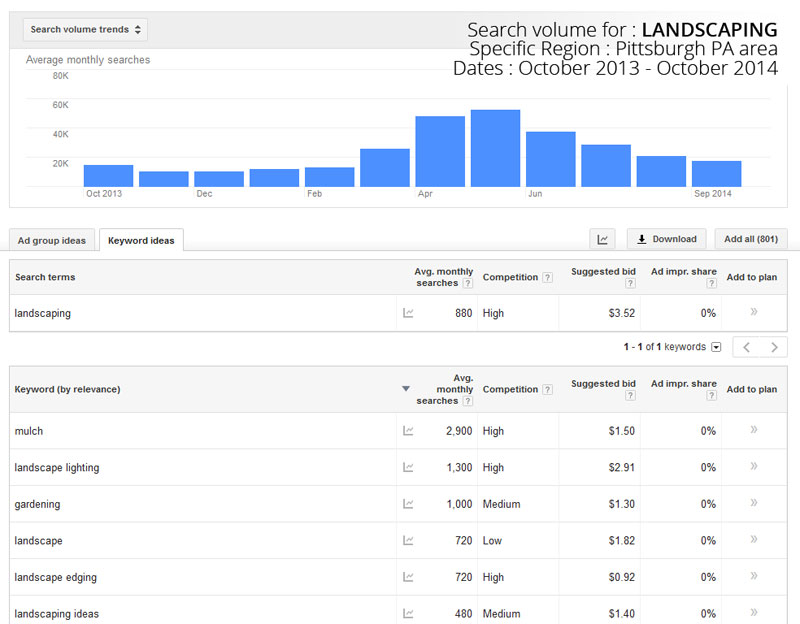 Above is the search volume for landscaping in Pittsburgh PA from October 2013 to October 2014. Remember, that although the number displays as 880, this is for the specific keyword. However, if you look at everything related to the search, meaning we focus on user intent. At it's lowest volume, those collective keywords, number 10,000+ searches, and at the highest, we see that number quintuple to over 50,000 searches.
For the term "landscaping" for the selected area, the search term peaks at 1,900 in both April and May. We are going to do a little math to estimate the CTR (click-through rate), and what the differences in lead and revenue generation could be by some of these brands moving up in their rankings.
I'll be assuming that your leads will have a 10% CTR after they reach the website. This is EXTREMELY conservative for conversions on a service-based site where the traffic is from organic search.
Remember, in Google search, the first result gets 31%+ CTR. And going down the list things slide.
#1 – 31%
#2 – 14%
#3 – 10%
#4 – 7%
#5 – 6%
#6-10 – 3%+
2nd Page – 4%
3rd Page – 2%+
If there are 1900 searches at the peak, and 290 in the least, then our average search volume throughout the year is 1100 per month. For the peak months (March through August), the average is 1280 (total of 7700 divided by 6 and rounded down). What kind of numbers are we seeing?
#1 – 31% of 1100 = 341 new potential leads
#2 – 14% of 1100 = 154 new potential leads
#3 – 10% of 1100 = 110 new potential leads
#4 – 7% of 1100 = 77 new potential leads
#5 – 6% of 1100 = 66 new potential leads
#6-10 – 3%+ of 1100 = 35 new potential leads
2nd Page – 4% = 44+ new potential leads
3rd Page – 2%+ = 24+ new potential leads
For the "hot" 6 months, this could be a lot higher. And for April and May, the 1900 months, the #5 result sees 100+ new potential leads. Remember, we are also assuming a 10% CTR, meaning 1 out of every 10 of the visitors call you to schedule a consultation or appointment.
When we look back at our SERPs page for landscaping, we saw two local businesses in the top five (#3 and #4). How many new leads do they see each month? For the #3, assuming 1100 average searches, and 110 new potential leads with a 10% CTR, that is 11 new paying customers each month, on average. For the #4 result, this number is less but is still a good 7+ new paying customers each month.
If you are a landscaper, or run a landscaping and exterior construction business, how much would 7 – 11 brand new paying leads per month be worth to you if you are operating out of Pittsburgh?
Local search for smaller brands and smaller regions is the same. For New Castle PA (16101 zip code), the numbers are still a respectable 2+ new paying leads a month in the top 5 results! And this is only for people in Lawrence County; we aren't even including Butler County, Beaver County, Mercer County nor Allegheny County.
As a local business, not operating out of a bigger city like Pittsburgh, you can still gain on their searches. Here is how…
SEO Audit Similarities in 16101 and 15215
The tie-in with both a Pittsburgh SEO audit and a New Castle SEO audit is that both can increase Google and Bing search rankings, thereby creating revenue from organic search traffic. Plus, these are close enough locations that you can tie your region into either one.
That is a very big piece of knowledge. If you are in a major city area, but operate in a smaller town, focus on the smaller town, larger areas around it and whatever the most major city is in relation to it. Your Google weight will grow, local results will gain more weight, and your revenue will escalate as your rankings increase.
In all of the SEO audits I've done in this area while researching and writing this article, I have a few take-aways for you. These are not limited to landscaping. You can use these for Orthodontists, Lawyers, Roofing, Plumbing, Pool Construction, Mining, Surgeons, Electricians, General Contracting…it really doesn't matter.
Correctly link NAP (name, address, phone) information
Relate content, industry and region together
Use a good, quality design or template
Build social strength
Have the main subpages in Contact, About and Testimonials
Talk about related areas and regions
Looking for an SEO Audit in New Castle, Pittsburgh and the surrounding area?
If you need help conducting an SEO audit, or want one done for you so that your ranking in Google will see an increase, along with your revenue, then contact me today at email@jamesblews.com. Everyone wants to see their business grow, in small towns, growing cities and larger areas. It starts with knowing where you are, where your competition is and then moving in a positive direction.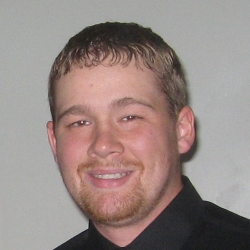 Latest posts by James Blews
(see all)
Summary
Article Name
Pittsburgh SEO Audit vs. New Castle SEO Audit
Description
An SEO audit is a review of search engine authority from various methods. This review & analysis of search traffic is different from local to major cities.
Author
Publisher
Publisher Logo