How many times have you tried the DIY internet marketing route for your business, only to see little to no results. Worse, you might have seen negative impacts in your results.
Today, we are going to look at the damage that can be done with DIY internet marketing. Doing your own SEO and search engine marketing? Are you handling your own PPC and paid advertising campaigns? Are you currently creating and marketing your content yourself?
Let me save you some time…
By you doing it yourself (DIY internet marketing), Google might remove your website from it's rankings, potential clients and customers might turn away (sometimes even boycott) your brand and you can waste literally hundreds of hours each month. Is your time worth it? I hope so!
DIY online marketing can be a crazy, time-consuming and maddening process. Place the normal day-to-day operations and actions of yourself as a business owner, and you are doing double duty. And, what's worse, if you spread yourself too thin, something will have to give…and usually, it's you as the business owner!
By the end of this article, I'm sure you'll recognize yourself. You might be the exact example, but even doing one of these internet marketing processes might mean a serious impact in sale generation and business growth.
Ready for a change?
Now, I know what you might be thinking…
"You are saying that for me to buy services with you!"
"My business is doing fine with me doing the internet marketing so far."
"Why do more when things are good enough?"
To calm those thoughts, let me make something completely clear: I'm not only going to show you the errors of your ways, but how YOU can correct them!
While I recommend hiring a professional, I think that if you want to use DIY methods, then you should have a clear, proven, yet simple set of methods to accomplish what you want to do. And this all start with getting some answers to your local internet marketing questions.
Ready to start, but want to skip around a little bit?
All of these issues will help your brand. However, if you perform them in an incorrect manner, you could see all those internet marketing hours turn into a nightmare.
Ready to see the right and wrong methods of small business internet marketing? I'm hoping you are already doing everything correctly. If you aren't, then you do yourself a favor, and hire a professional that can help to take your brand in the right direction.
Start local citations early and correctly
Local citations are the foundation for small business that serve a region.
Let me say that again… local citations are the foundation for small business that service a region.
So, let's start with THE local citation source: your Google Business account.
Claiming your Google My Business account
As I have covered in 30 Local SEO changes for your website, claiming your local citations and review site listings are important. They link your brand, to an authority that says that you are you. You are then linked to a service area, an industry and a website…it means nothing but goodness!
First, go to Google Business. After you click the 'Get on Google' button, you will see a map, with an input box.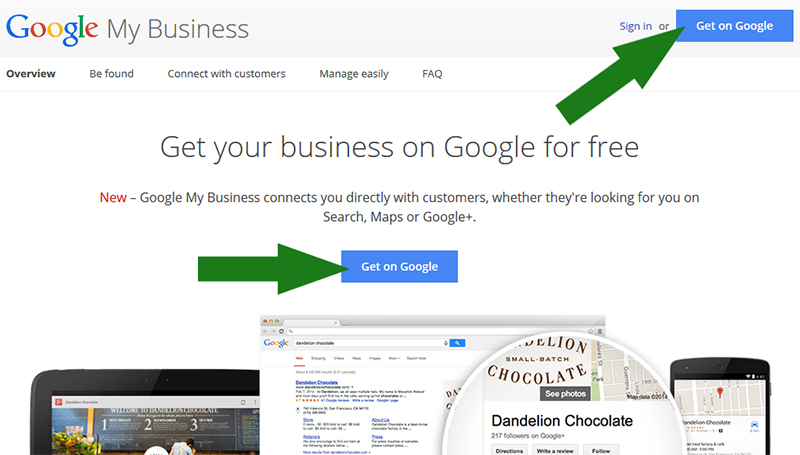 Here, you want to type in your business name. You can also enter an address. If the business is recognized by Google (either it exists already, or is somehow already indexed), it will appear in a dropdown. Then, just click the business in that dropdown.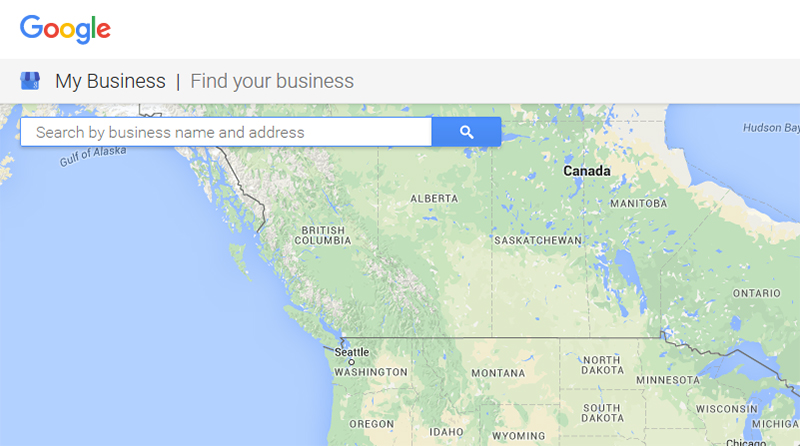 If your business is not known to Google, yet, you will need to input it's details. That is the form you are seeing here.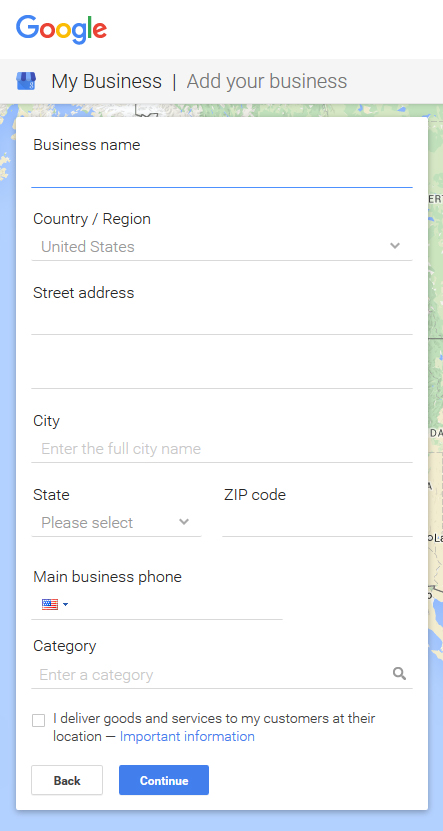 When all information is inputted, and you 'claim' your business, the next step is to wait. Google will send your address a verification card. You will then enter your verification code and now, that business page on Google is yours.
Register your website with Google (Google Webmaster Tools)
Once this process is started, the next step is to register with Google Webmaster Tools.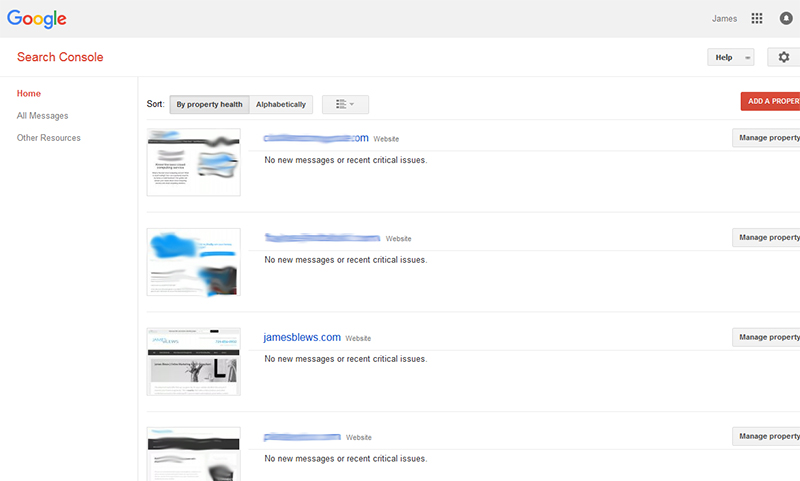 This interface let's you receive direct notices of search engine issues, spam notices, as well as traffic, crawl errors and other data. Basically, you are not only the business owner (something you verified with your Google Business listing), but now Google knows that the website if you brand's hub. They technically can discover this themselves, but I have seen brand's traffic and search visibility increase with ONLY signing up for their Google Webmaster Tools listing.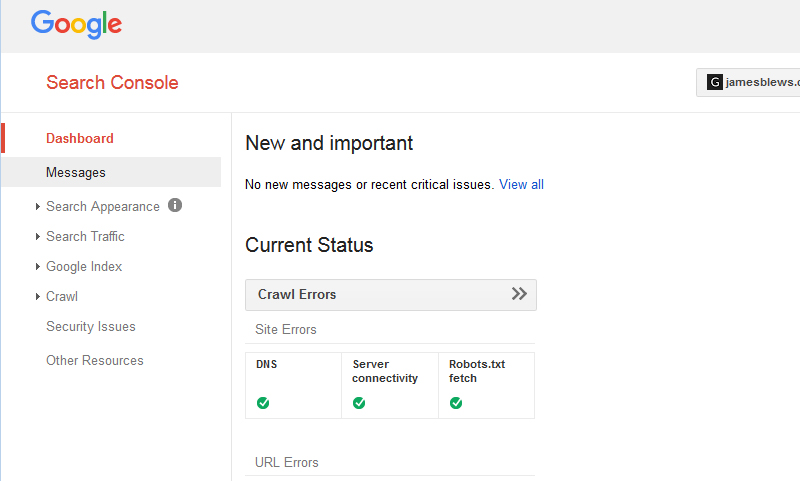 Plus, via the "Fetch as Google" tool, we have articles and pages getting indexed within 6 hours of submission.
Other Business Citation Sites
There are many other citation websites and review websites that allow you to claim your business listings. Once claimed, there might be verification processes like a phone call, text or snail mail. Some also simply use a lookup in the META tag of your homepage: they give a small snippet of code for you to copy/paste.
What are the best nation citation sites for local web traffic strength? What are the best for your industry? And, what about local citation sites?
I'm glad you asked!
Yelp
Citysearch
Superpages
Yellow Pages
Post-Gazette
Facebook Local
Yahoo Local
Manta
Service Magic
Angie's List
The above is the top ten local citations for businesses in the Pittsburgh Pennsylvania area. You will notice some national citation sources, like Yelp, Facebook Local and Angie's List. However, the Pittsburgh Post-Gazette has a local business directory that is 100% free to join.
And, muck like western Pennsylvania, every major city has their own local citation sources that work better than others.
But your region is not the only indicator of value for brands. Industry citation sources also give a lot of benefit.
For instance, here are two citation lists. The first list is for plumbers.
Service Magic
Superpages
Yellow Pages
eLocal Plumbers
Yelp
BBB
YouTube
RotoRooter
Yahoo Local
Dex Knows
This second list is for chiropractors.
Yelp
Yellow Pages
Facebook Local
Yahoo Local
Youtube
Dex Knows
Superpages
Manta
Chirodirectory
123 Chiropractors
You will notice some similar listings, and their order in preference. You will also notice that there are differences that are very industry specific.
Every brand has an industry that it needs to be an authority in, and a region that the brand must be an authority in.

Citations can become a problem
Building citations will give your brand search engine power, and much more visibility. However, you can shoot yourself in the foot, and hinder your brand, because of one simply issue.
Here is the short and skinny of the issue – local citations work if they are all recorded the same.
Here is a game for you. Tell me, in the choices below, which is correct:
123 Somewhere Street
123 Somewhere St.
123 Somewhere
Have an idea?
The answer is that they can all be right, or all wrong. The issue isn't in the above's choice, the problem is that some of your listing use one form, and others might use a different version.
The plain, simple truth of local citations is this:
All of your citations and listings must have the exact same info
To do this correctly, you should have a spreadsheet that lists the following, to start. You can then copy and paste the information as needed. And, because you have this master spreadsheet, the information never deviates.
Name
Brand Name
Address
Phone number
Brand motto
Description
Brand short description
Social media links/platforms
These are only the tip of the iceberg when it comes to required information. Once again, having this spreadsheet also means that you can add content as it becomes necessary to record and use.
One last thing about building citations… NEVER STOP! The more local citations that you can build, the stronger that your brand becomes in search engines and in traffic. So, keep creating authority, and keep building citations.
Time spent per month: 10-20 hours or more
Website design and marketing takes time
I would love for every business to see tremendous results basic marketing methods. In fact, in a perfect world, a business could take one hour, set up something and wash their hands of the rest!
But, in the real world, things do not work this way.
However, the internet is a manifestation of speed. The internet needs its results "now". And the people on it can expect too much of the same.
Sometimes, YOU can expect too much of the same.
Here are some truths about website design, internet marketing and results from "white label" practices:
In the end, all of internet marketing, everything from paid search advertising, to content marketing and re-purposing, here is what you need to remember:
Internet marketing is an ongoing process, not a one-off purchase
If you want to pay for SEO, don't think that SEO is a one-day process; and then you are done. Search engine optimization done last month, or last year, needs an update. You have to constantly be building towards success. Search engine marketing is similar with link building and content creation and marketing.
Social media can be used for instant traffic and success. However, if you are not constantly growing your content on those platforms, and building more of an audience, then it will die off. Brands that constantly grow content on those platform, grow their audiences on those platforms. And this means constant, consistent traffic.
Web design and development is a surprisingly lengthy process in most cases. If you want, you can use a free template and have your website done by tomorrow. However, if you customize your layouts, create pieces or call to actions and conversions, then you are looking at time. I usually quote 4 to 6 weeks for most projects, but it can be months until a project is 100% complete.
PPC (Pay Per Click) advertising can yield absolutely fantastic and fast results. However, when you are ramping up to run a completely stellar and strong (meaning highly converting) campaign, it can take 6, 7 or even 8 months to see real results.
When you do it yourself, however, it is easy to fall into a glazed over haze that yield little to no results. This usually also equates into no more work in that particular discipline being done. And, as you can see, most of these are long-term platforms for traffic, conversions and sales.
So, what can I give you that will allow you to circumvent spending tens of thousands of dollars a month?
Giving your brand cheap love – pros and cons
The first thing that you might need, especially if you are using an industry platform (Hibu, Yahoo Business Sites, Yellow Pages Sites, etc), is a brand-level design. What I mean to say is that you need to shift from the thousands and tens of thousands of the EXACT same look for your brand and theirs. To do this I recommend using a CMS, specifically WordPress. This is a simple and clear content management system that will allow you to quickly create pages, content and more.
Of course, switching to a CMS is not the most simple task. You likely already have content built, whether it is a handful of pages, or blog posts, marketing content and individual pages. And no matter the benefits you receive from using WordPress for internet marketing wants, it might be too much for you to do alone.
Your brand needs to be at the forefront of your website. To do this, you could use a free template and switch some elements like color, font size and font family. You could also purchase a template from someone like Theme Forest or Elegant Themes. These sites offer many themes that are easy to customize and alter as you need.
While these start to separate your brand from other brands, you still might be feeling that you have only moved your reliance on industry platforms templates to another version. However, there are far more levels of customization that you can do when you own the content AND platform, than to simply form the content around a template.
The last choice is to actually pay someone to create a WordPress theme for you for your brand. This is usually the best bet, as you can get EXACTLY what you need for your brand's nucleus. However, this is also the most costly in time and in money.
Internet marketing choices
How can your perform your own internet marketing? I don't suggest you do, because it a long, and sometimes frustrating process. If you don't know what you are doing, and don't have the focus on months or years for correctly accomplishing your needs, then your brand will pay the costs.
To correctly perform SEO changes on your website, nothing gets better than following Google's Webmaster Guidelines. This page covers the technical aspects, as well as in content and links. If you want their Search engine optimization starter guide from Google, download it and get to reading.
Social media is another area that can go wrong quickly. The best tips I can give are to make your conversations part of the community, and never ONLY sell. Social media requires coverage and consistency. I recommend signing up for a lot of social media platforms and post until you find where your primary audience is at. Then, start posting during daylight hours (if you business has daytime hours), and post once every 12 hours, at least. Twitter has a half-life of 20 hours, and Facebook's lifespan of a post in someone's news feed is even less.
What makes social media different is that you will need to use the platform as a conversational and content distribution resource. This means that even with reused and repurposed content, you still need to make the content as original as possible.
Finally, content marketing and content creation is what creates a "freshness" in search engines. As well, this freshness will keep your loyal customers and website visitors coming back over and over, and allow for new people to be found. Also, you should remember that content takes more than just text. Video, images, slide presentations, downloadable PDFs and white papers, podcasts, webinars…wow…so many versions of content creation.
The second part of creating content, is getting people to find it. This is where content marketing comes into play. Doing outreach, influencer marketing and even simple link building are where you get people to find and rebroadcast your information and message. We'll talk about this more later.
You can definitely perform your own SEO, social media and even content creation. In fact, sometimes it makes sense. Your brand is your voice, after all. However, time is value, and your time is worth a lot.
Time spent on initially: 20-160 hours or more
Time spent per month: 100 hours or more
Google can tag your REAL efforts as spam and exploitative
Google is the internet.
For most countries, this is true. In marketing terms, this is definitely true.
In 2001, Google was created. By 2006, Google entered the Merriam-Webster dictionary. By 2013, comScore and Search Engine Land reported Google receiving 65.2% of internet search engine traffic globally.
Wow…
In marketing terms, this means you could be "hitting" 3-4 billion people. Nationally, you could target 84.2% of the United States population that uses the internet. This means, around, 269,500,000 people could be your audience in the U.S., with about 180,000,000 coming from Google Search!
Once again, wow…that is a ton of organic search traffic from Google for your business.
"With great power comes great responsibility." – Uncle Ben
In Google's eyes, if you put it online, it is the expectation that it is:
Quality
Informative
Unique
The short reason why this works is that Google is an advertiser, and wants to please end-users. End-users, your visitors and clients and customers, they are what matters. And, Google knows that they matter.
The problem ends up being that if you do not provide the best that you can, Google can and will penalize you in their search engine rankings. And what is worse, you could be doing something normal, safe and real…and still get hurt in Google Search.
What to do and what to NEVER do
To understand what Google wants, and to prevent issues with Google, let's look at each of these, one at a time. From there, I'll leave it up to you to correctly present your information to Google. And remember, check your Google Webmaster Tools for any messages about problems, issues, etc, on your linked domains with Google.
Quality is the first area of your website and brand that Google needs to be spot-on. Quality doesn't mean Shakespearean levels of content and story-telling on your website.
It does, however, mean that your content creates a strong conversation. Quality content also means that you provide content that has elevated levels of value to web users as a whole.
Quality content also ties into our next area, being informative. If you can answer a question, you are providing quality and information. If you not only meet that need (having their question answered), but also teach that, then you are creating a point of information – not just information.
And this leads into the last part, uniqueness. Great quality, mixed with strong information and being the source of that information, means that you are unique. One source, the source, will always receive better rankings.
And, the issue?
The issue of replication
Business owners need processes – hell, I do too!
However, too much replication means spam. Spam, in Google's eyes, is exploitative. In Google's eyes, spamming of content, links, everything…it is a blacklisted and undesired path that Google will poop on.
To prevent replication, make sure that you stick to five simple rules:
Avoid copying information when you can create
Use your expertise to create content, not to advertise content
Put actionable information into content as much as possible
Review other sources on your subject and be better than them all
Never repeat, never repeat, never repeat, never repeat
And finally, when it comes to what Google deems spammy, we must discuss links, link building and linking. Now, link building has come under fire a great deal over the last couple of years. PBNs (private blog networks), guest posting and even blog commenting have all been deemed bad or worse by the community, as a whole.
Well, here are some truths…
First, PBNs can get your brand axed FAST in Google search if they are found. And, to make matters worse, if you buy links in a PBN (I don't why they would be referred to as "private" anymore, but whatever), if one of those brands are found out, then every other brand in that PBN is toast. To me, PBNs are a way to rank public, high PR and high authority entities (YouTube videos, social media platforms, etc), but not a brand's real website.
For short-term gains, and if you don't mind the risk of losing your whole website, you will get ranked fast for specific keywords. With that said, I don't recommend ever doing that. The costs + risks usually balance out just doing white label SEO and marketing work on a site. Solid content creation, content marketing and traffic generation to those points give the same results. Not only are they longer lasting, but they are less dangerous.
Have I used PBNs? Yes. Do I now? No. All links I used to use have been deleted and removed. This is from EVERY brand I own and work with.
Guest posting and guest writing is actually still a safe, reliable way to get backlinks. But, it depends on how you do it. Remember, for Google to know that you are not spammy, your brand must match a region, an industry or, when you are doing it right, both. So, if you are a plumber in Cleveland, guest posting on websites about plumbing is smart; Cleveland too. But guest posting in a Cleveland section of a services online magazine or resource is even smarter.
What is the wrong way to do it?
Being an electrician in Miami and guest posting an article to a dog walker's website; not good.
And, if you do guest write or guest blog, always, always, ALWAYS use original, unique content with facts, authority links and NO focus on linking back to your brand. Those links will come…and if you force it, your brand will get hurt.
Blog commenting, arguably one of the easiest methods of link building that can go spammy, can also be one of the fastest, and longest lasting links that you can create.
I've seen some brands that take things a little over the top with commenting. Here is how to blog comment correctly:
Only comment on blogs/articles that are regional and/or industry-specific
Don't use a spammy name in the NAME field (use yours or your brand name)
The "URL" field is not mandatory (if you use it, use your home page)
Your comment should be an addition to the article, a story to personalize, etc
The link you put in the comment should add value, not remove it
I would also focus your efforts on more active websites and communities. Not every comment will be accepted, but when you add value to ANYTHING, you will get that value back.
Time spent on monthly: 30-40 hours
Email marketing means more than filling an inbox
Email marketing is not what you think. I know whenever I start talking to people about online marketing and building campaigns, people grow glazed-over eyes and start drooling in complete boredom. Occasionally, even business owners start to build walls of "no" before I even get through the idea of using email marketing.
Why? Why would someone feel that horribly bad about email marketing?
Before I get into that, let me tell you how absolutely paranoid people are about their inbox. I think you can relate, and, hopefully, you will see the issues and see the solutions.
Email marketing big, fat "NO" – even though it was valuable
When I ran a fantasy football website (I no longer do), I decided that, instead of providing cheat sheets, and downloadable PDFs and even offering private team consultations, I would create a member's only area. This would be free. Inside, I posted the newest videos, podcasts, web links, PDFs, articles, etc., for my members to use.
The idea was ridiculous. In fact, even now, I cannot believe I was giving away a resource like that, but I was – and I think you can even still signup for it.
Long-story short, I started promoting it. I wrote a few articles about it, started tweeting and networking about it, even started contacting people in my little community on the subject to promote this "free" resource.
At first, nothing happened. However, soon enough, people started signing up. Before I knew it, I had grown a hundred or so signups in my little area of the internet. I felt food about that, because I didn't go over the top with promotion (no paid ads, no paid podcast/vodcast spots, etc).
I then received a tweet from someone who utterly refused to signup. Once again, this was free; and disconnected from the main site. You could still read all the articles and everything, it's just this was something extra. If you didn't want to signup, then simply don't.
And yet, in this tweet, the person would not give me their email, to get the information. To them the idea of trading their email, for my information, was not workable.
Why? And why were they vocal about it?
The answer is more simple than you would think; and what's worse was that I knew it as soon as I read it. My information, while possibly valuable, was not exclusive. You could get this all from my website and my YouTube channel.
This is a similar issue to what most brands experience. The lack of exclusivity can be enough for users to not signup for a free offer. In fact, it can enough for those same people to also become extremely vocal against your brand.
Your free offer, while to you it is free, you are selling it in exchange for their email…something that most people place a value on. So when you provide a free offer, extend what you are already offering. Otherwise, you will find a lot of resistance.
Now, there is another reason why this might not have worked. And, I think this played a part in the silent refusals of this service. And that thing?
They have been spammed enough to know better!
Spamming isn't email marketing. Creating a quality series of value-based propositions that lead up to a reader becoming a purchaser is!
The good of email marketing
Good email marketing should do one thing (and here is a hint, the answer is not "sell").
Good email marketing should convert by informing.
I'm not a genius, but I do know what spam is. Receiving 100+ emails over a year, all about something you are selling is spamming. Receiving infrequent emails about various things could be spamming. Receiving targeted emails, filled with information, linking to resources…that is solid.
In fact, with those emails, I welcome valuable offers sent to me, because, by the time I do, I trust and want an offer.
Notice I say 'trust', I say 'want', and I say 'valuable'? Do you feel the same way?
Email marketing, as a whole, should do that effectively. Give value, build trust and then make an offer that your readers want. This could be anything from a coupon code, to a new car.
And, most importantly, the copy of your email.
Taking email marketing beyond emails
Building an email list, either through a basic contact form, grabbing emails via "sign up for my newsletter", as well as via offers – they are all conversions. In a manner of thought, these conversions are qualifiers of that particular "thing". This could be brand information, blog information, industry information or information about a specific product or service.
However, what if I told you that you could increase sales conversion, "push" people further down a funnel, and even save paid advertising money by using your list? For this last one, you aren't even selling to that list; you are only targeting them.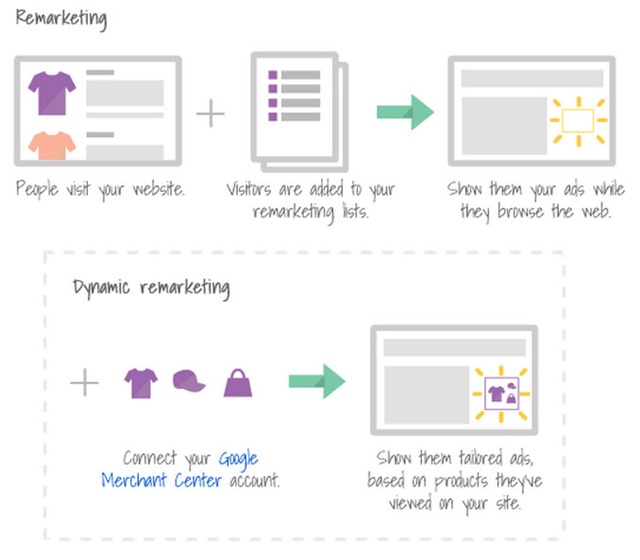 The first method of doing this is to use Google AdWords 'Remarketing'. We can retarget to people who have already visited your website…and serve them specific ads to boost your brand awareness even further. By using an optin with this approach, we pre-qualify those people because they previously visited the site. And then, we target them specifically for a new offer/optin.
The second method is to use Facebook Ad Pixels. These are mostly used for conversion tracking. However, I use them for everything.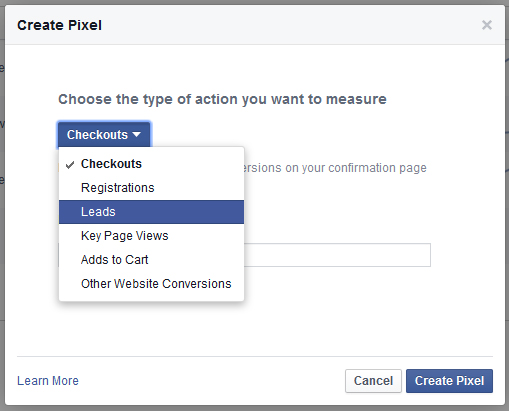 I can target people who have visited my websites. I can target people who have visited specific pages. As well, I can target people who have visited a page based on an email marketing offer, and those that have signed up for said offer. In other words, I can do a lot.
Why is this important?
First, I save money on advertising costs. Literally, the cost to advertising on Google AdWords and Facebook Ads keeps going down because my focus because more concentrated. You can keep doing this until you get to the point that your pool size a hundred or a thousand, with a 80%+ conversion/sales rate.
That is a pretty cost-saving way of using your email marketing, right?
Time spent monthly (includes copywriting and landing page creation): 20-50 hours or more
Trying to build an online presence using long-form branding
The one thing I know, when I look out at most business websites, are that they are wanting to be a branded business website…however, they occasionally fall short. Your business, your brand; it sounds about right. However, those core concepts and underlying needs are often missed or replaced between of time, money and even an undesirability.
What is your brand? Can you tell me without describing your industry? Can you brand a message without killing your noggin trying to rewrite a hundred years of copywriting?
And, to further this, do you employ some version of online reputation management? Do you grow your reputation, handle negative with the good, all in an effort to make your brand a household name?
If so, then great!
If not…well, why not?!?
Building an online presence takes more than just stating your brand name, linking your brand name and referring to your brand thousands of times. You have to match your brand, to visuals and the message, in every platform that you exist in.
Brand has a definable logo/visual
Brand needs matches in colors and font selection
Brand sees offline and online materials matching
Brand matches all social media platforms to website
Brand included in all email marketing and promotions
Brand detailed in advertising materials
All images off-sites are branded with logo, URL and/or name
Brand description and motto all match everywhere
Phone number is mentioned and displayed the exact same
The above only lists 9 areas where your branding should be built to correct grow your online presence. However, this isn't everything.
You also need online reputation management. You also need to build and maintain (meaning answering posts and such) local citation sites like Yelp and Google Business.
You also need to maintain mentions of your brand. You need to maintain and regulate links to and from your website. And, you even need to monitor offline methods (yes, they can have a massive effect) like advertising and word of mouth.
When you are doing things right, the positive influence of your brand is felt with increase traffic and sales. When you are doing things wrong, well, you see nothing.
Don't focus on links alone if your branding sucks
Links build traffic. Links have two parts…their anchor text and their target (or landing page). Both say a great deal about that website that you are linking, as well as yourself.
Think about it this way…
You are new to the area. You stop at a gas station and ask "where is the best BBQ around here?". The clerk directs you where to go and the name of the restaurant.
The clerk would not send you to a map of the BBQ place. The clerk would also not refer to it as 'the best BBQ in XXX area with XXX from XXX' (this is keyword stuffing in anchor text). Instead, the link would be natural top the business, and the anchor text would be branded.
Now, where you are linked from is equally important in describing you.
Another example? Yep!
You are Google, a judge in our example. You ask around the internet based on links about site XYZ. You discover that those recommendations are all based from websites that are from a completely unrelated industry. Or, you find out all of those citations are from a Russian or Chinese groups of websites.
How do you feel about that?
However, you have to remember that links, while powerful, are one part. Your brand name can be equally just as strong. In social media, in content, in interviews, blog posts, comments…everything! Your brand name mentions, when aligned with industry-related and specific keywords and themes, as well as the region that you are targeting, MAKE your online presence just that…YOURS.
4 simple steps for the right branding
Does your branding need to get corrected based on the above? Is your online presence jussssst a bit off? Then do these…
1 – Match colors, fonts and images across ALL platforms
2 – Build local citations and monitor their activity
3 – Don't worry about link amounts, instead, focus on brand mentions
4 – Link contact details EVERYWHERE (address, phone, email, etc)
Sure, this is an extremely simple and condensed list. However, it works. And, when you are done, do it all over again. Grow your brand, build a positive online presence and monitor it for a positive online reputation.
Time spent monthly: 30 hours or more
Content marketing using DIY can go wrong – FAST
Content creation and content marketing, using DIY methods, are one of my pet peeves currently. While you can do this yourself, the issue I always have with it is that most content needs repaired, edited and fixed more than anything else in a brand.
Considering how powerful your content is to your brand, website owners and brand owners really need to see the power in creating valuable content, and keeping it fresh. And, remember that you don't have to be a published author with multiple awards to create content…you just need a voice.
So, how powerful is content? If you would only produce content, and nothing else, no focus on social media, SEM, PPC…what would be the result?

Before we get into that (and the answer is a 500% increase in traffic, by the way), let's talk about how you can do the wrong kind of content creation. Let's talk about the ways that you might be doing things that throw you on the downward spiral.
Not all content is good; and some kills your brand
Your website is your nucleus from your brand, and your brand's messaging. Simply put, if you don't have the goods there, you likely don't have them anywhere.
In fact, if you are in the majority of small business owners that created and run their own website, yours absolutely sucks!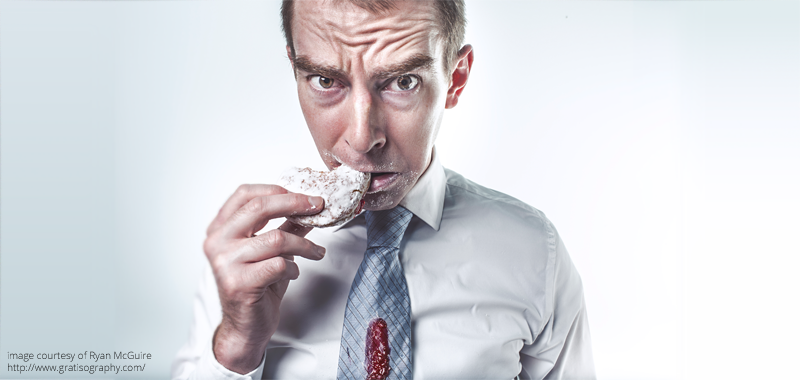 Yes. I just said that. Put down the donuts and follow along, because I'm also going to show you a few simple, actionable items that you can do to fix it.
Take the below example…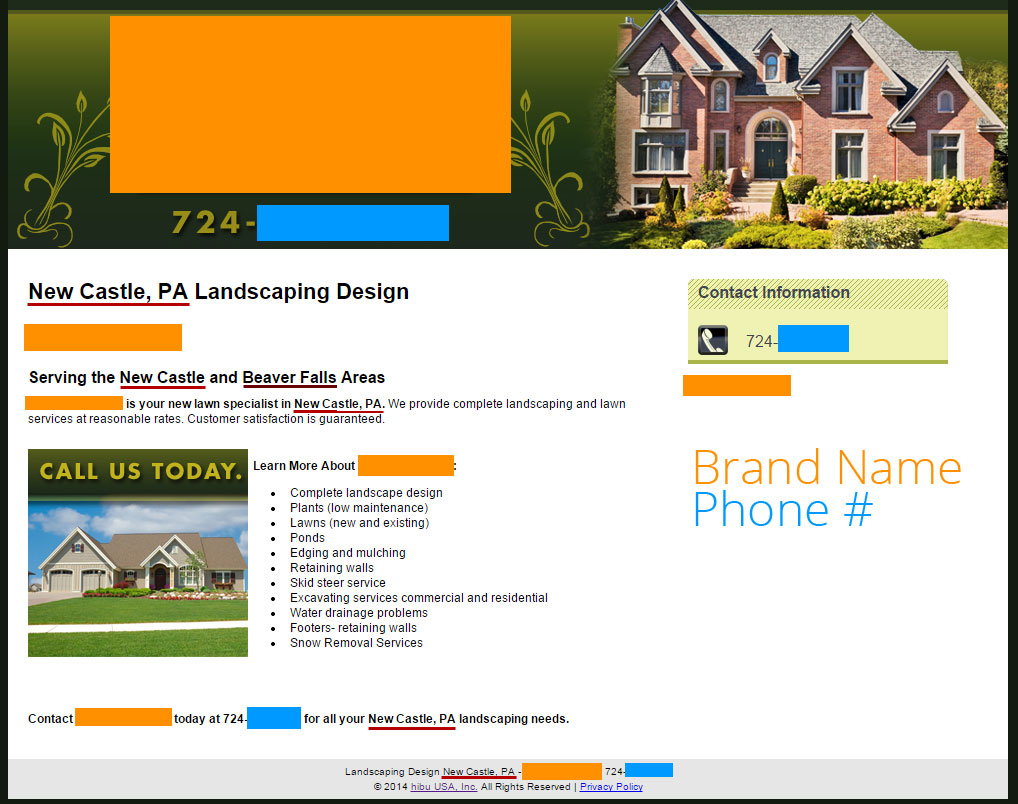 Besides all of the identifying contact details, what do you notice?
The lack of content stands out to me. However, this is a concentrated homepage, using a list, regional and industry signals, along with support text. It might not be big, but it works.
However…
Where are the links to the inner pages?
Where are links to describe each of the services?
Where is their a link to the "About Us", "Contact Us" and "Customer Reviews" pages?
Finally, why is there no blog?
The reason that content works so well is that questions get answer, information gets passed and knowledge gets received. If there are no links to any more content, then you feel a lack of answers, info and knowledge – all not good.
Plus, we have to think about the "fresh factor" metric from Google. The Google Fresh Factor is a measurement of how new, unique and updated site content is for a particular page.
In other words, depending on the type of content and the need, it's "freshness" is it's newness and relevance to that newness.
Freshness is necessary for a few various types of content. These include recent and trending topics, events that regularly occur and frequent updates, releases and reviews. Sports scores and recaps, trending articles in technology and politics as well as reviews and brand updates all fall into these categories.
There is also a freshness score for overall brands and websites. This is for evergreen content that has little to no updates or edits. Websites with no updates for years, as an example, have a poor freshness score. In some cases, it can be so low to make it seen as a dead resource.
Real content creation and marketing results
To appease the Google gods of content, you must be building it and marketing your content on an ongoing basis. This does not mean that you need to produce a specific amount of blog posts or pages each month, nor does it mean there is a golden size.
What it does mean is that a site can be seen as updated and a growing resource with the right, new content produced. From here, cultivating networking and relationships to market that content for links then extends the power of the creation of the content itself.
Here is an example…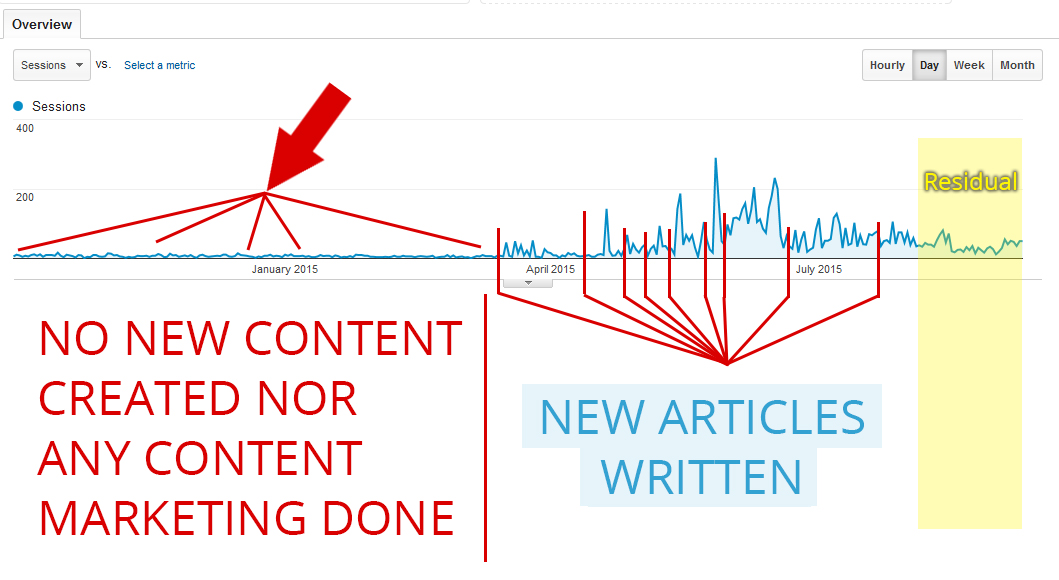 In the above example, I started a brand in the computing space. I wanted to use this in a "new" kind of fresh trending topic. I wanted to focus on promotion and marketing to test results from specific actions. For this, it was centered around content creation and content marketing.
Obviously, it was not seeing a lot of traffic. There were around 10 pages created. The home page had around 1000 words, and each description page had 500-700 words on it and some images. The most I did, initially, was to set up the Google Webmaster Tools and Google Analytics accounts.
And then it sat…
In April, I wanted to see how much of a turnaround I could make with one aspect of marketing – this one being content. I started with content creation. Social media signals were ignored, and no budget was made for ANY PPC, paid advertising nor sponsored posts/content.
From mid-March into August, nothing was done except content production.
The residual for traffic, mod August into, now, September, is around a 500% increased from the beginning of the year. Included, there was an increase in organic search traffic of 2000% at it's peak and is now back down to 300%+.
Articles were created to answer topical needs in batches of 1 – 5. The resulting traffic used some of the newer pieces of content to cite the larger articles. In essence the freshness and uniqueness created strength for all of the articles altogether.
Of course content itself will not right all of your wrongs.
Producing the right content, at the right time and the right marketing can and will!
How to be a writer, in 2 minutes!
Now I'm going to show you something that will warp your mind, but straighten your brand out, completely!
Below are the seven steps I use, no matter how large or small the article or page or post is, to construct articles for websites, fast. Afterwards, I'll break each one down so that you can more deeply understand them.
Create an outline matching the topic
Construct a correct title (describe, entice, question)
WRITE
Cite specific details as necessary with authority sources
Use the correct images to strengthen the information
Tell them, teach them, remind them
Reread and publish
Taking your topic and making a simple outline is the first step in really finding the article moving forward. Instead of simply writing, and then re-piecing everything, constructing an outline, and then writing smaller parts to strengthen the main is easier – and faster.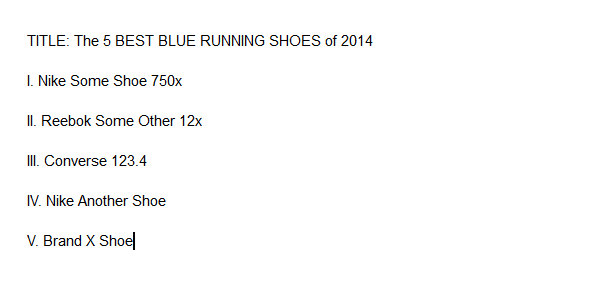 Next, fill in those major sections with breakdowns in the outline. Now you have each talking point, and each main point for the article.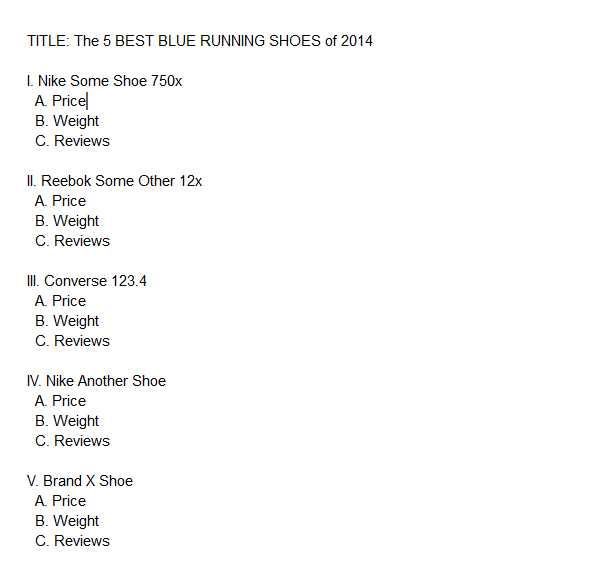 Now, you construct the title. This is should describe, or entice, or entertain, or question, or intrigue…or all of them. Use keywords as possible (the main keyword or topic, specifically), and then support it with what someone would be looking for. The example should be altered more, but it answers the question simply and directly.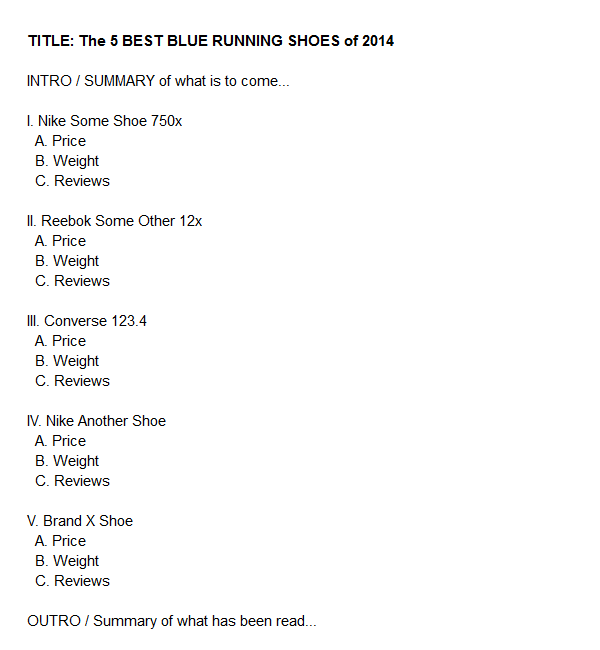 Now, you write. You are the expert on your business. You are an expert in your industry. So, write about the topic, in your brand's voice, and build your content.
The next thing you need to do is go back and find and cite specific websites or sources. Any Wikipedia links are good. Industry-specific authorities are great. And regional sources can be great. Don't go link-crazy, but make sure to cite to show strength in your expertise (you don't know, but you know how to find it).
Find and use images that will help to do the same thing that the title of the article does – entice, excite, question, intrigue or describe. If you can sum up a paragraph in an image, use the image.
Now, you add in your leadin and your exit. These are simply your way of a) telling someone what you are about to teach them and b) telling them what you have taught them. This simply reinforces the actual content, and can also be a driver for users to read further and further along.
Finally, re-read the content for grammar, misspellings, "feel" and context. Keep asking yourself about the title matching the headings and those matching your content, and that matching the title again. If everything is good, you hit the Publish button…and you are done!
NEVER DO THIS ONE THING!
Never ONLY hit the publish button.
Yes, the content that you made rocks. Yes, it is fantastic, and awesome and will be applauded by industry leaders, insiders, influencers and the general public.
Except…
Except, without marketing your content, it never gets in the right hands.
Content creation is a discipline. Content marketing is equally as needed, trained for and useful. While these are both related, they are both worlds apart in execution and methodology.
How should you market content on a budget? How should you, the business owner, go about this?
Post your new content to social media
Participate in conversations and use your content as a citation
Distribute this to your email list
Send messages and emails to influencers about it
Write related articles and link to this article
Repurpose content from it to market to more platforms
Build. More. Content.
Publishing your article, uploading a video to YouTube, uploading your slide presentation to SlideShare, uploading your infographic to Visual.ly…none of these work for traffic on their own. However, telling the write people, in a systematic way, and then developing this into a consistent habit of content creation and content marketing will yield results.
Time spent monthly: 60 hours or more
So, what did you learn about DIY internet marketing and website creation?
Nothing…nothing at all.
Well, unless you want to turn around your time spent marketing and instead use it to more effectively find and service clients.
Website design can take a massive amount of time and skill, however, there is some middle ground for you to find. Local citations and local review sites build search engine ranking strength, and can be lead generation tools. Google will find you if you are a Spammy McGee, while without content marketing and proper content creation NO ONE will know of your existence. And, email marketing is not ONLY about emails being sent.
There was a lot here. And, if you found yourself doing of the bad things listed, I hope you also now have some plans on how to correct those mistakes starting today.
As I always state, as a business owner, it is always best to let you handle your business, and let a professional handle the marketing, advertising and traffic generation aspects. Not only does it save you time, but their expertise can be more valuable than the checks you are sending them.
Possible time spent on DIY Internet Marketing per month: 160-320 hours
What is your time worth to you?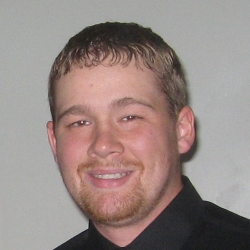 Latest posts by James Blews
(see all)
Summary
Article Name
The Dangers of DIY Internet Marketing for Small Business (and how to get it done right!)
Description
DIY Marketing for your business can save time and money - upfront. However, things can turn sour quick for your brand. Learn what to do & what to run from.
Author
Publisher
Publisher Logo