New.
The idea of 'new' means that something changed. It means something is changing. SEO is like that – always changing.
As humans, we kind of hate change, right?
Like, we so utterly hate change that it takes weeks before we do something enough that it becomes what we consider as a 'habit'.
Business is no exception.
The local business environment changes (and it is currently changing). Sometimes it changes for the worse, and other times for the better.
The pandemic has created that change in many of the business activities that we were used to doing. We have changed employees, those employees likely have changed their daily roles and your business, in turn, has changed to meet your customers' needs.
And now, you've likely realized the power of digital marketing to make that change fluid, clear and simple.
But now, we have one problem…
"How" becomes a much harder question to answer.
I am not going to cover all of digital marketing (online marketing) in this article – hey, it's a pretty big subject!
Instead, I want to focus on a local New Castle business's bread and butter when it comes to marketing – local SEO.
How can you capitalize on new and future changes in Local SEO for your business?
That's something this article should help us answer!
Local citations are the cost-effective link building your need
Links and content are the two largest methods of ranking in Google search.
Period.
Now, I cannot, in one minute, teach you to write better content (ok, maybe I could). But I can teach you something really interest about the internet.
Your link building can start free, and can be done fast.
Local citations are the secret sauce to basic local SEO link building.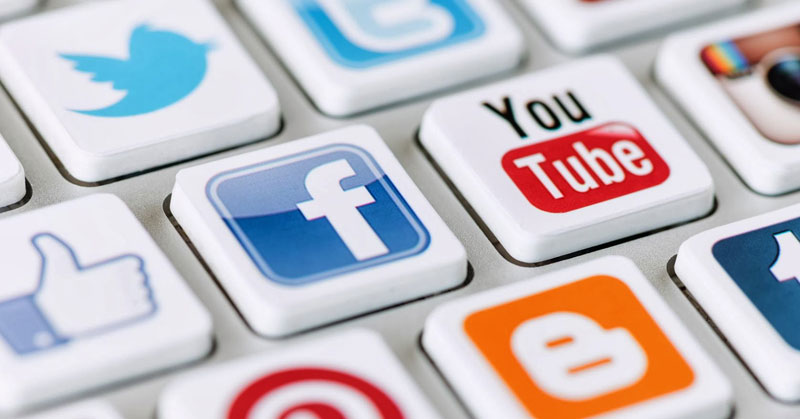 How do they work? Why are they effective? How many do you need?
Basics of local citations for small business
Local citations are links from regional review websites. These sites allow regional and local businesses to create accounts for customers and the public to leave reviews.
Local citation websites include Yelp, Yahoo! Local, Manta, Yellow Pages (YP), Google Business, Facebook for Business and more.
The great part of these sites is that there is a trust between Google (and Bing) and the websites. Trust is a large part of what makes a link 'good' or 'bad', in the eyes of search engines. After all, a link from the New Castle News is much different than a link from a random free website blog post, right?
And the result is higher rankings with little to no overhead.
Getting your New Castle business listed (and linked)
For most digital marketers, the cost of creating local citations, from the profiles to images to verification, can cost you $1,000 and up (along with a monthly cost at times). I'm going to show you how to do this for your business for free in New Castle.
First, you need to record pieces of information about your business. These should include as many details about your business, what it does, who the people are, and how it exists and operates in New Castle.
Some of these details include:
Business name
Owner name
Physical address
Email address
Phone number
Business hours
Business description
Small business description (think elevator pitch)
Long form business description
Business service area
Website URL
Website service page URLs
Social media links
Image logo photo (large like 2000px X 2000px)
Other business photos
The above list might seem like a large amount of information to collect and hold for your business, however, some local citation sources can allow you to list even more. When it comes to this type of link building, my motto is "the more, the merrier".
Now that you've collected and saved your business information, you can start claiming your local citations. You will find that there are 3 types of local citations:
Regional citations like newspapers, groups and communities
Industry-focused citations like Manta and Porch
General citations like Yelp
Which ones do you start claiming? The answer is any and all of them.
There is one caveat – pace yourself.
Grab you local citation list here
The final thing that you need to do is link your local citation sources from and to your business website. Simple, right? Many business owners forget to do this on their website.
The above step is necessary for a new, and growing, Google search engine ranking factor – brand trust signals. Brand trust signals are search engine ranking signals that verify a business is who they say they are. Things like listing am email, phone and address are one simple way. The other way is by seeing a reciprocal linking structure – link from website to local citation back to the website.
Regional content for local signals
Google loves connections.
That love of connections is the reason why links and content is so important.
Let me explain…
Google likes to consume content. Think of it as our favorite Sesame Street character, The Content Monster; "C is for content, and its good enough for me…". Google sends out spiders and bots and employs advanced tech to crawl and index the websites of the world.
Google consumes content.
Now, as Google eats and eats and eats, it needs to also think about how other people value that particular content. How can it do this? How can Google say a piece of content is better than another?
The simple way Google does this is by looking at trusted websites and seeing who they link to, and how often they link. Those websites are then considered a tier of their own authority, and so on, and so on.
Quality links = quality rankings – makes sense.
Google also wants to link the region to the brand in terms of content. So for us, we talk about our business as it operates in and around New Castle, Western Pennsylvania and even Eastern Ohio.
We can them surmise that regional content + branded content + quality links = quality business. Your search engine rankings get higher and higher, and your brand trust metrics keep rising.
A simple, practical edit to your business's website
I like simple solutions. Something fast, has impact and is smart makes my day.
The first, and only, solution that you need to incorporate is adding the region to your website pages in the title, headings and even page URLs. These are direct regional signals to Google, as well as people using Google.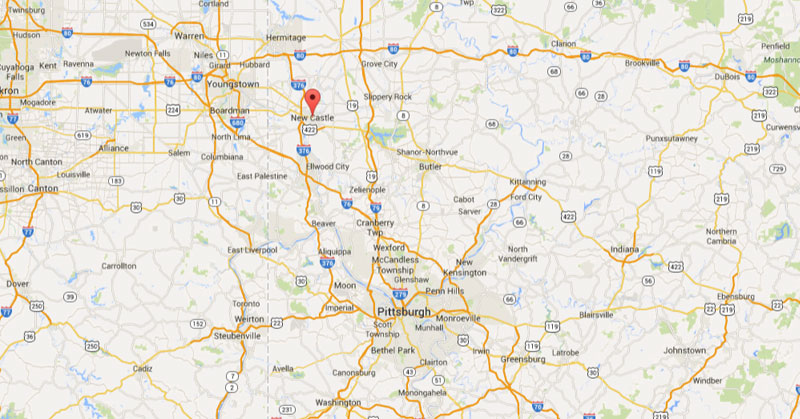 Is this the "one and only" thing your website needs? Not entirely. When I say one, this is a simple, fast and painless solution to start tying your business, to your industry, to your region. It doesn't even require hiring new people, and is done in five minutes.
Don't name a page "Our Services", name it "Landscaping Services In New Castle". Maybe you are a lawyer, so "Law Services" can turn into "New Castle Law Services". Same thing with an IT company that uses "Business Services" – it could read "New Castle Business Services" instead.
But this is about more than simply adding "New Castle" to every page. Your services need to talk about parts of New Castle. Cascade Park, Pearson Park, Bessemer, Ellwood City, Neshannock… it all needs added in some form (or at least mentioned).
All of this, service page mentions, contact us page mentions, blog articles involving the area – it all give Google what it needs: regional signals of your brand.
Local contact flags (NAP) and what it means to your website
Your NAP details are important. I mean, how in the world will someone contact you without your Name, Address and/or Phone?!?
Google values these details highly.
As mentioned before, Google is actively using local contact flags to strengthen search engine rankings. The simple fact of the matter is that these three brand identifiers are your I.D. in the small business digital world.
To maximize this website currency, you need to go above and beyond your website using NAP details. Every page needs these details in the footer. Your 'Contact Us' page, or whatever you name it, needs these details (plus more). Every landing page should have these details. And, these details should also be spread as CTA (click through actions) within your website content.
It's all about reciprocity, baby!
What is reciprocity?
In terms of your New Castle business website, it means sharing the same brand contact flags across multiple platforms of authority and verification, and then back.
We mentioned this above, but I think taking a deep-dive into this idea will allow you to appreciate the hard work and the outcome.
Let's start with one of the basic forms of reciprocity – communication.
Every communication requires two parties: a sender and a receiver.
Simple.
When we take communication, and add in a reciprocal act, we have conversation. The sender sends a message with the receiver receiving it. When the original receiver then sends a message back and the other party receives it, we have conversation.
A sends a signal to B. B receives the signal. B sends a signal to A. A receives the signal. A sends a signal to B.
This is a good example that we can use for local SEO in your business. However, we need to add one element: the viewer. Google is this viewer. Google watches the senders and receivers, the makers and users, and so on.
And, here is how…
Your website has the proper NAP details on it. Google sees those values. However, in its extreme intelligence via AI, it still cannot fully validate and verify that data. In fact, with the amount of websites and sub-domains and accounts within those websites, verifying ALL data is not just difficult, but scary.
But, what if there were other websites that Google trusted (either partially or fully), that allowed for that amount of validation and verification?
This is where local citations come into the conversation.
When Yelp, Yahoo! Local, Google Business, Facebook for Business, Manta, Yellow Pages, etc., when they all start to broadcast and promote that same NAP information, Google pays attention. Now, you not only have Google listening to a local citation website, but it does a bit of viewing 'cross-referencing' hearing that connection being made. Your website validates itself, telling local citation websites 'this is the REAL me'. Local citation websites are connected to your business website via matching NAP details stating 'this is the REAL them'.
Google views this reciprocity by seeing the connection, and seeing the self-validation and external validation at the same time.
Google then says 'this is a REAL company'.
The one thing missed in this is that Google values linking back and forth. So do not forget to link back to these local citation websites from your website.
Reviews & review sites for boosting local search rankings
We've talked a lot about local citation websites, and how Google views them.
Likely, you might be getting tired of hearing about these – hey, I'm not planning on beating a dead horse. I just want to go over one large, often-overlooked but still important, facet of local SEO. And this one is specifically on those local citation websites that you are seeing is so important for your New Castle small business.
Reviews!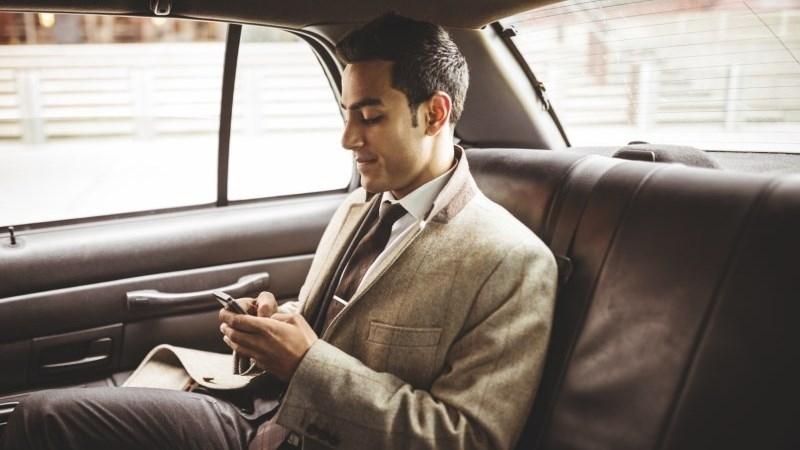 So, let's look at the above one more time. The reciprocal path of demonstrating a valid business in Pennsylvania, the United States as well, involves displayed company details on your website while authority local citations websites doing the same.
This is fine and good, but it misses out on one very important, very direct method of validating a business as 'good' or 'bad'. And reviews are how this equation of reciprocity works for search engine rankings.
The TL;DR is simple: get more customer reviews on more local citation websites for your business!
Ok…but how?
The great, big lie of user reviews
"I'm rubber, you're glue. It bounces off of me and sticks to you!"
"Words can't hurt."
"Actions speak louder than words…"
The idea that a person is completely immune to words is ridiculous. You are not immune, I'm not immune and our New Castle businesses definitely are not immune! That is one of the largest fibs we've been told since childhood.
When it comes to business, this is great, big, fat, hefty, big-boy lie of a lie.
Words matter. When it comes to digital marketing and local business, words and reviews matter.
Why do they matter?
They matter because the size, context and timing gives Google live, human feedback. This feedback is a local ranking factor in Google's search engine. You can automate a lot – how authoritative links and information is, how "strong" a link is, determining the context of a brand, website, web page and even a website's link. Heck, Google can even determine visitor affinity, customer trends and public sentiment.
But Google will never be able to know what an individual user is specifically feeling about a brand.
The secret sauce you need to know (and use) starting today? Start a campaign of getting all of your customers to leave positive feedback on these platforms. Each have their own rules for posting, who can and solicitation of the reviews, but they are all used the same way.
Think mobile for the future
The above illustrates the first time smart phones outsold PCs, and by what percentage.
Isn't that an incredible number?
To add to this, beginning in 2017, the average website traffic was made from mobile devices (https://www.statista.com/statistics/241462/global-mobile-phone-website-traffic-share/). That means over half of all people visiting your website are likely on a phone or tablet.
Knowing all of this, I have a question – why isn't your website mobile-friendly (and more specifically, mobile-first)?
Look, its easy to forget about mobile. Usually your PC is where 'work' is handled. Usually your PC is where Excel spreadsheets are made, email is answered, accounting and bookkeeping is conducted, etc.
However, when you aren't working, are you using your phone?
Doctors, lawyers, teachers, students, unemployed, retired, machine operators, cops, road flaggers, newspaper delivery people, telemarketers…we all use our phones to surf, learn, be entertained and shop for clothes, services, trips and even cars and homes.
So, if your business's website isn't looking at mobile and yelling "FRIEND!", then you are seriously missing out.
Making your website mobile-friendly in one afternoon
Ok, so that headline is a fib. It usually doesn't take only one afternoon to take an old-school website and make it mobile-friendly.
But you can get started, for free, in less than five minutes.
First, visit https://search.google.com/test/mobile-friendly (owned by Google, so its safe)
Enter your website's URL, and click TEST URL
After it analyzes your website, you'll see speed issues, formatting issues and structural issues on your website
You can either fix these (or hire someone like myself to help – just sayin')
If you are lucky (or are well-educated about being a mobile-friendly business), you won't have to fix anything. Instead, you'll get that lovely green box saying that your website is mobile friendly.
You should be using clear, simple, mobile CTAs
If more people are using mobile, and you need to make your business website more mobile friendly from design and layout to speed, why wouldn't we also focus on the actual sales. Meaning, you need to focus on creating turning those visits into sales.
A CTA means a call to action. A general version of this is directing a visitor to fill out a form to email you. Or it may be clicking to read more about a particular service.
But what about when we build a mobile-friendly website? What is the CTA then?
Here is your silver-bullet…
Create a simple 'CALL US NOW' CTA button in the header of your website!
Look, this isn't ground-breaking. The guy telling you about small business answers for your website just told you to add a button to your website. Like, what the hell?
What I'm telling you is that you need to add a method for mobile visitors to very easily click a button to call you.
So, do it!
What else you need to know about changing your business
2020 will be exciting. For your business, 2020 could be the best kind of exciting. With the website changes we've gone over above, you will likely be off to a solid start.
And the best part?
The tactics that we've outlined above are clear, simple and, best of all, affordable. The only downside is of course, they all take time. Your patience in building your website up the right way for 2020 is the best calculated risk you could ask for.
Don't forget your Local Citations Guide to help you discover more resources to help your business's local SEO strength.
Grab you local citation list here
If you'd like to talk more about your business and these methods we've outlined in this article, I'm here to help. We can discuss how your website can find, acquire and close more customers this year – simply contact me anytime for a free consultation by emailing me at email@jamesblews.com or giving me a call at (724)510-7201.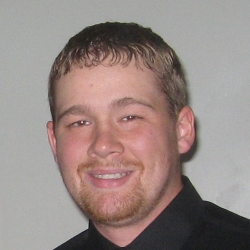 Latest posts by James Blews
(see all)
Summary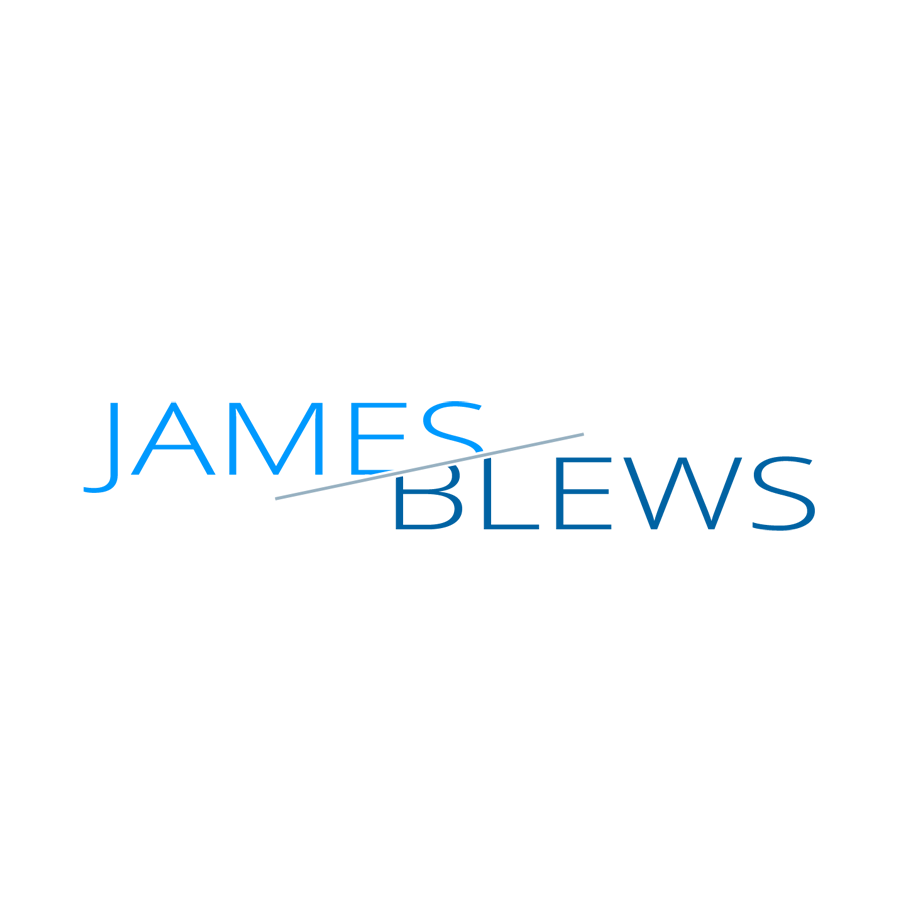 Article Name
Top 5 Local SEO Tactics That Will Change Your New Castle Business In 2020
Description
How does your New Castle business become 'seen' in 2020? How can you use local SEO for your New Castle business?
Author
Publisher
Publisher Logo