Online presence consultations are a mixed bag for local business owners. This is not the case with local to this region either. It doesn't matter if you are a small business in New Castle PA, a landscaping supplier in Pittsburgh, a criminal lawyer in Butler or a major corporation in Youngstown Ohio. Online presence management and growth are important; and very misunderstood!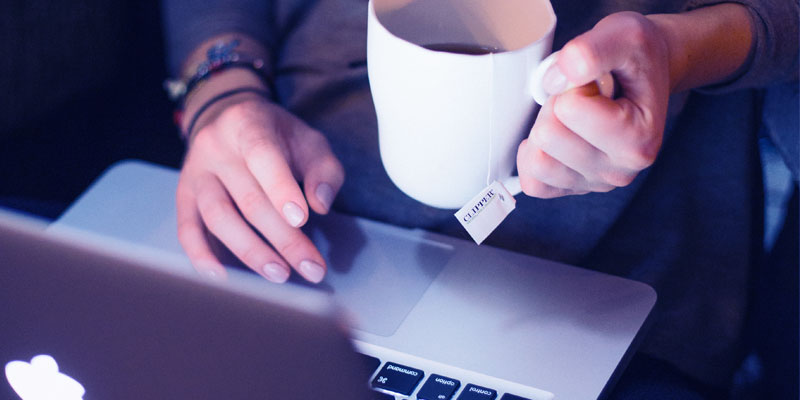 Today, I would like to show you what is involved in building an online presence, from dirt to done. I will go over some of the finer points, and also give you a ton of free resources to signup for various authoritative sources for search, traffic and more.
What is online presence?
Online presence is the act of a brand or entity, to grow in strength through natural and linkable methods. This can include:
Link building
Relationship building
Conversational participation
Media engagement
Giveaways and downloadables
Positive reputation management
Basically, an online presence encompasses everything that is online marketing or internet marketing, mixed in with authoritative strengtheners (link building, content, etc) and word of mouth via social media, citations and reviews. Online presence utilizes reputation management, but goes one step further in that it broadcasts what that reputation is, and tries to make it more impactful for future visitors and customers.
1 – You need a website
I cannot stress this piece of the online presence equation enough; you need a website…TODAY!
Starting a website allows for all of your digital marketing and your brand and entity recognition actions to be centered. Also, nothing carries the weight, authority and potential like a branded domain name and a site with your content in the form of your message to grow.
Setting up a basic website is simple. There are hundreds and hundreds of websites that offer a website setup for $99 or less. In fact, if your brand needs it, I'll set you up with a very basic website for $99 in less than 20 minutes.
However, a "basic website" does not match your brand. Everyone will start grabbing the same images, the same color schemes, the same aesthetic to say a similar message. Why do this if your brand is worth enough to even read this article about online presence?
Simple walk-through of website creation
First, you need a domain name. If you go to a location like GoDaddy or NameCheap, you can grab a domain name for $14.99 or less (depending on the TLD). When deciding on your domain name, it makes sense to actually buy a "brand name". Brand names are your entity and will more easily be recognized and carried over between platforms.
Next, you need web hosting. The simple solution is to find "whatever" for hosting and to get your site started. However, this is both not cost-effective, nor is it safe. I always recommend a secure webhost that is very well-known. For basic business sites, hosting on BlueHost or StableHost is recommended. If you need more secure or more administered web hosting, I would go to RackSpace or even AWS from Amazon (a cloud-based solution).
The final step is content deployment. You need content; plain and simple. I don't care if you only have one page, or a million…content is what gives your site a reason for people to visit, live and purchase. And so, you either need:
A – Knowledge of HTML
B – Use a CMS like Joomla or WordPress
C – Hire someone that knows HTML
D – Hire a content deployment and management company
You can understand where costs can easily escalate. You can also see where many business owners would rather choose the solutions on the cheap. However, choosing a solution that is extremely cheap gives you the following after-effects, or the "digital walk of shame".
Not a lot of brand/entity control on design elements
Not SEO-friendly structure
Many times, not mobile-friendly
Not local SEO friendly at all
Ungodly amounts of links at the bottom in footers of pages
These aren't necessarily easy for you to update/add to
Big dilemma, right? For me it isn't. If you view something as the foundation of your digital existence and brand being, how could you EVER go cheap? Cost-effective…yes! Cheap? NO!
2 – Social media basics
The next step in building an online presence is to focus on the main social media networks and social media platforms. These are:
Facebook
Twitter
Google Plus
LinkedIn
PInterest
Instagram
YouTube
These sites above are the most used social media platforms in the country. Facebook, Instagram and YouTube are the three most used social media platforms in the Pittsburgh and Western Pennsylvania area. So, it stands to reason signing up for them all works, right?
When you do, make sure you have some content to start posting immediately. Also, before you write, upload, post, like, follow, share or whatever, make 100% sure your FULL profile is complete. This includes your description, profile picture, logo, adding NAP details (Name, Address, Phone Number), adding emails and website links, and anything else that can brand your social media account.
Then, you will want to do a few things. The first is to start creating and uploading or posting content. Make it relevant to your brand. No selling, no marketing…just information. Then, start exploring and following, liking, subscribing or associating yourself to other brands and their pages. Finally, start participating where it is warranted and you add so much value that, if you didn't respond, you would literally be doing the world that those people in that conversation a complete disservice.
And, no, I'm not kidding about your level of participation and engagement being that necessary for your growth in social.
3 – Citation and review sources
A small business in the Pittsburgh PA area should focus on the following citation and review resources before others. These are literally the most visited and used by residents in this area.
As your brand signs up for more and more citation sources and review sites, your search engine ranking strength will slowly grow. That means that your local SEO and organic search traffic will pay off if you start with the above and move on from there.
What other sites can you sign up to grab more citation power?

In the above download, I've included the standard citation sources, plus smaller, genre and industry-specific services both free and paid. This list tops about 100+ different resources you can use, mostly free, to build your brand strength and your business's online presence starting today.
4 – More social media signals
There are always more social and social media platforms that can be used to build more brand awareness and online presence for your business. Websites like Tumblr and Blogger comes to mind. Also sites like StumbleUpon, Reddit, digg and Delicious can be used for link submission and building more and more available links into brands.
I've included a partial list of content based social signals for sites and another for link based social signals. Just an FYI, even if I listed every single possibility for this region, there would be other global entities to signup and share your content with as well. Your brand, in that thought, you and your brand can be as big or as little as you would like it to be.
Social Media Bookmarking List
Pinterest.com
Reddit.com
Stumbleupon.com
citeulike.org
Delicious.com
connotea.org
scoop.it
fark.com
bibsonomy.org
newsvine.com
Digg.com
slashdot.org
Technorati.com
diigo.com
jumptags.com
plurk.com
linkarena.com
squidoo.com
folkd.com
metafilter.com
blinklist.com
current.com
ideaoverten.com
ubermedia.com
dzone.com
icio.de
wikio.com
marketingland.com
svejo.net
jeteye.com
netvouz.com
bizsugar.com
pusha.se
designbump.com
twicsy.com
br.wwwhatsnew.com
kirtsy.com
blogmarks.net
faves.com
Kirtsy.com
blinklist.com
hite.me
smallbusinessbrief.com
blogmemes.net
ShoutWire.com
ClipClip.com
a1-webmarks.com
plugim.com
fwisp.com
ilinking.org
spletarna.net
blogospherenews.com
myhq.com
wirefan.com
ezyspot.com
qqpipi.com
linkatopia.com
lintas.me
givealink.org
colivia.de
If you are placing a link on each of these sites as you put more and more content, and whenever you post to social media sites, you will see a massive increase in traffic. You will also see more and more co-citation sources for links, which Google always loves.
Social Media Content Sites
http://wordpress.com/
http://www.weebly.com/
http://www.blogger.com/
http://www.tumblr.com/
http://www.typepad.com/
http://www.tripod.lycos.com/
https://posterous.com/
http://www.jimdo.com/index.php
https://www.yola.com/
http://www.squidoo.com/
http://multiply.com/
http://www.angelfire.lycos.com/
http://www.microsoft.com/
http://www.rediff.com/
http://www.wikidot.com/
http://www.webs.com/
http://www.webnode.com/
http://www.salon.com/
http://edublogs.org/
http://www.webspawner.com/
http://www.soup.io/
http://www.ucoz.com/
http://www.travelblog.org/
http://www.gather.com/
http://springnote.com/
http://www.webstarts.com/
http://www.moonfruit.com/
http://journalspace.com/
http://www.blog.de/
http://www.onsugar.com/
http://quizilla.teennick.com/
http://areavoices.com/
http://www.freeblog.hu/
http://blog.com/
http://blogdrive.com/
http://freeflux.net/
http://www.freehostia.com/index2.html
http://zoomshare.com/
The above is about 30+ sources to deploy content. The easiest method to make your brand co-exist with these sources? Every time you deploy content on your site, make a smaller 100-200 word post with a link back to that article on these sites. You can also link into and out of your social media bookmarking sites. And, other social media platforms like Twitter and Facebook.
5 – Participation and discussions
A major way to really build a solid foundation for your brand and your online presence, after you start to have your basics (website, social media channels, etc), is to participate with other professionals and potential customers. You talking about your industry, not even your own brand's services or products, but about the industry you are in, will drive home the authority that you have.
There are four ways to do this. I'm going to cover the simplest first, as it allows for the quickest growth. Then move into the other avenues that will have slower effects, but they will be longer lasting with the connections you make.
1 – Find conversations in social media
LinkedIn, Facebook, Google+ and Twitter ALL allow for some type of conversation to occur. LinkedIn and Facebook, especially, allow you to participate in threaded conversations, give a thumbs up to their value and even share them.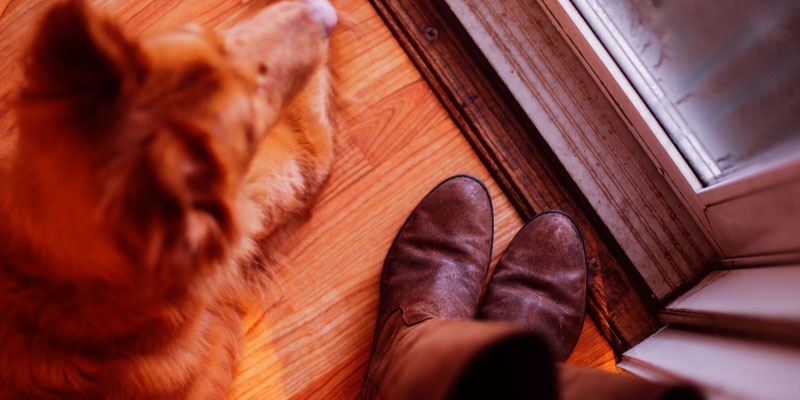 The by-product of any type of participation in non-controlled social media accounts is that you can, hopefully, start to grab some of those people and they like, share and follow your brand's site. As you gain more and more trust, you will gain more followers, friends and potential customers.
2 – Start open and private Facebook groups
Starting a Facebook group will allow you to create an internally controlled community, while also having the connection of a major platform in Facebook. Since anywhere from 70% to 90% of the population in Western Pennsylvania has a Facebook account, the odds of a potential customer participating goes up.
How do you 'use' a Facebook Group? Well, groups are not 'hands off'; you cannot create it and forget it. Instead, this is the best method of actively participating in a group in real-time conversation without being live and in person.
Start off with yourself and one person you trust being the only admins of the group. You and they answer any and all questions, respond to comments and address posts. When the group feels dead and no one is posting, it is up to you to start the conversation.
3 – Find forums and groups within your industry
Forums used to be the standard method of finding and creating targeted traffic to your site. Today, they are not as used, but when you find good ones, that are active, you can build a serious foundation of trust and knowledge that will lead to new user and customer growth.
Be absolutely sure to fill out your profile completely on these sites. You will also want to create a footer/signature that includes a link back to your website or brand website. Finally, be sure to be "active". Don't create your profile and account on a forum or in a group, and then never show up. Stopping by those sites three times a week won't kill you, and if you post once or twice a week, it shows your knowledge and expertise off.
4 – Blog commenting and conversations
There are millions and millions of blogs on various platforms on the internet right now. I always recommend, to get your name and your online presence out onto the net and into your industry, to comment actively on blogs.
Which blogs are right for you? Should you only go to large, authorities in the industry?
The way I feel about blog commenting is that you should go EVERYWHERE. Each day, visit your favorite sites, and comment when necessary, or you feel it is. Also, look for smaller blogs and sites to comment on.
And, as you find blogs, find a feed aggregator like NetVibes or something similar. This will allow you to bookmarking these sites in a way. Also, you will see new articles as they are published, allowing you to visit them and possibly make more comments.
A note on spammy practices in forums and blog commenting
One thing I do want to cover is that if you comment too much, and participate too much, it might look like spam. To combat this, I recommend making your replies and comments count. Do not simply say 'great article' or 'awesome post'. Instead, tell people why, and maybe add one a story from your past to support this, or a thought you have the future.
6 – Video Production and YouTube
No, Spielberg, not like that…
When I say "video production" I mean using something like CamStudio to do a screen capture of video. You can use this in conjunction with Google Drive, (they have a presentation piece of software similar to Microsoft PowerPoint).
YouTube, for anyone fearing it, or thinking that their industry or brand cannot use YouTube, is the #2, sometimes #1 search engine in this area. This means that searches that are in Google show YouTube results, and there are also searches in YouTube as well…it's like doubling up if done right.
Before you upload your video to YouTube, be sure to name it with keywords and contextually relevant terms. After it is uploaded, change the title to what you want it to be; which should include keywords and terms to make it clear and easy to find.
In the description, you should always include 4 things…
Informative and keyword loaded description
Links to your brand site (one for the main URL and one for a page the video matches)
Link back to your main URL
Your business's phone number
And, not necessary, but your email address
For tags, don't go crazy. I've found 3 to 4 tags work best. These should be the region, state, industry and a targeted keyword for the video. Simple.
The final thing is to provide a custom graphic for the video. You can do this is your YouTube account is verified, and all you need is to use your business phone number…really simple. The custom images of videos have more weight than a standard random video frame pull that YouTube does for you.
I should also mention, Facebook is slowly gaining a lot of ground on video uploads and views. They currently have had more video uploads over the last quarter in the US than YouTube, but YouTube still has more views. My recommendation is to upload your video to YouTube. Then, upload it into Facebook and link your YouTube video URL in the post. Now the weight of one platform will help to boost the weight of the other.
7 – Outreach (online)
Outreach is the action of someone asking or telling an industry-leader about content, an offer, service or product in the hopes or expectations of them broadcasting that information to their followers.
Scenario time…
Say I have this great piece of technology. And I love it, everyone I've shown it to loves it, but I haven't advertised it or marketed it in any way. If someone like Steve Jobs (when he was alive), or Mark Zuckerberg or Bill Gates in turn, goes onto their social media pages, or websites, or even in interviews and talks about it, think about the increase in sale volume, as well as just plain interest it will generate.
In 2009, Inc. Magazine called this the Oprah Effect, in which a company mentioned by the influencer would see their revenue increase by hundreds or thousands of a percent in a short time.
This sounds great, but you aren't necessarily expecting that. Instead, if you focus on regional leaders, regional influencers or even smaller niched influencers, you can see an increase in traffic and revenue easily. The problem is how do you approach them?
The easiest way is to continue what you are doing. Participate and engage on websites and in social. As you create more content or have offers, these people will be more than willing to talk about them, give a review or even promote them. It all starts with asking, while providing the value that you would expect; but this time, given to them.
8 – More outreach (offline)
Outreach can also happen offline as well, and can have online presence strengthening. Do you have a fair, or job bazaar, or a convention coming up in your area? Network in those places. Or, contact the organizers about possibly conducting a Q&A or a discussion or a presentation.
You can also aid non-profit groups. Churches, free services and donation collecting organizations (general term, but you get the drift), all could use your services in some way…even donating time, man-power or money.
The final way to do offline outreach is to set up speaking engagements. These could be a half-hour within an existing event. As well, you could put together an hour-long discussion with questions and have other speakers available as well.
Why would you do all of this offline "stuff" if we are building online presence?
What does someone do after they are at an event, or find something they feel is valuable or cool?
That's right! They go to their cellphones and computers and tell everyone!!! They post on Twitter, Facebook and Tumblr, they upload video of the event or of a conversation, they share the person's site or brand entities…basically, they broadcast your brand, which, builds your online presence.
9 – Monitor and repeat…and repeat and repeat
Now that you have made it through all of the actions of building a strong, trustworthy and authoritative online presence, what do you do?
Monitoring your traffic and your brand awareness is the first thing. You can use some form of online reputation management service, or just do it yourself. Find out what the byproduct of these efforts are. Most likely, traffic will be the easiest one to see. You might have to do some better marketing to figure out exactly where the traffic is coming from and why to determine if these actions led specifically to these visitors.
Once you know why people are coming in, how they convert for your brand, and how these actions are helping or not mattering, you can repeat what works. And repeat what works…oh, and repeat what works.
Self-promotion is not the easiest thing to do. Most people shrink in their chairs when self-promoting because they think they sound hokey or like a terrible salesman and not trustworthy.
However, when you have a good service or product, you are knowledgeable and helpful, and, you are giving your expertise as proof of all of the above, you are building your brand the right way; and you should broadcast that message loud and clear.
For more information on New Castle, Pittsburgh and Butler Online Presence growth
If you need guidance on your brand growing its online presence and web visibility today, you can contact me 24 hours a day at email@jamesblews.com. We can discuss your current online reputation and awareness, or methods to get you started included deploying websites, social media channels and more.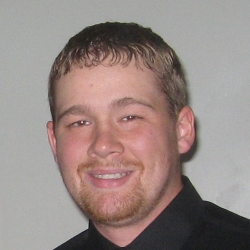 Latest posts by James Blews
(see all)
Summary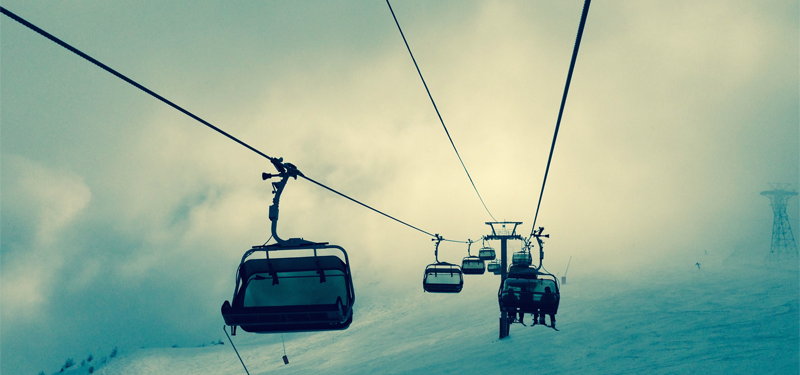 Article Name
What Your Mother NEVER Knew About Online Presence And Business Reputation
Description
What is online presence building? And how can your brand become more web visible over the next month? I give resources, walk-throughs & information on that.
Author
Publisher
James Blews Consulting LLC
Publisher Logo